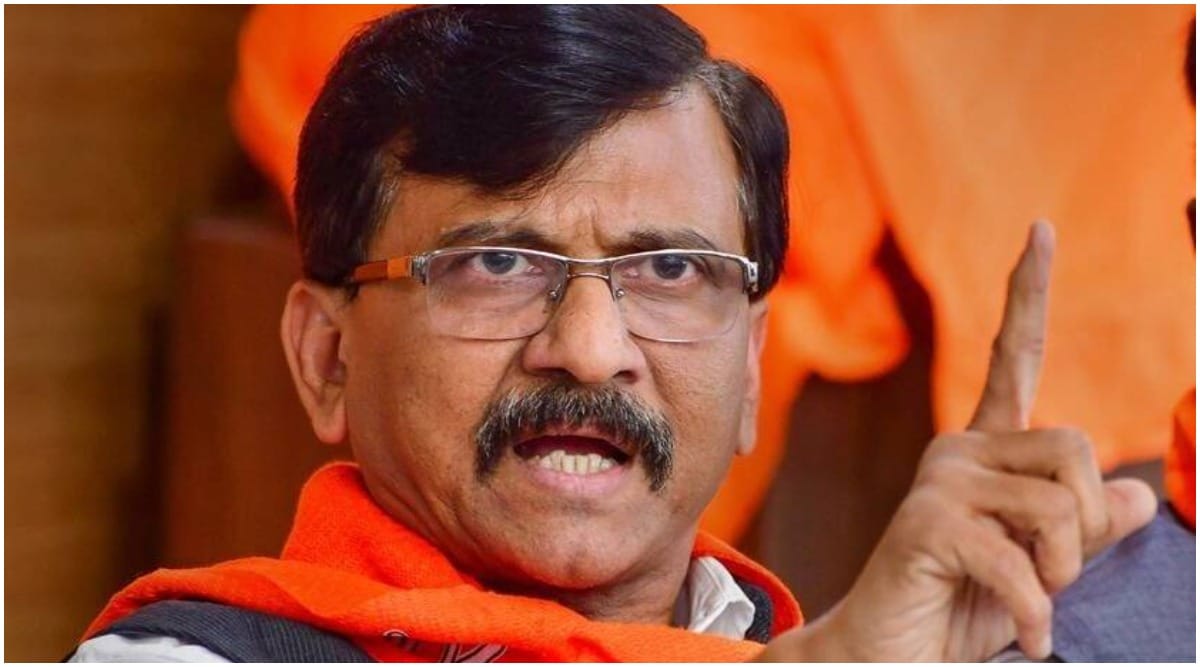 Elections for 6 Rajya Sabha seats are taking place soon and politics is very hot with the candidacy of Sambhaji Raje Chhatrapati. In this context, the Shiv Sena candidates Sanjay Raut and Sanjay Pawar have today presented their nomination papers in the Assembly. Speaking to the media after submitting the application, Shiv Sena spokesman Sanjay Raut gave a detailed response on the matter. He also said that Shiv Sena and Maha Vikas Aghadi are not begging for BJP pressure.
The independent candidacy of Sambhaji Raje Chhatrapati in the Rajya Sabha elections has created color in the Rajya Sabha elections. While two candidates are sure to be handily elected to the Rajya Sabha, the BJP has also promised to field a third candidate. For this reason, Ajit Pawar has already clarified that the panorama is that this election will be held without any opposition. It has now become clear that Sambhaji Raje Chhatrapati will not get the Shiv Sena quota nomination as two Shiv Sena candidates have submitted nominations.
"Two candidates will go to Rajya Sabha"
Sanjay Raut has said that there is no doubt that both Shiv Sena candidates will go to Rajya Sabha after completing the application. From Shiv Sena myself and Kolhapur District Chief Sanjay Pawar have submitted nominations. Chief Minister Uddhav Thackeray, Sharad Pawar, Balasaheb Thorat, all our ministers, MLA, Eknath Sinde, Sandipan Bhumare, MPs, all the Mahavikas Aghadi were present on this occasion. I can say with certainty that this time the two Shiv Sena candidates will go to Rajya Sabha. We have no doubt in our minds," Raut said.
Ajit Pawar's reaction after the ED raid on Anil Parba's house!
NCP's Praful Patel will submit his application on the 31st. He will fill it out when he becomes a candidate for Congress. But the Mahavikas front is united. We will select four of the six seats," he said.
BJP target!
BJP must field third, fourth and fifth candidates. We will choose our place. If ED and CBI are going to win their seats by putting pressure on them, then they should keep trying. We do not have any problem. The country is a democracy. We have every right to fight for our place. Shiv Sena does not beg for such pressure", in such words Sanjay Raut took aim at BJP.
"All these actions are being carried out only for political revenge and revenge. The people of Maharashtra know what is going on. This time will also pass and one day we will have these formulas," Raut said.