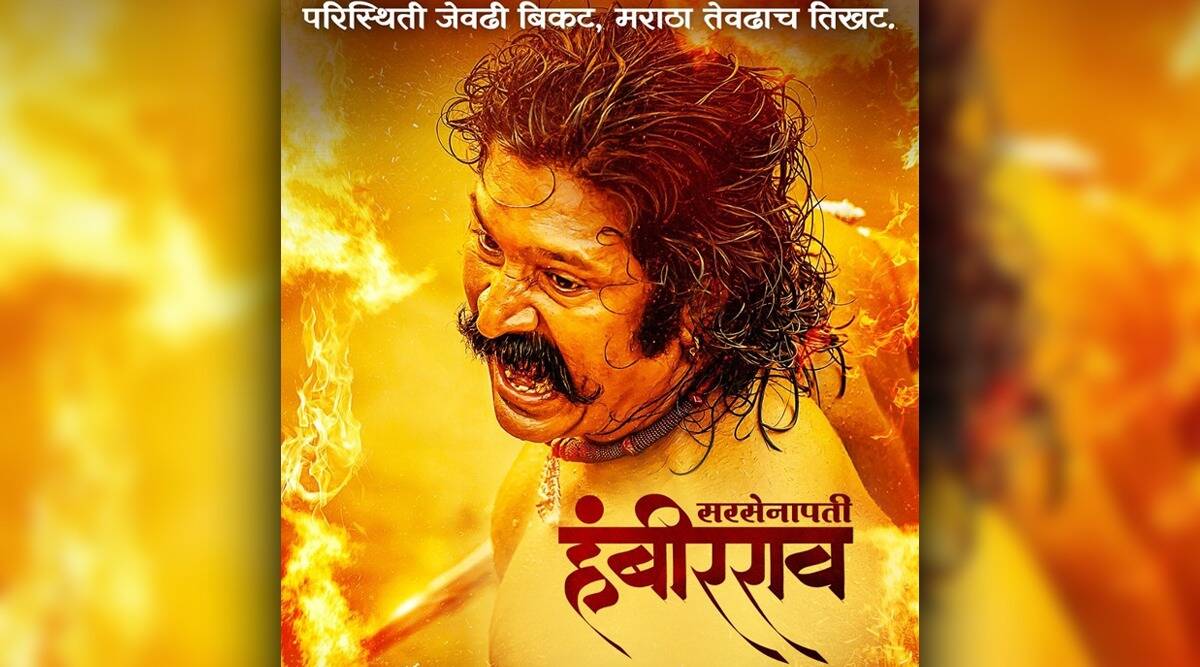 karad : Sarsenapati Hambirrao There are objectionable issues in the story (trailer) of the film. While attempting to change Hambirrao's face and genealogy, the villagers of Talbeed and Wangi expressed their anger at the possibility of not mentioning his birthplace, Talbeed and Samadhi, here.
The business of making a film about Sarsenapati Hambirrao Mohite, who has an important place in the Shivratri Ashta Pradhan Mandal, is commendable. However, the Talbeed villagers in Karad taluka objected to the press conference as the story before the screening of the film showed things that did not suit Hambir Rao.
Jaywant Mohite, Sarpanch of Talbeed, said that during the production of 'Sarsenapati Hambirrao', there was no discussion with the villagers of Talbeed and their direct descendants about the story, storyline, script and presentation of Hambirrao's personality. We also asked to show the premiere of the film out of curiosity about which historians, based on which documents the main character of the film came to light, since the trailer of the film did not fit Sarsenapati's personality. However, the producers said that the film, which will be released on May 27, will have its premiere on May 25. So, just like the movie trailer, if there are objectionable issues in the premiere schedule, except for that, there won't be enough time to screen the movie. Therefore, there is a demand to show the film premiere to the villagers before that, Jaywant Mohite said. During the beautification of the Agni Samadhi of Hambirrao, researchers and scholars of history made the famous drawings of Hambirrao. It is also approved by the government. However, some changed his original form into idols. An attempt was also made to change the genealogy of Hambirrao. As was shown on all social media, a complaint was filed with the Talbeed police about it, Talbeedkar said.