Top Two Hurricane Quarterbacks Ailing
CORAL GABLES, Fla. (AP) — With two consecutive losses and two ailing quarterbacks, the Miami Hurricanes are hurting.
Starter Ryan Clement, recovering from a shoulder separation, took just one snap in practice Tuesday and dropped the ball in obvious pain. Backup Scott Covington sat out the workout after spending the previous night in the hospital with a stubborn virus and a partially collapsed lung.
If neither can play Saturday night at unbeaten and 12th-ranked West Virginia, the 25th-ranked Hurricanes will turn to 18-year-old freshman Steve Kelly, who has yet to play in a game.
"Of course I'm a little nervous," Kelly said.
The timing couldn't be worse for a quarterback crisis. Following losses to Florida State and East Carolina, the Hurricanes (4-2) are in danger of losing three in a row for the first time since 1984-85.
"We've got to win this game," Clement said of the matchup with the Mountaineers (7-0).
Coach Butch Davis said Monday that he anticipated Covington making his first career start, but the sophomore spent that night in the hospital. Doctors treating his virus found a spot on his left lung, and when they took a biopsy, the lung partially collapsed.
For Covington, who has had a cough for a couple of weeks, the good news was that biopsy results were negative.
"Probably that spot is some pneumonia or bronchitis I've had for a long time," he said. "I've been short of breath since Saturday."
Covington was uncertain about practicing Wednesday.
The ailment prompted him to visit the emergency room Saturday prior to Miami's 31-6 loss to East Carolina. When Clement separated his left (non-throwing) shoulder in the second quarter, Covington came off the bench and played the entire second half despite his ailment.
"I just kind of rode it out," Covington said.
Kelly led most of practice Tuesday. Clement participated in individual and 7-on-7 passing drills, but when he took a snap, his shoulder hurt.
"It's tender," he said. "That snap was pretty nasty."
Clement said his participation in practice will likely be limited all week, but he expects to start.
"Right now, with the way my mind is, Saturday is a definite go for me, especially with the wonders of modern medicine," he said.
"With things going the way they've been going, we need a lot of leadership. I need to lead the way, and a lot of other guys do, too."
The Hurricanes have scored just six points in the past six quarters, and they'll face a West Virginia defense that has allowed just six touchdowns in seven games.
Davis can only hope that Clement and Covington heal quickly.
"I've got every confidence in the world that both those guys have a chance to play on Saturday," he said. "And I've got faith in Steve. Whatever happens, we're going to go up there and play."
Major police action to stop bullying in Kalyan; Against 12 thugs…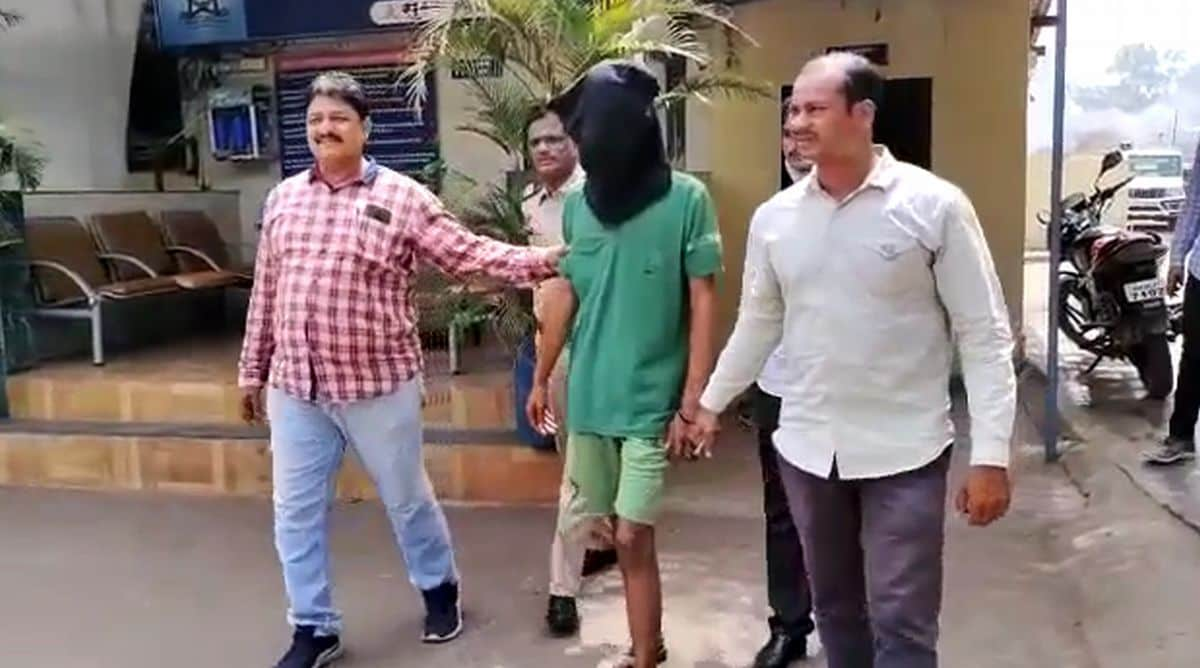 Sachin Gunjal, Deputy Commissioner of Police, Kalyan Circle 3, has led action against the mass vandalism that has been on the rise in Kalyan-Dombivali in recent days. After cracking down on criminals in Sarai under the MPDA to curb the rise in crime, the Kalyan Coal Mining Police has now cracked down on 12 defendants arrested and involved in a ransom case. This is the first case in Kalyan where 12 defendants have been attacked at the same time.
The crimes like robbery, robbery, robbery, night riots, vehicle vandalism, etc. have increased in Kalyan-Dombivali. Especially in the eastern part of Kalyan, local gangsters have been trying to terrorize people for the past few days. There have been many incidents of swords, iron spears, canes, shooting during birthday parties, etc. In this context, DCP Sachin Gunjal had instructed ACP Umesh Mane-Patil from Kalyan and ACP Jay More from Dombivali to catch the culprits and stop the crime. Consequently, the police registered a case against 12 defendants in connection with the robbery and assault that took place in Kalyan East on April 14 and arrested 8 of them. One of the accused is a minor, while the police are looking for the rest of the accused. All of the defendants have been charged with murder, kidnapping, extortion, robbery and intimidation.
Since 12 to 17 cases have been registered against each of the accused, it becomes clear that all the accused are criminals in Sarai. ACP Umesh Mane Patil said action was taken against all defendants under the Offenses Against Collectives Act (MOCCA). Eight of the accused have been arrested by police and the search for the remaining four continues, Deputy Commissioner of Police Umesh Mane Patil said.
"Tai… how am I going to live without you", said the younger sister when she saw her hanged on the gallows…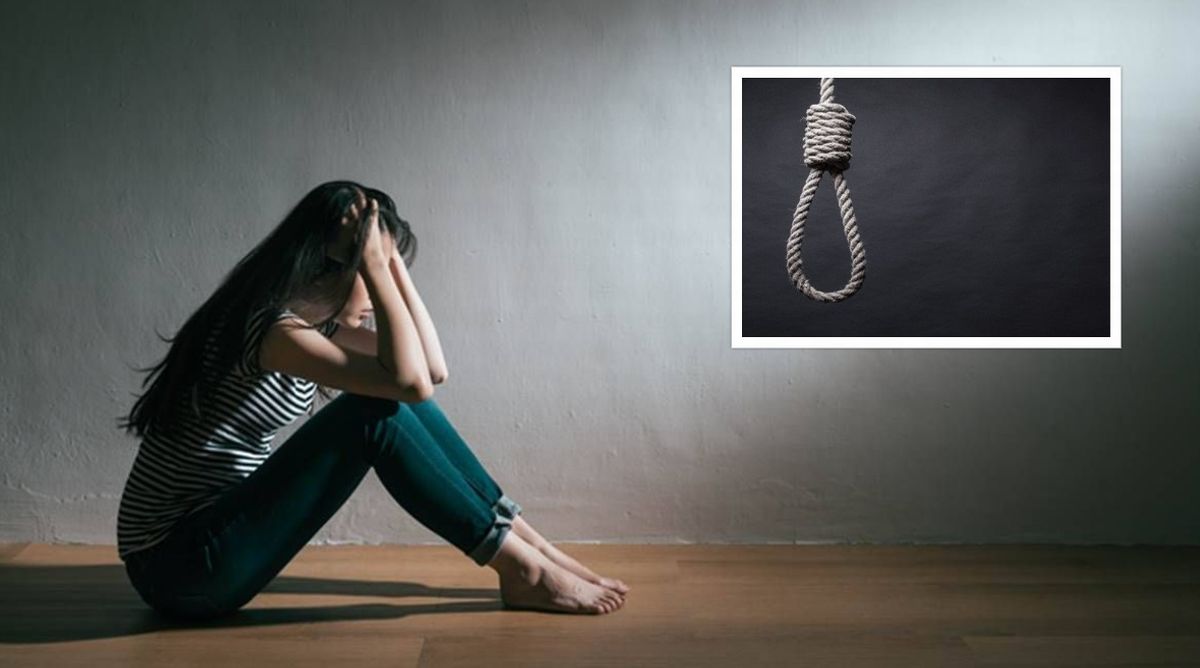 The eldest daughter committed suicide by hanging herself as she was fed up with her parents' constant fights at home. Seeing her sister hanged on the gallows, her younger sister also tried to commit suicide by consuming poison by writing a suicide note saying, "Tai, how can I live without you? I also want to go with you." She was rushed to a private hospital where she was pronounced dead at the scene. The incident took place in the Gorewada area. Witness Amritlal Tiwari (16, resident of Madhavnagar) is the name of the girl who committed suicide. Sakshi Tiwari (15) is the name of the girl who is undergoing treatment at the hospital.
According to the police, Amritlal Tiwari is associated with RKM and works at the train station. He is survived by his wife, his daughters Sakshi, Shivangi and his son Amit (11). Amritlal was always arguing with his wife about his wife's property. He is addicted to alcohol. Husbands and wives often fight over alcohol and money. As a result, the atmosphere in the house was polluted.
Sakshi, who is 11 years old, and Shivangi, who is 9 years old, were fed up with their father's nature. So he often thought about committing suicide. The two began to spend the day explaining to each other. The witness decided to commit suicide on his own as the parents had been arguing for two days. The witness committed suicide by hanging himself in the bedroom at 11 am on Sunday. Shivangi, who had gone to bathe, came out and saw his sister hanging from him. So he immediately took the pen notebook. In it he wrote that he was bored by the fight between his parents. Also, Tai, I'm going with you too.
Mankapur Police immediately rushed to the scene and took Shivangi to hospital while the witness's body was transferred to Mayo Hospital. Mankapur police recorded one accidental death in the case.
Maharashtra News Live – All important events of the day in one click, knowing…
Maharashtra News Live Updates, May 23: Along with the central government, the Mahavikas Aghadi government of the state also provided relief to the citizens by cutting the fuel tax on Sunday. The state government has reduced the value added tax on gasoline by Rs 2.08 paise and the tax on diesel by Rs 1.44 paise. Although Chhatrapati Sambhaji Raje from Kolhapur has made it a condition to join Shiv Sena for Rajya Sabha candidacy, Sambhaji Raje is not in favor of joining Shiv Sena. He has said that the support must be given as a great development front.
Meanwhile, the daily number of patients in the state exceeded 300 in the last week. As a result, the number of patients undergoing treatment has increased to 1,800. The number of victims has also risen to about 1.5 percent.
Many such important developments are taking place in states, countries, internationally as well as in other areas. Now you can read all these events in one place.
Latest Maharashtra News Updates: All updates at state, national and international level!
Many important developments are taking place in the state, in the country, internationally, and in other areas. Now you can read all these events in one place.