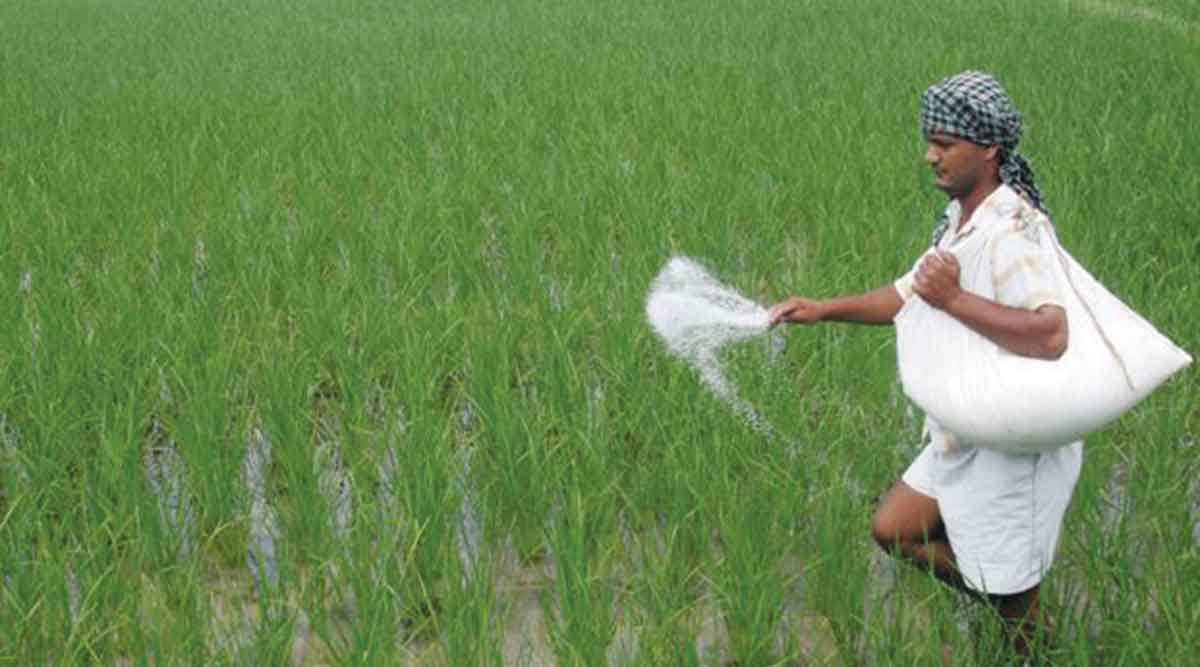 mumbai The agriculture department has estimated that 151.33 lakh hectares will be planted in this year's kharif season and the state government has asked farmers not to plant until there is enough rain.
Chief Minister Uddhav Thackeray held a state-level pre-kharif pre-season review meeting at Sahyadri Guest House. The meeting reported that due to the good rains in this year's agricultural season and the timely receipt of fertilizers and seeds in the state, a good increase in agricultural production has been recorded. The total production of food grains was 165.02 lakh MT, an increase of 39 percent over the average production. In the 2021-22 kharif season, 81.60 lakh tonnes of food grains, 56.71 lakh tonnes of kharif milled grains, 71.20 lakh tonnes of cotton bales and 1139.33 lakh tonnes of sugar cane were produced. The expected cultivation area in the 2022 kharif season will be 151.33 lakh hectares, of which 42 lakh hectares of cotton cultivation, 46 lakh hectares of soybeans, 15.50 lakh hectares of rice, 9.50 lakh lakh of hectares of maize and 23 lakh of pulses. . 17.95 lakh quintals of seeds are required for the kharif season and 19.88 lakh quintals of seeds are expected from Mahabeej, the National Seed Corporation and the private sector. During April-September, 45.20 lakh metric tons of chemical fertilizers will be available, of which 9.08 lakh metric tons have been supplied. Currently, the state has 16.98 lakh metric tons of chemical fertilizers. 395 flying squadrons have been enabled to provide quality products to farmers and avoid losses due to adulterated seeds. In addition, an independent control room has been established at the Commissioner level, Agriculture Minister Dada Bhuse said. The Chief Minister said that ten varieties of vegetables and pulses, which are nutritious for farmers' health, will now be provided free of charge to farmers. In addition to controlling the incidence of diseases and pests, vigilance must be exercised against excessive rainfall. The Chief Minister also clarified that there is a guaranteed price for agricultural commodities, but we must obtain special prices.
Monsoon rains arrive in the state on June 5
Satisfactory rains are expected in the state this year and the monsoon will start on June 5 in Talakkonam. S. Hosalkar gave a pre-season review meeting to Kharif. The monsoon has arrived in the Andamans on May 16 and conditions are favorable for the monsoon to advance. The southwest monsoon is expected to hit Kerala on May 27. It is reported at this time that there will be more rain than normal in Marathwada and satisfactory rains are also expected in Maharashtra in general.
Monitoring of the Beed model for crop insurance
Crop insurance is a serious problem faced by farmers and the current scheme is not satisfactory. Therefore, the Center has been requested to implement the successful Beed model in the state and is being considered by the Central Government. He also expressed his confidence that success would soon be achieved.