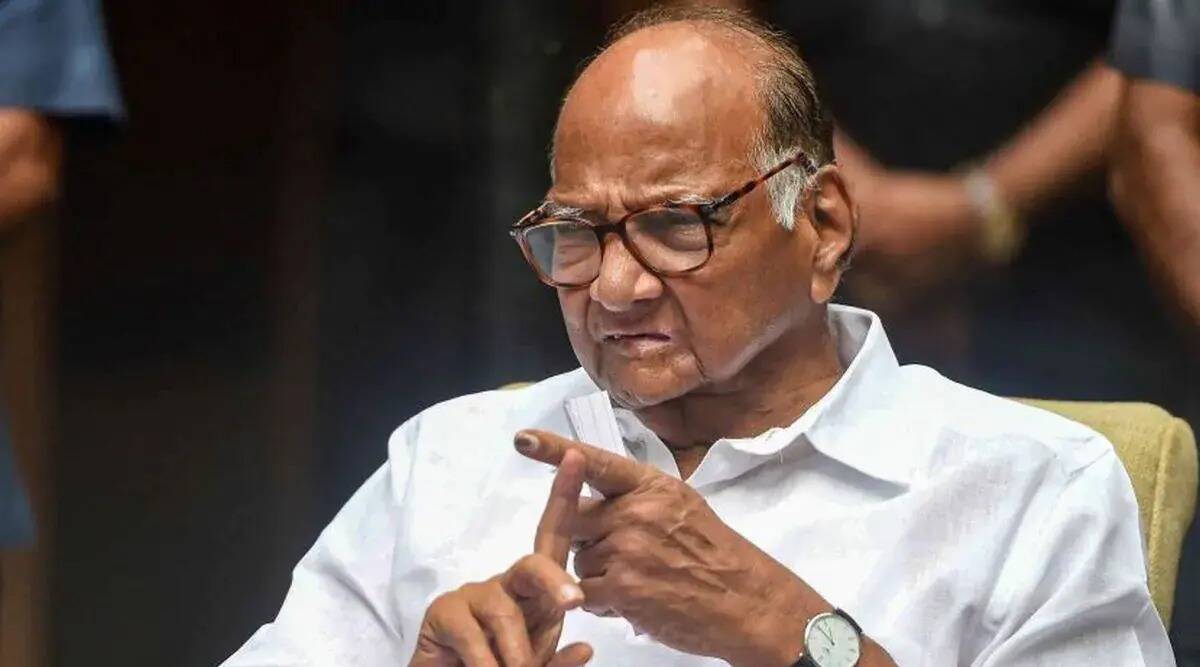 Nagar: With the tacit consent of senior leader Sharad Pawar, terrorism is rampant in Maharashtra today. People's right to live in peace has been compromised due to NCP activists' intimidation against the police,' BJP State Vice President Former Minister Ram Shinde alleged at a press conference here.
The personal criticism of Sharad Pawar is unwarranted. But even as legal action is taken, ordering beatings and spreading terror reveals a conspiracy to disrupt law and order in the state. Ram Shinde appealed that if the NCP workers are holding the state hostage due to the failure of Uddhav Thackeray's declaration that Shiv Sena should be the Chief Minister for 25 years, then Pawar should protect them.
An actress's criticism of Pawar, who remained calm despite an official like Khairnar launching a campaign to tarnish her image, has unleashed a wave of public order in the state. She also expressed suspicion that the police were taking the planned action. Shinde alleged that the police were handcuffed after receiving instructions from the state Department of the Interior to provide protection for activists involved in vandalism and terrorism.
The killing of a sadhu in Palghar, the beating of an engineer in Minister Jitendra Awhad's bungalow by police, the deadly attack on Gopichand Padalkar, the attack on BJP spokesman Vinayak Ambekar's office by workers of the NCP, the NCP's attempt to terrorize the program of the Union Minister Smriti Irani All these incidents are proof that the NCP has taken the law into their own hands.
It raises suspicions that the authorities are deliberately trying to destabilize the state. Shinde also alleged that the silence maintained by the police and the government at the time of the Ketki Chitale case was evidence of this conspiracy. Party City District Chairman Mahendra Gandhe, Narendra Kulkarni, Vivek Naik, etc. were present on this occasion.
Give Rs 1 lakh grant for extra sugarcane
Former minister Ram Shinde also demanded that the state government provide a subsidy of Rs one lakh to farmers for additional sugar cane. The politics of terrorism and pressure is also happening in Karjat-Jamkhed. He also criticized the government for ignoring the issue of farmers and distributing compasses in Karjat-Jamkhed.
Sujay Vikhe's decision is invalid
BJP MP Dr. Sujay Vikhe has announced that he will participate in local body elections at the local level by forming a district development front. Pointing this out, Ram Shinde said that BJP is a national party. Although MPs have announced individual decisions, such decisions cannot be made at the district level. You need the consent of the region. Strategic decisions will be announced by the state president. But there was no discussion in the central committee of the district in this regard.