TATA Motors: loses 27 thousand crores in Q3, JLR spoils balance sheet
Tata Motors Q3 Result Update: Tata Motors Ltd has been losing the third consecutive quarter. In the third quarter, the company's loss reached Rs. 26,993 crores. In the same period a year ago, the company had a profit of Rs 1077 crore. The company has given information on quarterly results to the stock market. According to Bloomberg's report, the company has suffered a lot due to frequent demand in the luxury car unit Jaguar Land Rover i.e. JLR. Explain that JLR's share in the company's total revenues is 72%.
Revenue up 5 percent
In the third quarter, the revenue of Tata Motors rose by 5 percent to Rs 77,000 crore.
– Operating profit fell 20 percent to Rs 6381 crore.
Margin 260 basis point decreased to 8.3 percent.
-The company lost nearly Rs 27,838 crore in JLR, resulting in a total loss of Rs 27,000 crore in the third quarter.
Bad for JLR 2018
For the JLR, this whole year has passed poorly. 2018 for JLR did not prove to be better because of the decrease in demand in the market, uncertainty about breakage and decrease in diesel vehicles demand. At the same time, the company was affected by the closure of a plant in the UK. In April, the company also announced to cut production.
new Delhi. During the quarter ending December 2018, Tata Motors suffered a huge loss of Rs 26,960.80 crore, while the company had a net profit of Rs 1,214.60 crore in the same period a year ago. The company has suffered a setback due to its luxury car unit Jaguar Land Rover because JLR is facing constant difficulties in the global market.
JLR Unit Losses Rs 27838 Crore
The company told through stock exchange filing that it was the biggest blow to the loss of 27,838 crore rupees (3.1 billion pounds) in its British arm JLR. However, during the third quarter of FY 2018-19, the company's total income increased by 4.36 percent to Rs 77,582.71 crore.
617 crores profit on standalone basis
On standalone basis, the company recorded a profit of Rs 617.62 crore during the October-December quarter, compared to Rs 211.59 crore in the same period a year ago. Standalone income of Tata Motors rose to Rs 16,477.07 crore, compared to Rs 16,186.15 crore in the same period a year ago. However, JLR's revenues dropped 1 percent to $ 6.2 billion.
Home Business: Chandrasekharan
Tata Group chairman N Chandrasekaran said that the company's domestic business has been consistently strong and market share is also increasing with profits in growth. He said, "Turnaround 2.0 strategy is working in the right direction and the company is continuously working on a product launch. This is essential for sustainable growth. '
The Chinese market remains difficult
Chandrasekharan said that JLR is facing constant challenges in its key market China. He said, "The company has made many important decisions for competing, cutting costs and improving the cash flow. The company is constantly investing in current product and leading technology.
Sambhaji Raje rejects Shiv Sena's proposal? He declined the invitation and went to Kolhapur…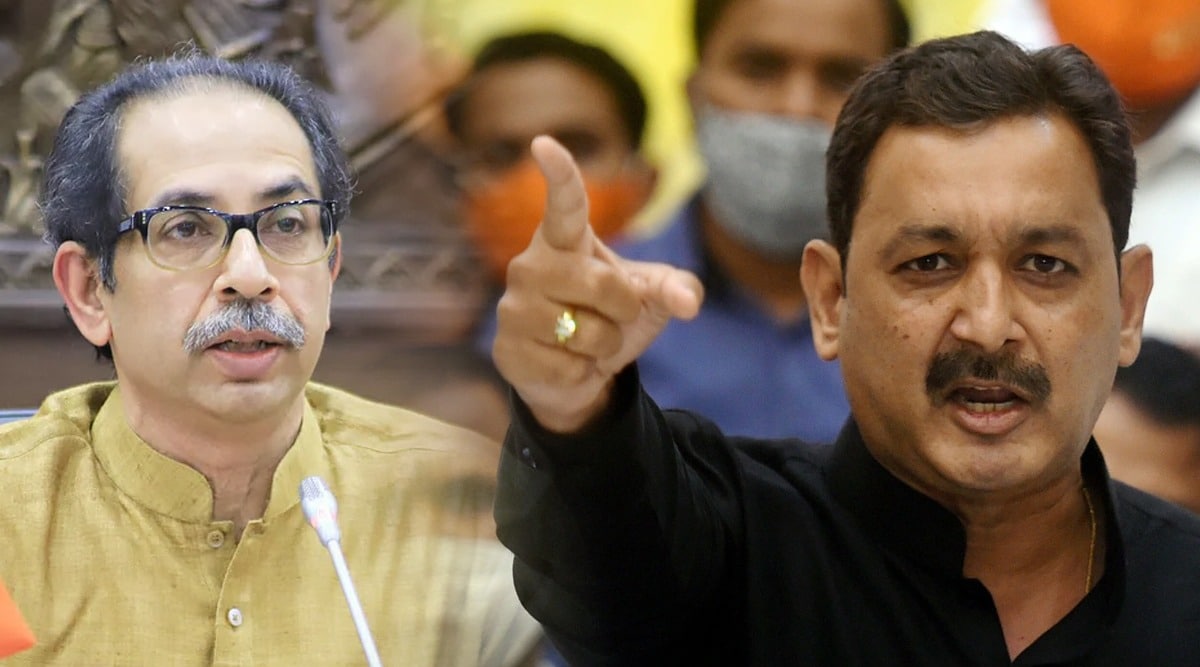 It has been stipulated that Chhatrapati Sambhaji Raje from Kolhapur should join Shiv Sena for Rajya Sabha candidacy. However, Sambhaji Raje is not in favor of joining Shiv Sena. He has said that the support must be given as a great development front. Meanwhile, Sambhaji Raje has already left for Kolhapur ahead of the meeting at 12 noon. Therefore, there is talk that Sambhaji Raje has turned his back on Shiv Sena's invitation to enter the party.
Sambhaji Raje was invited to join the party by Shiv Sena. Sambhaji Raje was to meet the Chief Minister and Shiv Sena chief Uddhav Thackeray at Varsha Bungalow at 12 noon today. But Sambhaji Raje has gone to Kolhapur and avoided the visit. Therefore, it is said that he will not join Shiv Sena.
Sambhaji Raje reluctant to join Shiv Sena; Demand for support from Mahavikas Aghadi
Sambhaji Raje from Kolhapur, who has declared running in the Rajya Sabha elections as an independent, is due to join the Shiv Sena on Monday. Shiv Sena will give the Rajya Sabha nomination, said Shiv Sena MP Sanjay Raut. Chief Minister Uddhav Thackeray's message was delivered to Sambhaji Raje. A Shiv Sena minister also met with Sambhaji Raje. Sambhaji Raje is not ready to join Shiv Sena. On the other hand, he has given a proposal to Shiv Sena and NCP to give additional votes of Mahavikas Aghadi. The deadline for submitting applications is 31.
Shiv Sena has announced that it will contest for two of the six seats in the Rajya Sabha. Sanjay Raut's candidacy for a seat is considered secure. Sambhaji Raje was appointed as a nominated member of the Rajya Sabha six years ago on behalf of BJP. Even then, Sambhaji Raje served as MP for six years as an independent. He too this time is preparing to stand for election as an independent. But it's impossible to match the math of victory if the independents fight. Although BJP has an additional 22 votes, it will be challenged for an additional 20 votes.
Major police action to stop bullying in Kalyan; Against 12 thugs…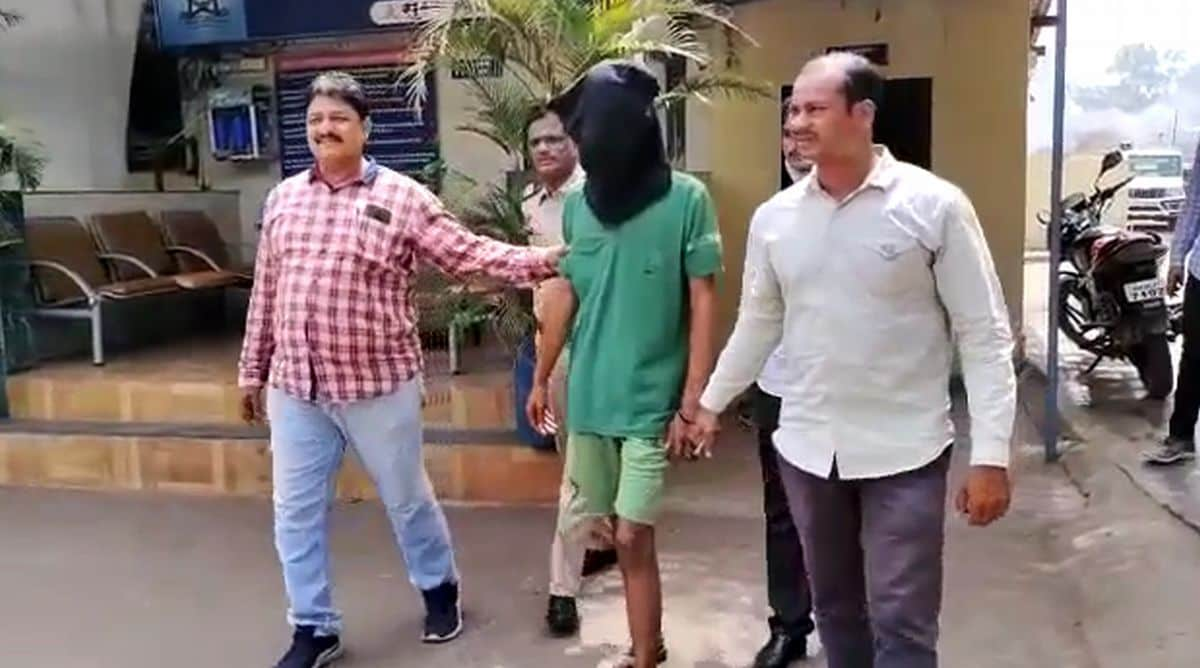 Sachin Gunjal, Deputy Commissioner of Police, Kalyan Circle 3, has led action against the mass vandalism that has been on the rise in Kalyan-Dombivali in recent days. After cracking down on criminals in Sarai under the MPDA to curb the rise in crime, the Kalyan Coal Mining Police has now cracked down on 12 defendants arrested and involved in a ransom case. This is the first case in Kalyan where 12 defendants have been attacked at the same time.
The crimes like robbery, robbery, robbery, night riots, vehicle vandalism, etc. have increased in Kalyan-Dombivali. Especially in the eastern part of Kalyan, local gangsters have been trying to terrorize people for the past few days. There have been many incidents of swords, iron spears, canes, shooting during birthday parties, etc. In this context, DCP Sachin Gunjal had instructed ACP Umesh Mane-Patil from Kalyan and ACP Jay More from Dombivali to catch the culprits and stop the crime. Consequently, the police registered a case against 12 defendants in connection with the robbery and assault that took place in Kalyan East on April 14 and arrested 8 of them. One of the accused is a minor, while the police are looking for the rest of the accused. All of the defendants have been charged with murder, kidnapping, extortion, robbery and intimidation.
Since 12 to 17 cases have been registered against each of the accused, it becomes clear that all the accused are criminals in Sarai. ACP Umesh Mane Patil said action was taken against all defendants under the Offenses Against Collectives Act (MOCCA). Eight of the accused have been arrested by police and the search for the remaining four continues, Deputy Commissioner of Police Umesh Mane Patil said.
"Tai… how am I going to live without you", said the younger sister when she saw her hanged on the gallows…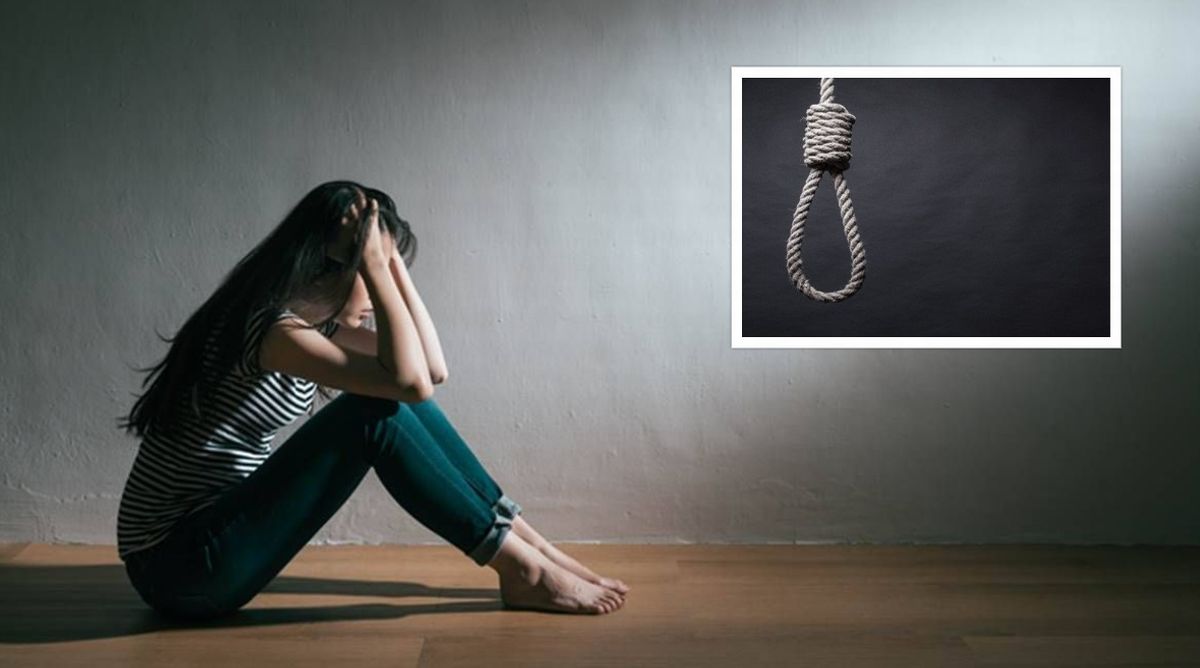 The eldest daughter committed suicide by hanging herself as she was fed up with her parents' constant fights at home. Seeing her sister hanged on the gallows, her younger sister also tried to commit suicide by consuming poison by writing a suicide note saying, "Tai, how can I live without you? I also want to go with you." She was rushed to a private hospital where she was pronounced dead at the scene. The incident took place in the Gorewada area. Witness Amritlal Tiwari (16, resident of Madhavnagar) is the name of the girl who committed suicide. Sakshi Tiwari (15) is the name of the girl who is undergoing treatment at the hospital.
According to the police, Amritlal Tiwari is associated with RKM and works at the train station. He is survived by his wife, his daughters Sakshi, Shivangi and his son Amit (11). Amritlal was always arguing with his wife about his wife's property. He is addicted to alcohol. Husbands and wives often fight over alcohol and money. As a result, the atmosphere in the house was polluted.
Sakshi, who is 11 years old, and Shivangi, who is 9 years old, were fed up with their father's nature. So he often thought about committing suicide. The two began to spend the day explaining to each other. The witness decided to commit suicide on his own as the parents had been arguing for two days. The witness committed suicide by hanging himself in the bedroom at 11 am on Sunday. Shivangi, who had gone to bathe, came out and saw his sister hanging from him. So he immediately took the pen notebook. In it he wrote that he was bored by the fight between his parents. Also, Tai, I'm going with you too.
Mankapur Police immediately rushed to the scene and took Shivangi to hospital while the witness's body was transferred to Mayo Hospital. Mankapur police recorded one accidental death in the case.