Sydney Thunder vs Renegades – Cricket update – Latest news
Sydney Thunder will take on Melbourne Renegades in the League Match of BBL 10, aka Big Bash League which, will be played at the Manuka Oval in Canberra. The premier T20 competition of Australia is finally here.
Sydney Thunder have won two of their three games in the tournament so far. Callum Ferguson has been batting really well, whereas the bowlers are on the song as well. This team looks very much settled on the paper.
lex Hales (Price 10), Usman Khawaja (Price 9.5), and Callum Ferguson (Price 9) will be our batsmen from the Sydney Thunder. Hales scored 576 runs last season at an average of 38.40 whereas, Khawaja scored 388 runs. Callum has scored a couple of half-centuries this season. All three of them are the backbone of this side's batting line-up.
Aaron Finch (Price 10.5) and Rilee Rossouw (Price 9) will be our batsmen from the Melbourne Renegades. Finch has been the highest white-ball run-scorer of Australia in 2020, whereas his recent form has been excellent. Rossouw has scored over 4000 runs in his T20 career, whereas he scored a brilliant half-century in the last game too. Both of them are brilliant and aggressive players.
Player availability: Imad Wasim is likely to be available for the Thunder after completing his commitments for Pakistan in New Zealand. And Sam Billings has a 50-50 chance of being available for this game according to Thunder skipper Ferguson. We might not always be able to tip you off about late injury (or other relevant) updates, so please finalise your team after the toss
Captain: Aaron Finch
The Renegades skipper is back after a break, and needs to inspire his side to a win (or three). Finch hasn't ever been dismissed by any of the current Thunder bowlers, and has scored 117 runs in 76 balls at a strike rate of 153.94 against them overall.
Vice-captain: Callum Ferguson
Ferguson has made up for the lack of form on the part of his openers well, scoring a couple of 50-plus scores in BBL 10. At Manuka Oval, he has scored 150 runs in six games at a strike rate of 142.86.
Hot Picks
Shaun Marsh: Marsh started the tournament well with a 47-ball 62 but hasn't carried that form forward. This game against the Thunder will be the perfect opportunity for him, as he has been prolific against them with 293 runs in seven games at an average of 58.60 and a strike rate of 140.19. In the two games he has played at this venue, he recorded scores of 47 and 73.
Thunder are currently fifth on the points table with two wins in 3 games and will look to continue their momentum, while Melbourne Renegades have won one game out of their 3 matches. It will be a good opportunity for Renegades to jump on the points table. Here is the KFC Big Bash League – T20 Dream11 Guru Tips and THU vs REN Dream11 Team Prediction, THU vs REN Fantasy Cricket Prediction T20 game, THU vs REN Probable XIs Big Bash League – T20, Fantasy Cricket Prediction – Sydney Thunder vs Melbourne Renegades, Fantasy Playing Tips – Big Bash League – T20.
After winning two back-to-back matches, Sydney Thunder will look to continue their winning run when they take on Melbourne Renegades in the Big Bash League. The 14th match of the league is scheduled for 12:40 PM IST on Saturday, December 26 at the Manuka Oval. Meanwhile, Melbourne Renegades have been on the losing end of the last two consecutive matches. This will be the fourth individual match that the two sides will be playing.
In the previous match, December 22, Sydney Thunder beat Perth Scorchers by seven wickets. The total score of the team currently is seven. Melbourne Renegades, on the other hand, were defeated by Hobart Hurricanes by six wickets. Currently, the Renegades only have four points.
Suicide by strangulation of ST carrier due to economic hardship; Pusad Reservoir…
Yavatmal: A driver committed suicide by hanging himself in the toilet of ST Depot in Pusad. Ashok Pundalikrao Doiphode (51) Ra. The name of the deceased is Parvatinagar, Pusad. The incident came to light on Thursday night.
Ashok Doiphode, who works as a transporter at the Pusad depot, has been in financial straits for the past few days. It was discovered that he committed suicide by hanging due to depression in financial difficulties. ST workers have been on strike for the last five or six months. As a result, he was discouraged from going to work due to financial difficulties, his colleagues said. He is survived by his wife, two sons and a daughter. Pusad city police sent the body to the sub-district hospital for autopsy.
lawyers boycott work in amravati demand action against police…
Amravati: The District Defenders Association has gone on indefinite strike to protest against the beating of a lawyer by Gadgenegar police on trumped up charges. The strike will continue until action is taken against Inspector Asaram Chormale. Members have taken action.
Court proceedings were affected by the closing of the lawyers on Thursday. President of the Association of Defenders of the District Adv. Shoaib Khan along with other officers and members met with Police Commissioner Dr. Aarti Singh submitted a statement demanding action against the guilty officer. As long as no action is taken against Police Inspector Asaram Chormale, the indefinite strike of the District Defenders Association will continue. Between 500 and 600 lawyers have joined the strike, which has had a great impact on work, with no case being heard in court today. Adv. Gadgenegar police filed bogus charges against Ankush Tagade. They were severely beaten. He was handcuffed and put on trial after being treated as a notorious defendant. All of this is unfair. Adv. "We want the charges against Tagade to be dropped and action to be taken against Inspector Chormale," said Shoaib Khan, president of the Bar Association. If no action is taken, there will be a Maharashtra-wide strike, he added.
Chandrakant Patil says: "…then the state BJP will win the third seat in the Rajya Sabha.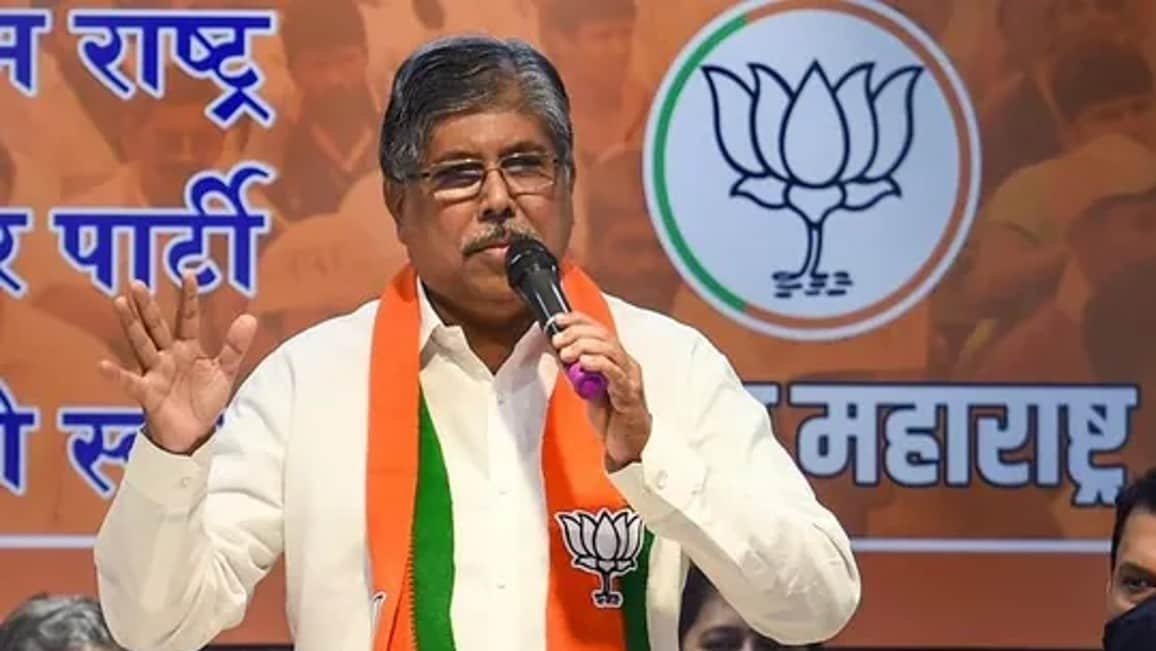 State BJP Chairman Chandrakant Patil, while speaking to reporters at the state office in Mumbai on Thursday, expressed confidence that the state BJP will compete and win the third seat in the Rajya Sabha if the central leadership of the Bharatiya Janata Party gives the order.
"Considering the strength of the BJP in the Assembly, two party candidates are easily elected in the Rajya Sabha elections. Other than that, BJP can win the third seat thanks to the additional votes. As the party's central leadership is making a decision regarding this election, further action will be taken as per your instructions," Patil clarified. Patil made this statement when questioned by a reporter about the fact that a Shiv Sena candidate may be elected in the Rajya Sabha elections and another candidate is running. for the sixth seat.
"It is a question of what Shiv Sena should do in this election. However, it should be noted that in Rajya Sabha elections, due to the priority voting system, sometimes the original candidate loses in an attempt to contest two candidates. Patil said.
Asked about the ED raid on the residence of Shiv Sena leader and Transport Minister Anil Parab, Patil said: "The Central Investigation Agency is working independently within the framework of the Constitution. We are not going to comment. about that," she replied.
Seeing that no action was being taken against then Home Minister Anil Deshmukh, Jayashree Patil went to the High Court. It should not be forgotten that based on his request, the High Court ordered an investigation of the CBI and action was taken. The court door is open to all. If Shiv Sena feels bad about the action taken by the central authorities, they should seek redress in court," said Chandrakant Patil.
"We spoke in a rural way about NCP MP Supriya Sule, expressing her outrage that the OBC government is not taking back the OBC's political reserve by completing the triple test. The OBCs who expressed this sattvic anger out of love for society were happy about it. There's no point in disrespecting Supriya Sule or any woman. We shouldn't make a fuss about the opinion we've expressed," Chandrakant Patil said while speaking about the criticisms made of yesterday's statement.