Sarkari Naukri 2020 live: If you are preparing for competitive exam, this might help you
Sarkari Naukri 2020 live Good news for youth working in government jobs. Today we will give you information about the recruitment in various departments happening in states and centers here, about which candidates are sometimes not known. Today, we will tell you about the jobs left in many departments including DRDO, Health and Family Welfare Department,
and ESIC Delhi. Here we will keep giving you every update related to a government job. For full details of jobs read further …
02:22 PM, 04-JUN-2020
HSL Recruitment 2020:
There are going to be recruitment for many posts in Hindustan Shipyard Limited (HSL).
These recruits are being held in many positions including designer (mechanical), designer (electrical), junior supervisor and junior fireman.
Click here
for job related information
…
12:18 PM, 04-JUN-2020
The application process for 2500 recruitments for the post of Home Guard in Rajasthan is going to start from June 10.
The application process that began on April 7 had to be postponed due to the lockdown caused by the Corona virus.
In this regard, notice was issued on home.rajasthan.gov.in.
Now any interested and eligible candidates who want to apply for this post can apply through online medium from 10 June to 9 July.
Click here
for job related information
…
11:21 AM, 04-JUN-2020
NBFGR Recruitment 2020:
ICAR-National Bureau of Fish Genetic Resources (NBFGR) has sought applications for recruitment to certain posts.
Interested and eligible candidates can apply through the official website of the department.
Let me tell you that on June 17, these positions will be interviewed for the job.
Click here
for job related information
…
10:34 AM, 04-JUN-2020
ESIC Recruitment 2020:
Employees State Insurance Corporation Hospital, Jhilmil Delhi has sought applications for the posts of Senior Resident and Specialist.
Interested and eligible candidates can apply to these posts.
Candidates complete the application process before the last date.
Click here
for job related information
…
09:26 AM, 04-JUN-2020
WB Health recruitment 2020:
There are going to be many posts by the Department of Health and Family Welfare, Government of West Bengal.
Let us tell you that these recruitment has been done on the posts of Lab Technician, Data Entry Operator and others.
Interested candidates can appear in the interview to be held on June 10, 2020.
See the next slide for information related to this job.
Click here
for job related information
…
07:27 AM, 04-JUN-2020
RGSSH Recruitment 2020:
Rajiv Gandhi Super Specialty Hospital (RGSSH) is a golden opportunity to get jobs in Delhi.
Candidates who wish to apply to these posts have one more chance.
RGSSH has extended the last date of application for some of the following posts.
Applicants can now complete the application process by June 06.
Click here
for job related information
…
07:26 AM, 04-JUN-2020
Sarkari Naukri 2020 live: If you are preparing for competitive exam, then these departments are giving young people a chance to job
BECIL Recruitment 2020 –
Broadcast Engineering Consultants India Limited (BECIL) is going to be appointed for the posts of Multi Tasking Staff (MTS).
Qualified and interested candidates who want to apply to these posts.
They can apply to apply through the official website or the link given further.
Click here
for job related information
…
Suicide by strangulation of ST carrier due to economic hardship; Pusad Reservoir…
Yavatmal: A driver committed suicide by hanging himself in the toilet of ST Depot in Pusad. Ashok Pundalikrao Doiphode (51) Ra. The name of the deceased is Parvatinagar, Pusad. The incident came to light on Thursday night.
Ashok Doiphode, who works as a transporter at the Pusad depot, has been in financial straits for the past few days. It was discovered that he committed suicide by hanging due to depression in financial difficulties. ST workers have been on strike for the last five or six months. As a result, he was discouraged from going to work due to financial difficulties, his colleagues said. He is survived by his wife, two sons and a daughter. Pusad city police sent the body to the sub-district hospital for autopsy.
lawyers boycott work in amravati demand action against police…
Amravati: The District Defenders Association has gone on indefinite strike to protest against the beating of a lawyer by Gadgenegar police on trumped up charges. The strike will continue until action is taken against Inspector Asaram Chormale. Members have taken action.
Court proceedings were affected by the closing of the lawyers on Thursday. President of the Association of Defenders of the District Adv. Shoaib Khan along with other officers and members met with Police Commissioner Dr. Aarti Singh submitted a statement demanding action against the guilty officer. As long as no action is taken against Police Inspector Asaram Chormale, the indefinite strike of the District Defenders Association will continue. Between 500 and 600 lawyers have joined the strike, which has had a great impact on work, with no case being heard in court today. Adv. Gadgenegar police filed bogus charges against Ankush Tagade. They were severely beaten. He was handcuffed and put on trial after being treated as a notorious defendant. All of this is unfair. Adv. "We want the charges against Tagade to be dropped and action to be taken against Inspector Chormale," said Shoaib Khan, president of the Bar Association. If no action is taken, there will be a Maharashtra-wide strike, he added.
Chandrakant Patil says: "…then the state BJP will win the third seat in the Rajya Sabha.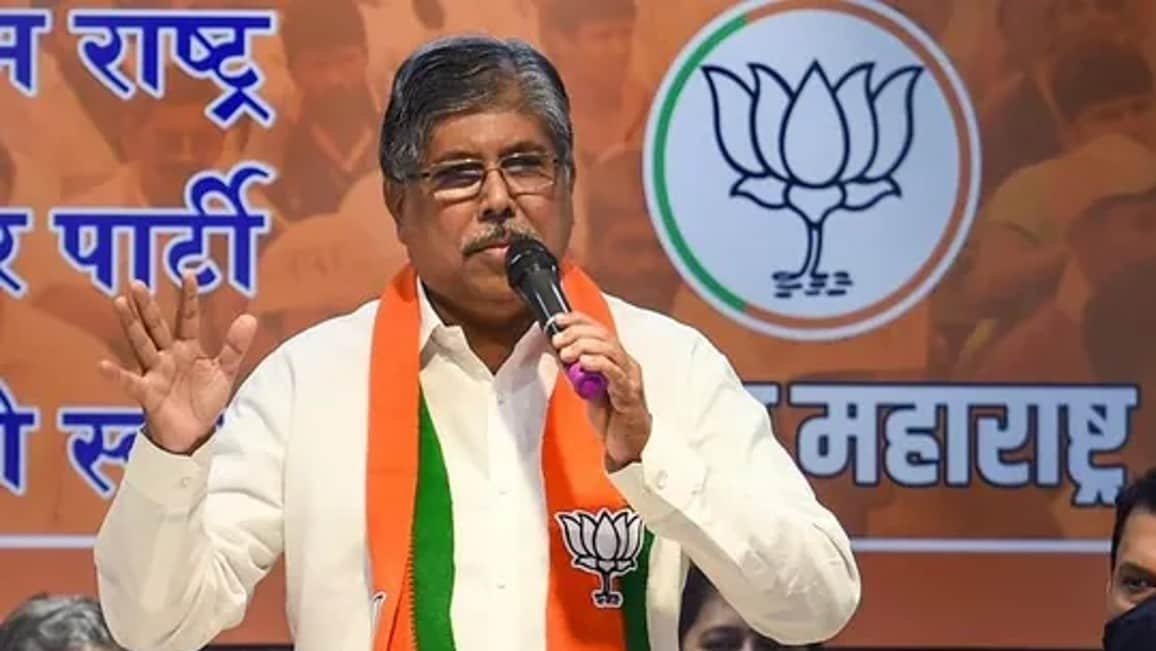 State BJP Chairman Chandrakant Patil, while speaking to reporters at the state office in Mumbai on Thursday, expressed confidence that the state BJP will compete and win the third seat in the Rajya Sabha if the central leadership of the Bharatiya Janata Party gives the order.
"Considering the strength of the BJP in the Assembly, two party candidates are easily elected in the Rajya Sabha elections. Other than that, BJP can win the third seat thanks to the additional votes. As the party's central leadership is making a decision regarding this election, further action will be taken as per your instructions," Patil clarified. Patil made this statement when questioned by a reporter about the fact that a Shiv Sena candidate may be elected in the Rajya Sabha elections and another candidate is running. for the sixth seat.
"It is a question of what Shiv Sena should do in this election. However, it should be noted that in Rajya Sabha elections, due to the priority voting system, sometimes the original candidate loses in an attempt to contest two candidates. Patil said.
Asked about the ED raid on the residence of Shiv Sena leader and Transport Minister Anil Parab, Patil said: "The Central Investigation Agency is working independently within the framework of the Constitution. We are not going to comment. about that," she replied.
Seeing that no action was being taken against then Home Minister Anil Deshmukh, Jayashree Patil went to the High Court. It should not be forgotten that based on his request, the High Court ordered an investigation of the CBI and action was taken. The court door is open to all. If Shiv Sena feels bad about the action taken by the central authorities, they should seek redress in court," said Chandrakant Patil.
"We spoke in a rural way about NCP MP Supriya Sule, expressing her outrage that the OBC government is not taking back the OBC's political reserve by completing the triple test. The OBCs who expressed this sattvic anger out of love for society were happy about it. There's no point in disrespecting Supriya Sule or any woman. We shouldn't make a fuss about the opinion we've expressed," Chandrakant Patil said while speaking about the criticisms made of yesterday's statement.