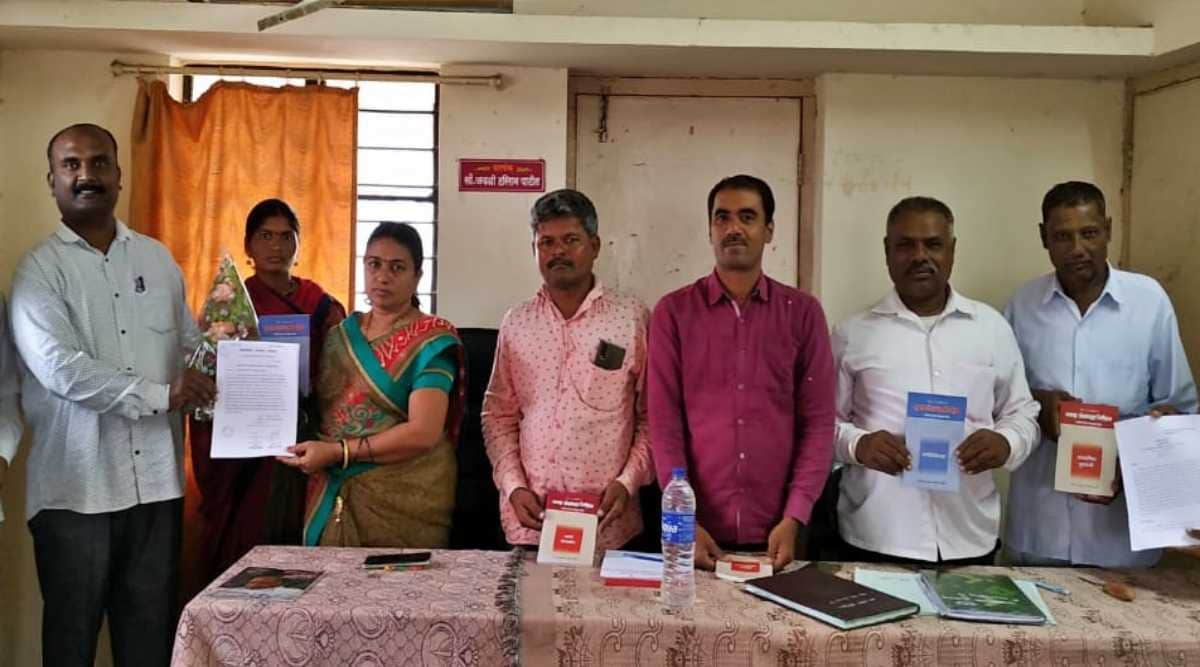 Balgwade Gram Panchayat in Tasgaon taluka of Sangli district passed a resolution against widowhood at its monthly meeting today (20 May). Jayshree Hariram Patil, Sarpanch of Balgwade village reported on this. Balgawade is the first Gram Panchayat in Sangli district and the fourth in the state to pass such a resolution.
At the meeting on Friday (May 20), Gramsevak Vijay Kumar Patil read the May 17 ruling against the practice of widowhood. After some discussion, Gram Panchayat member Mina Prakash Patil tabled a resolution. The resolution was passed by Sarika Somnath Budhawale, a member of the Gram Panchayat, and passed unanimously. Previously, such reform resolutions have been passed by Herwad, Mangaon in Kolhapur district and Dhorkhed gram panchayat in Akola district.
Even today, widows are not respected in social and religious programs. According to the Indian Constitution, women must be treated with dignity. Consequently, on May 17, the Government of Maharashtra issued an order directing all Gram Panchayats in the state to pass a resolution against the practice of widowhood. Accordingly, Balgawade Gram Panchayat has unanimously approved this resolution as per the decision of the Government of Maharashtra.
The Balgwade village resolution says that the practice of widowhood will be stopped to allow widows to live in dignity in the village and state as well as in the countryside. In this sense, awareness will be created in the town through the participation of women.
Village leader Anil Patil took the initiative for the Balgwade Gram Panchayat to pass the first resolution in Sangli district. Sarpanch MP Shrikant Mohite, Former Sarpanch MP Uddhav Shinde, Members Dhanaji Shinde, Mahadev Mali, Suvarna Shivaji Shinde, Sachin Raghunath Patil, Former Sarpanch Suryakant Thorat, Ajit Jadhav were present on this occasion. Rahul Thorat, a full time Andhashraddha Nirmulan Samiti activist from the village, congratulated the Sarpanch, Deputy Sarpanch, Gram Sevak and all members with books and a bouquet of flowers for passing this reformist and progressive resolution.
Rahul Thorat, State Executive Member of the Maharashtra Anti-Superstition Committee, said: I sincerely thank Sarpanch, MP Sarpanch, all members and village leader Anil Patil for this. I am proud that my people have actively supported the work against superstition that I have been doing for the last 22 years with this resolution."