Progress Made in Mideast Talks – JERUSALEM (AP) United States
Returning to Israeli-Palestinian peace talks after a threatened walkout, U.S. envoy Dennis Ross oversaw an overnight negotiating session that made substantial progress on Israel's troop withdrawal from Hebron.
A new round of talks was to be held tonight, and Israeli Prime Minister Benjamin Netanyahu said the negotiations have been close to completion for several days. "It's not yet finished. I hope it will be completed soon," Netanyahu said.
However, Palestinians said they didn't want to settle for just a Hebron deal, but also wanted assurances from Netanyahu that he would stop expanding Jewish settlements, ease the closure of Palestinian areas and release Palestinian prisoners.
"Hebron is not the issue. It's whether they want peace or not, and all the indications show that they don't want peace," said Ahmed Qureia, the speaker of the Palestinian legislative council.
Ross, who is President Clinton's envoy, had announced Monday evening he was returning to Washington, apparently after concluding that the talks were hopelessly deadlocked.
The United States reportedly has been pressing the two sides to reach agreement on a Hebron pullback before the U.S. elections.
U.S. Embassy spokesman Richard Scorza said Ross decided to delay his departure when it became clear the latest round, which lasted until after 3 a.m., was producing results.
"We were in the midst of the most promising discussions to date on the issue of civil affairs," Scorza said. "The discussions made significant progress."
Civilian affairs deals with Israel's demand to be allowed to build or buy property to expand the Jewish community in Hebron. About 450 Jewish settlers live in Hebron, amid 94,000 Palestinians.
The latest agreement gives Israel the right to stop Arab construction adjacent to Jewish settler buildings when it is deemed dangerous — such as high-rises that could be used as sniper platforms. The Jewish community can also be expanded under permits from Palestinian city officials, Israel radio said.
A parallel round of talks on security arrangements for the settlers broke up Monday night, with Palestinians storming out. Scorza said security talks would resume tonight.
U.S. Embassy officials had initially called reporters to a Tel Aviv hotel today for what was to be an announcement by Ross. However, after several hours of waiting, reporters were only given a brief statement by Scorza. The change in plans suggested the progress had not been as far-reaching as initially hoped for by the U.S. delegation.
Ross had already been on his way to the airport Monday evening when he received a phone call — one unconfirmed report said from Netanyahu — and returned to the talks.
Earlier today, Israelis and Palestinians pointed fingers at each other for failing to wrap up an agreement.
Palestinian leader Yasser Arafat said talks were at an "impasse" and, when asked who was responsible, said tersely: "Israel."
Israeli President Ezer Weizman said Arafat was intentionally delaying the agreement because he felt that the world was behind him.
"The person who is stalling today and the person who is posturing is Arafat," Weizman said. "The whole business could be completed by the end of the week without a problem."
Still, Netanyahu said that once once an agreement was within reach, a meeting between him and Arafat was "possible and even desirable to tie all the loose ends."
In overnight negotiations, Israelis and Palestinians both reported progress.
Yossi Beilin, one of the key players in Mideast peace talks in Israel's previous government, warned today that Netanyahu risked alienating President Clinton if he stuck to hard-line positions over Hebron and was seen as responsible for delaying the deal.
"If the government parties do not want to sit in the street, then";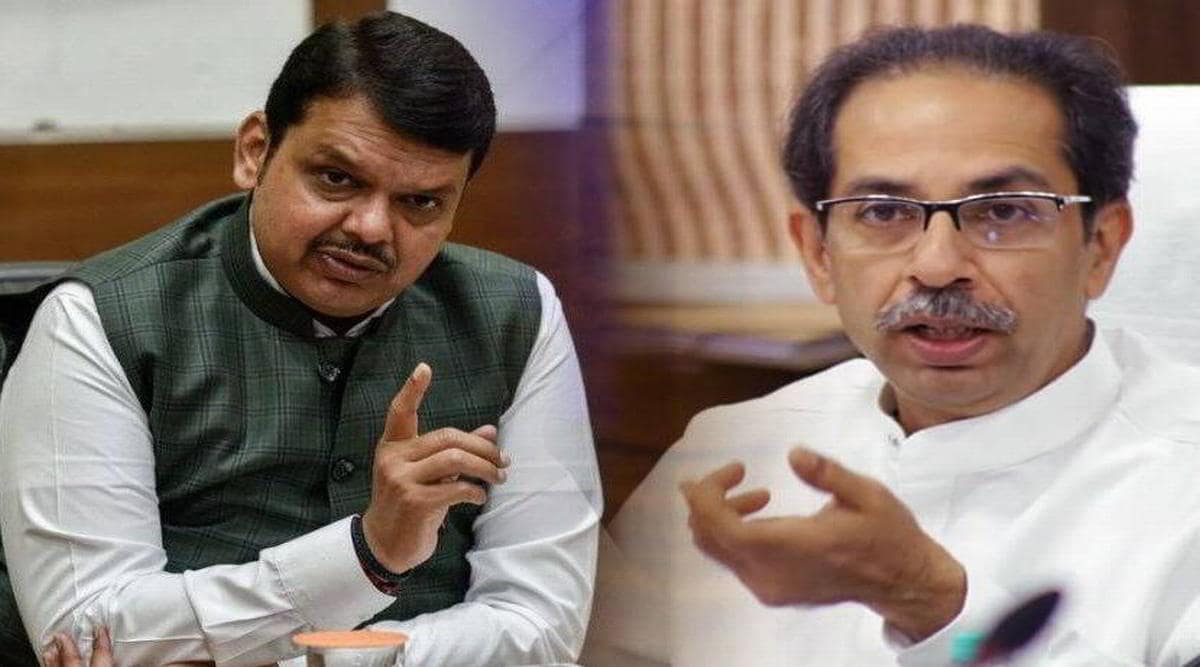 The central government has decided to reduce excise taxes on gasoline and diesel in the wake of the increased policy. On Saturday, Union Finance Minister Nirmala Sitharaman tweeted about it. "We are reducing the central excise duty by Rs 8 per liter on petrol and Rs 6 per liter on diesel. This will reduce petrol by Rs 9.5 per litre, and diesel by Rs 7 per litre, Sitharaman said. After this, the leader of The Devendra opposition has attacked the Thackeray government following this decision.
Many thanks to Prime Minister Narendra Modi and Union Finance Minister Nirmala Sitharaman for the decision to reduce the central tax on petrol and diesel by Rs 8 and Rs 6 per litre, respectively! For this, the central government will bear a charge of Rs 1 lakh crore every year. Prime Minister Narendra Modi's government has also decided to give a subsidy of Rs 200 per cylinder to recipients of Pradhan Mantri Ujwala Yojana, thus a financial burden of Rs 6,100 crore will be incurred," said Devendra Fadnavis.
Prime Minister Narendra Modi has once again shown that the Modi government at the Center is the common man's government in this country. The welfare of the poor is a very important issue for them and they constantly fight for it. He has given the same answer once again from these decisions. Now, I once again request the Chief Minister and the Government of Maharashtra to take the initiative to reduce the taxes on gasoline and diesel and provide more relief to the common man. Because the rates in Maharashtra are the highest. The ruling parties do not want to sit in the streets, they want to give relief to the people," Fadnavis said.
"This government belongs to dishonest children, they are in the sea…", offensive statement from the BJP MLA! | …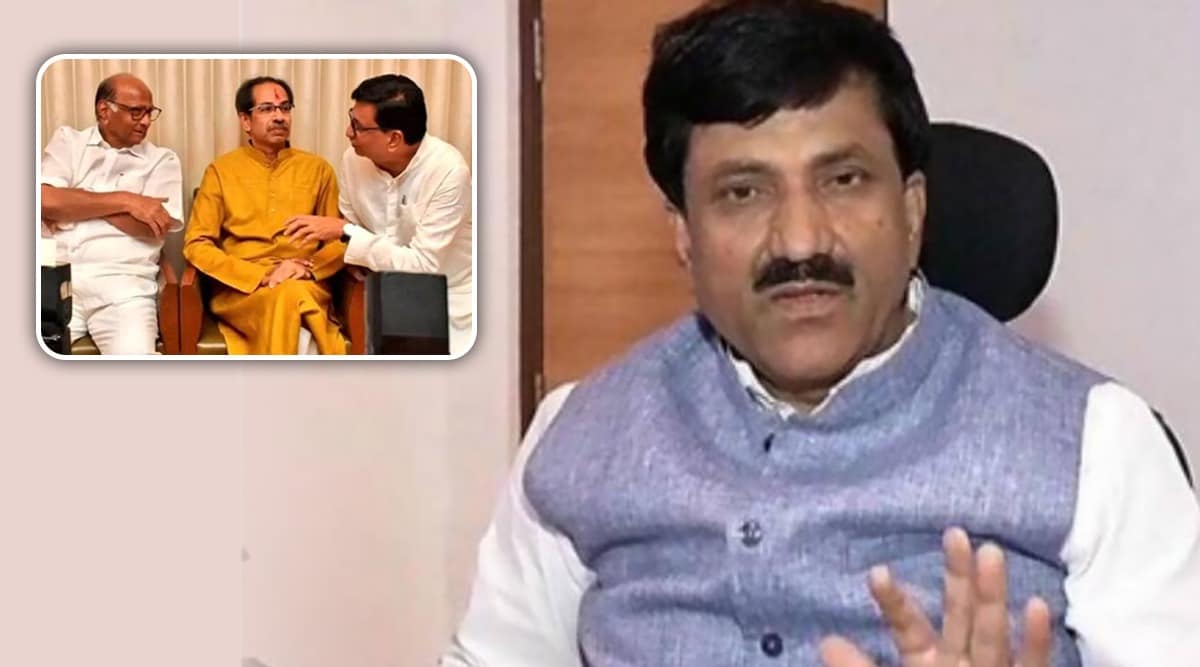 A few days ago, the Supreme Court ordered the state government to declare local body elections in the state within 15 days. Thus, while expressing a strong feeling that the OBC reserve is gone, the Opposition has targeted the Maharashtra Government. BJP has criticized the state government for killing the OBC reserve. In this regard, BJP MLA Babanrao Lonikar's tongue slipped as he spoke to citizens in the Mantha city of Jalna. He criticized the state government in offensive language. Reactions to his statement are now beginning to surface.
"Government Thieves, Lafange Ministers"
"If this information had been delivered to the Supreme Court by collecting Imperial data and conducting a triple test, an OBC reservation of one thousand percent would have been read. But this government and its ministers, liars, scoundrels, scoundrels should be drowned in the sea. These liars were constantly saying that Modi, the central government should give us the data," said Babanrao Lonikar.
"Data collected during Manmohan Singh's rule"
"Manmohan Singh was the prime minister of the country. In Delhi, Maharashtra was ruled by the Congress. The whole country was under the control of the Congress. That was when the survey was done. There were 69,000 errors in it. The Manmohan Singh government never has not released that data to any state. Congress hasn't released that data in its 50 years of existence. But the OBC ministers in the state are making the scene. They're giving speeches with scarves around their necks. They're speaking in the media." Lonikar said.
"Go to the villages and tell them…"
Speaking at the occasion, Lonikar called on those present to speak about government from town to town. "Go to the villages and tell them that this is a dishonest child. The snake is not visible in the vegetation. We have to explain to the villagers how poisonous this three-winged snake is in Maharashtra," Lonikar said.
Aurangabad was rocked by two murders; One Sided College Girl All Day…
The city of Aurangabad was shaken by the killings that took place in the morning and around noon. Two days ago, a man murdered his girlfriend and committed suicide in Aurangabad. While the incident was fresh, a 19-year-old girl was killed near the university on Saturday (May 21) out of one-sided love. The defendants in both cases have been acquitted. The deceased 19-year-old student and her killer were both from the same community, police said.
In another incident, Sabir Shah Qasim Shah (36) and Farhan Khan Nizam Khan (19, both Cuttackgate water tank residents) got into an argument at the Jinsi police station on Friday over a minor altercation. Farhan hit Sabir Shah in the stomach with a sharp object near him, seriously injuring him. Sabir Shah is receiving treatment at Ghati Hospital. However, the doctors pronounced him dead in the morning.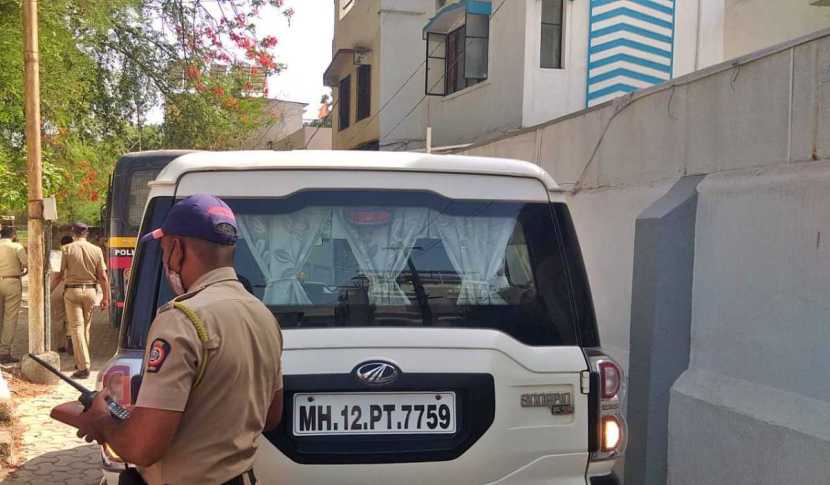 One case has been recorded in this regard, said Jinsi Police Inspector V. METRO. Kendra gave. Senior officials including API Magare from Kendra visited the site. Tangde Criminal Investigation Squad Deputy Inspector Sunil Jadhav has been dispatched to Naregaon to search for the accused. A forensic team has been called to the scene. Panchnama was also performed by Sub-Inspector Harun Sheikh's team.
Also read: Two murders at midnight in Aurangabad, murder of a woman along with a young man
Meanwhile, the defendant has a large gang that includes all minors and children up to 18 years of age. Many of them are in the business of only selling buttons at night. The police are investigating in that direction.