Proceedings Hang in Limbo
The trial of Theodore Kaczynski hung in limbo Friday as lawyers planned psychiatric tests for the murder suspect one day after his reported suicide bid.
Friday afternoon, no possibilities had been ruled out. Not even the chance that the Unabomber suspect may end up representing himself.
Kaczynski spent Thursday night in a Sacramento, Calif., jail cell for the suicidal, a camera watching his every move.
His mental health is again at center stage, and the question is holding up one of America's highest-profile court proceedings.
On Thursday, authorities said Kaczynski tried to hang himself with his underwear and subsequently sought permission, as he has repeatedly, to fire his lawyers.
Prosecutors and defense attorneys are currently meeting with psychiatrists who will examine Kaczynski. They must report to the court on whether he is competent to stand trial and whether he can represent himself. This process could take up to two weeks.
Outside court Thursday, defense attorney Judy Clarke denied her client was sabotaging the trial.
"That is absolutely not the case," she said. "This is an unbearable situation for him."
If U.S. marshals are correct, Kaczynski apparently reached the depths of despair sometime Wednesday night at the Sacramento County jail. He had been on a partial suicide watch since Monday when marshals warned deputies that Kaczynski was depressed, Undersheriff Lou Blanas said.
He had been a model prisoner for 18 months. But when Kaczynski arrived at court Thursday morning and changed from his inmate coveralls to dress clothes, marshals noticed that he wasn't wearing underwear.
He also had a red mark on the right side of his neck.
Deputies found the briefs in a plastic bag in Kaczynski's cell. Blanas said they were in a "stretched condition," like they had been used to hang something.
Defense lawyers refused comment and it was unknown whether they knew about the apparent suicide attempt before the hearing. Prosecutors didn't learn about it until later and a source who spoke on condition of anonymity said U.S. District Judge Garland Burrell Jr. also learned about it afterward.
Anthony Bisceglie, who represents Kaczynski's brother, David, and mother, Wanda, said he had no doubt the act was a suicide attempt.
"The family is just devastated," said the attorney, who has called the prospect of Kaczynski defending himself "federally assisted suicide."
"It's pathetic," Bisceglie said. "I don't know what to compare this to."
Jurors were out of the courtroom when Kaczynski asked to represent himself Thursday. The judge sent them home with instructions to avoid news coverage. The request marked Kaczynski's final attempt to stop his defense team from using a "mental defect" defense on his behalf, an argument designed to spare him from the death penalty.
To be competent, a defendant must show an understanding of the charges and the capability to assist in the defense.
The apparent suicide attempt and Kaczynski's refusal to accept what may be his best defense will be issues in his competency examination, psychologist Paul Mattiuizzi said.
But neither necessarily shows that Kaczynski is incompetent, said Mattiuizzi, who does competency tests for courts in the Sacramento area.
"It may well be that being taken seriously and having his day in court are more important to him than life itself," he said. "And that may be rational."
Kaczynski, a brilliant math professor who retreated to the Montana woods and became a recluse, is accused of being the anti-technology zealot known as the Unabomber whose bombings over 18 years killed three and injured 29
"If the government parties do not want to sit in the street, then";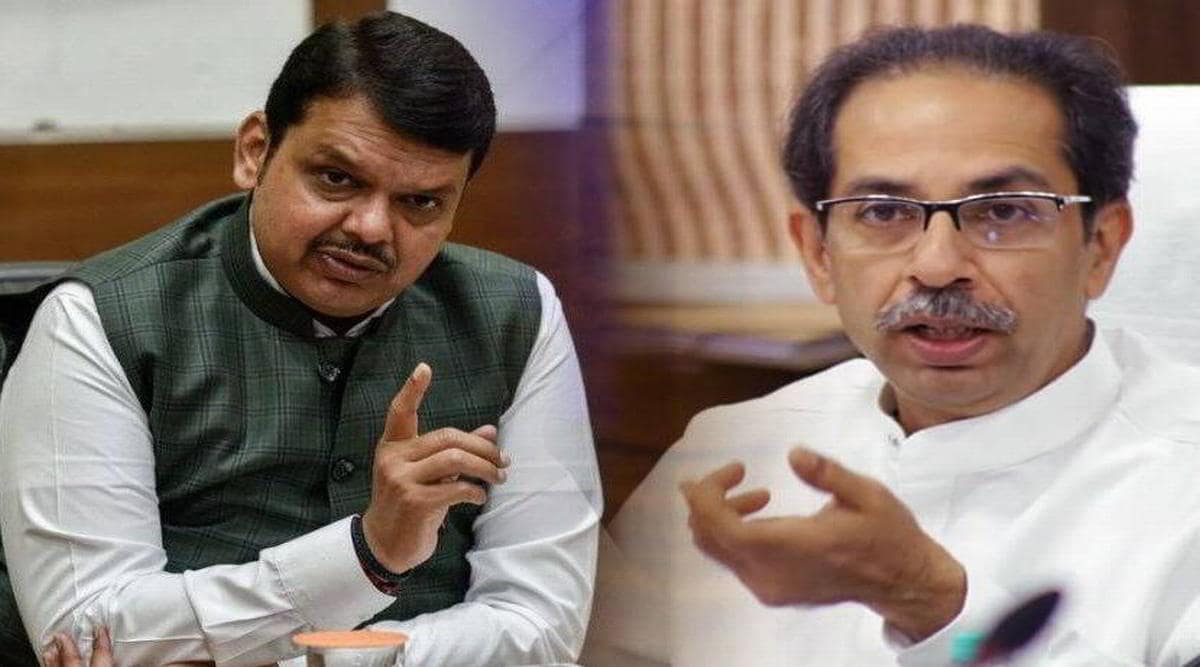 The central government has decided to reduce excise taxes on gasoline and diesel in the wake of the increased policy. On Saturday, Union Finance Minister Nirmala Sitharaman tweeted about it. "We are reducing the central excise duty by Rs 8 per liter on petrol and Rs 6 per liter on diesel. This will reduce petrol by Rs 9.5 per litre, and diesel by Rs 7 per litre, Sitharaman said. After this, the leader of The Devendra opposition has attacked the Thackeray government following this decision.
Many thanks to Prime Minister Narendra Modi and Union Finance Minister Nirmala Sitharaman for the decision to reduce the central tax on petrol and diesel by Rs 8 and Rs 6 per litre, respectively! For this, the central government will bear a charge of Rs 1 lakh crore every year. Prime Minister Narendra Modi's government has also decided to give a subsidy of Rs 200 per cylinder to recipients of Pradhan Mantri Ujwala Yojana, thus a financial burden of Rs 6,100 crore will be incurred," said Devendra Fadnavis.
Prime Minister Narendra Modi has once again shown that the Modi government at the Center is the common man's government in this country. The welfare of the poor is a very important issue for them and they constantly fight for it. He has given the same answer once again from these decisions. Now, I once again request the Chief Minister and the Government of Maharashtra to take the initiative to reduce the taxes on gasoline and diesel and provide more relief to the common man. Because the rates in Maharashtra are the highest. The ruling parties do not want to sit in the streets, they want to give relief to the people," Fadnavis said.
"This government belongs to dishonest children, they are in the sea…", offensive statement from the BJP MLA! | …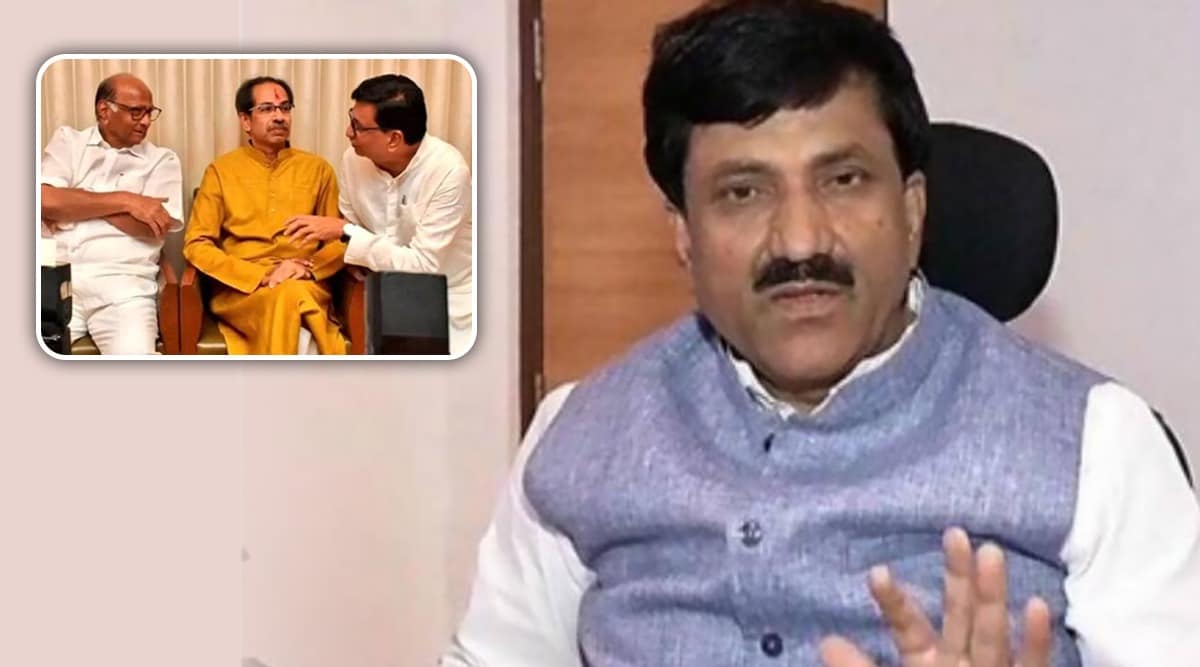 A few days ago, the Supreme Court ordered the state government to declare local body elections in the state within 15 days. Thus, while expressing a strong feeling that the OBC reserve is gone, the Opposition has targeted the Maharashtra Government. BJP has criticized the state government for killing the OBC reserve. In this regard, BJP MLA Babanrao Lonikar's tongue slipped as he spoke to citizens in the Mantha city of Jalna. He criticized the state government in offensive language. Reactions to his statement are now beginning to surface.
"Government Thieves, Lafange Ministers"
"If this information had been delivered to the Supreme Court by collecting Imperial data and conducting a triple test, an OBC reservation of one thousand percent would have been read. But this government and its ministers, liars, scoundrels, scoundrels should be drowned in the sea. These liars were constantly saying that Modi, the central government should give us the data," said Babanrao Lonikar.
"Data collected during Manmohan Singh's rule"
"Manmohan Singh was the prime minister of the country. In Delhi, Maharashtra was ruled by the Congress. The whole country was under the control of the Congress. That was when the survey was done. There were 69,000 errors in it. The Manmohan Singh government never has not released that data to any state. Congress hasn't released that data in its 50 years of existence. But the OBC ministers in the state are making the scene. They're giving speeches with scarves around their necks. They're speaking in the media." Lonikar said.
"Go to the villages and tell them…"
Speaking at the occasion, Lonikar called on those present to speak about government from town to town. "Go to the villages and tell them that this is a dishonest child. The snake is not visible in the vegetation. We have to explain to the villagers how poisonous this three-winged snake is in Maharashtra," Lonikar said.
Aurangabad was rocked by two murders; One Sided College Girl All Day…
The city of Aurangabad was shaken by the killings that took place in the morning and around noon. Two days ago, a man murdered his girlfriend and committed suicide in Aurangabad. While the incident was fresh, a 19-year-old girl was killed near the university on Saturday (May 21) out of one-sided love. The defendants in both cases have been acquitted. The deceased 19-year-old student and her killer were both from the same community, police said.
In another incident, Sabir Shah Qasim Shah (36) and Farhan Khan Nizam Khan (19, both Cuttackgate water tank residents) got into an argument at the Jinsi police station on Friday over a minor altercation. Farhan hit Sabir Shah in the stomach with a sharp object near him, seriously injuring him. Sabir Shah is receiving treatment at Ghati Hospital. However, the doctors pronounced him dead in the morning.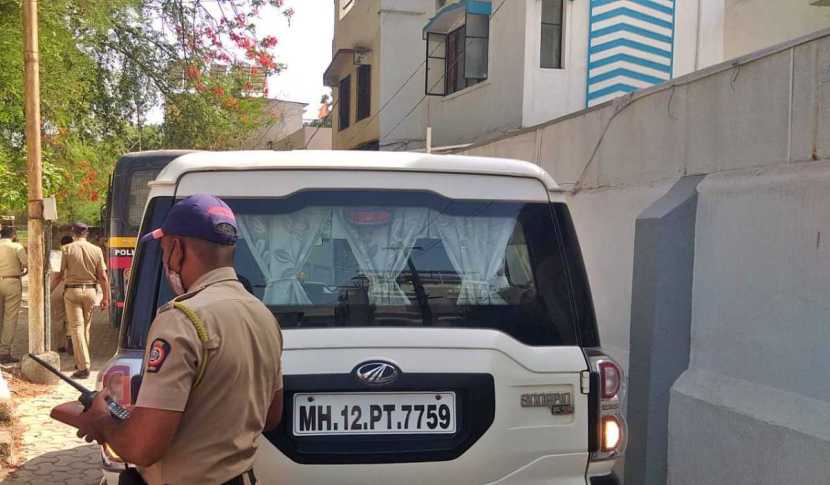 One case has been recorded in this regard, said Jinsi Police Inspector V. METRO. Kendra gave. Senior officials including API Magare from Kendra visited the site. Tangde Criminal Investigation Squad Deputy Inspector Sunil Jadhav has been dispatched to Naregaon to search for the accused. A forensic team has been called to the scene. Panchnama was also performed by Sub-Inspector Harun Sheikh's team.
Also read: Two murders at midnight in Aurangabad, murder of a woman along with a young man
Meanwhile, the defendant has a large gang that includes all minors and children up to 18 years of age. Many of them are in the business of only selling buttons at night. The police are investigating in that direction.