Officials: 40,000 Rwandan refugees in Congo soon to be sent home
BUKAVU, Congo (AP) — Forty thousand more Rwandan refugees hiding in eastern Congo forests will soon be airlifted home, Congolese and U.N. aid officials said Wednesday.
Patrick Tezier, a spokesman for the U.N. High Commissioner for Refugees in the eastern town of Bukavu, said a U.N. team traveled 75 miles on Tuesday to Shabunda, where the refugees are camped.
He said they would be flown to western Rwanda as soon as possible, though he did not specify when.
But the regional vice-governor, Benjamin Nkundabantu, said his forces would not let any of the armed militiamen who have mixed with the refugees leave until they put down their weapons.
The United Nations says about 250,000 Rwandan refugees are unaccounted for in Congo. They were among 1.1 million Rwandan Hutus who fled their homes in 1994, fearing retribution from the Tutsi-led government for a slaughter of 500,000 minority Tutsis that was organized by the previous Hutu-led government.
More than 700,000 people returned home after Laurent Kabila's rebels took up arms in October and attacked Hutu militants in refugees camps in Bukavu and elsewhere in eastern Congo. Another 50,000 have been flown back by the United Nations since April 27.
Of those still missing, aid workers say thousands may have been killed by Kabila's soldiers, many of whom are Tutsis from Congo or Rwanda. Kabila, now president of Congo, denies his forces were involved in mass killings.
Nkundabantu said armed elements among the refugees — former Rwandan Hutu soldiers and Hutu militia — have been attacking and looting villagers north of Bukavu as well as clashing with soldiers.
He said refugees should be repatriated quickly, but warned he would not allow armed elements to be treated as typical refugees.
"We consider them the enemy," he said. "If they don't depose their arms we will confront them. If they do depose their arms, they can be repatriated as civilian refugees."
An advance team of U.N. investigators was to arrive in Kinshasa, the capital, on Friday to prepare for an investigation into the allegations of mass killings by Kabila's troops during the recent civil war that ousted longtime ruler Mobutu Sese Seko.
U.N. spokesman Fred Eckhard said Wednesday that a Chilean lawyer was removed from the advance team because Kabila objected. Roberto Garreton headed a U.N. team that earlier this year generated a list of 40 sites where mass killings may have taken place.
Eckhard, speaking in New York, indicated that Garreton would be part of the larger team that will begin the full investigation July 7.
Improvement in the nature of the police in the Mahad explosion accident | Enhancement of nature…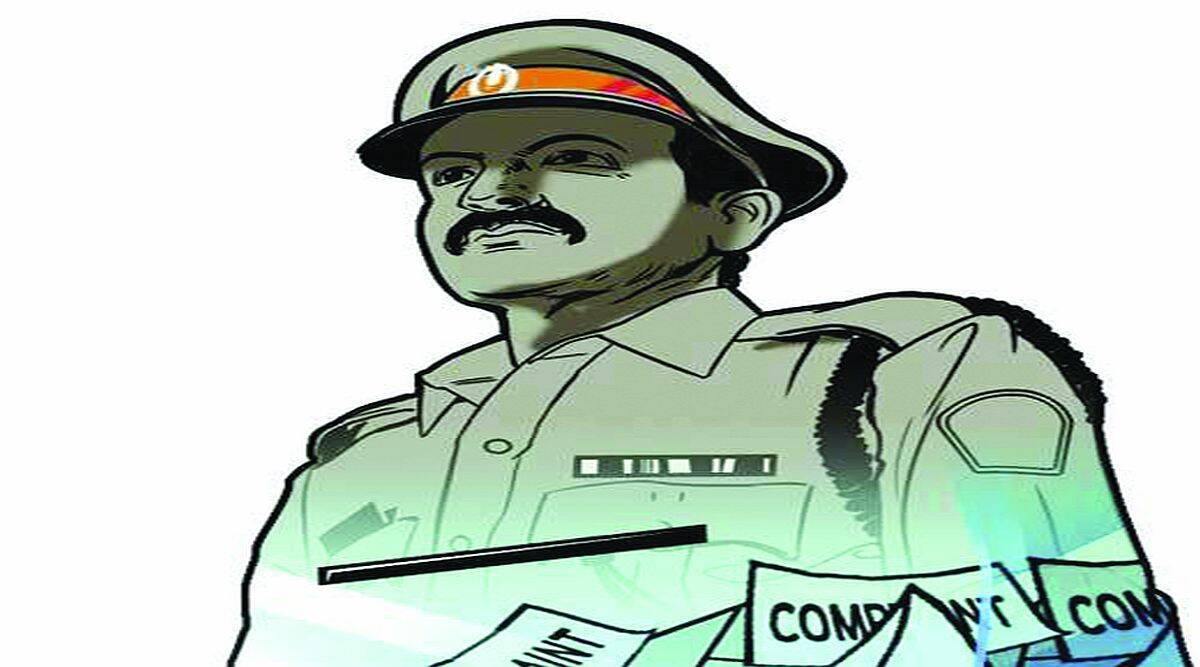 Alibag: Three policemen were seriously injured while defusing an improvised explosive device (IED) on March 8 near the Mahad village of Kambale in Mahad taluka. Ashirwad Lagade, a policeman from the bomb squad, was seriously injured in the accident. He has been receiving treatment at the Apollo Hospital in Navi Mumbai for the past two months and his condition is improving, the hospital administration said.
The bomb squad had previously recovered explosives from the Mahad Industrial Police Station. According to him, three Alibag employees had entered Mahad to defuse the explosives. Kamble begins to destroy a stone in Mahad. This time there was a big explosion. Rakesh Doshi, Ramesh Kute and Ashirwad Lagde were injured in the blasts. Ashirwad Lagade's health was critical. Police rushed him to Apollo Hospital in Navi Mumbai for treatment. He has been undergoing treatment there for the past two months.
The explosion was so intense that he sustained multiple injuries, including many small and large particles to his face, eyes, and abdomen. The cataracts and retina were torn due to the insertion of a large piece of leaf in the left eye. The right arm was broken. There were injuries to sensitive internal organs such as the intestines and liver.
His right ear also hurt and he had several wounds on the side of his abdomen. So Ashirwad had to undergo several surgeries. A team of expert consultants from Apollo Hospitals Navi Mumbai met and started the treatment, which has now received a positive response from Ashirwad. According to the information given by the doctor, 90% of her vision has returned. Other wounds are healing. The hospital administration estimates that it will take about a year for him to fully recover and return to work.
The police administration has decided to bear all the expenses for the treatment of the three comrades injured in the Mahad explosion. In addition to providing assistance under the Police Welfare Scheme, the Raigad Police Force has established a separate fund for treatment that is not covered by the scheme. We are working hard to ensure that Ashirwad receives the best treatment."
– Dayanand Gawde, Police Inspector, Local Criminal Investigation Department
'The intestinal ulcers have healed and now Ashirwad can eat regular meals and his digestion is also becoming normal. We are sure that they will be fully fit during the next year. We are monitoring his health.'
– Dr. Shaleen Dubey, surgeon at Apollo Hospital
Study Group for Kolkewadi Dam Water Discharge Solution Study Group…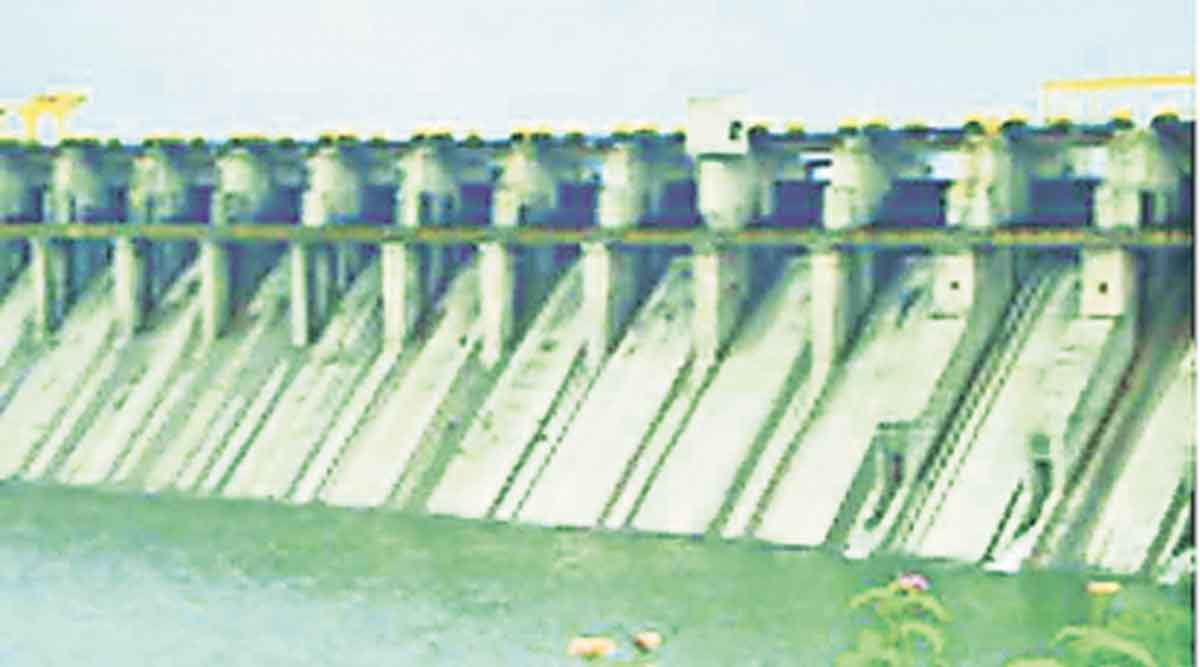 Chiplun: A study group has been created to suggest measures for the release of water from the Kolkewadi dam in the taluka. The group includes nine people, including government officials. A meeting was held on December 15 last year under the chairmanship of Deputy Chief Minister Ajit Pawar on the flood situation in Chiplun and Mahad. During the monsoon, flooding in Chiplun city intensifies due to the inflow of water from the Kolkewadi dam, members of the Chiplun Rescue Committee said at the meeting. Therefore, after studying the facts in this regard, the retired Chief Engineer D. NORTH. Deputy Chief Minister Ajit Pawar has ordered the establishment of a study group under the chairmanship of Modak. The group is headed by Deepak Modak, a retired chief engineer from the Department of Water Resources. Dr. Sharad Joshi, a social worker from Chiplun. Prakash Patankar and Sanjeev Anerao from Agro Turismo, Chiplun.
Executive Engineer of the Koyna Irrigation Department, Nitish Potdar, is the Secretary Member of the group and Executive Engineer of the Ratnagiri Irrigation Department, JM Patil, will be the Coordinating Secretary. Impact of discharge from Koyna Avajal in and around Chiplun town during Mahapura in July last year, as well as consolidation of discharge from Kolkewadi Dam during that period The group is expected to carry out a study on carrying capacity from the river. At the same time, it has been given the responsibility of suggesting standardized procedures for future discharge of water from the Kolkewadi Dam.
No matter how much water 'Baramati' is given, they run away from others; Fadnavis's…
Solapur: The Baramati congregations have flooded all the places till today. Once again, they are sharing the waters of Ujjain. No matter how much water is given to these churches, their thirst is not quenched. Their attitude is that we want everything and on our own platter. The rest of Maharashtra should always remember him and show them their place, said Devendra Fadnavis, Leader of the Opposition in the Legislative Assembly without appointing NCP Chairman Sharad Pawar.
The 'Jagar Shetkaryancha-Akrosh Maharashtracha' campaign launched by Rayat Kranti leader Sanghatana Sadabhau Khot on the issue of farmers has come to an end in Tembhurni in Solapur district, the NCP stronghold. Fadnavis was speaking at the time. Opposition Leader in the Legislative Council Praveen Darekar along with Madha MP Ranjit Singh Nimbalkar, Former Ministers Harshwardhan Patil, Subhash Deshmukh, Vijay Deshmukh, Gopichand Padalkar, Ram Satpute, Rajendra Raut, Rahul Kul, Samadhan Avtade, Dhairyashil Mohite-Patil were present on the occasion.
Fadnavis strongly criticized the NCP for bringing the water from the Ujani dam to Indapur and Baramati, overcoming opposition from Solapurkars. He said that it has already been decided to supply water from the Ujani dam to the Solapur district and from other drought-prone areas. However, efforts are being made to divert the water from the dam.