Number of corona infected crosses 10,000 in UP, virus continues to spread in districts
In UP, the number of corona infected has crossed 10 thousand.

On Monday, 412 new cases have been received in the state.

At the same time, the increase in cases of Kovid-19 in the districts has increased tension.
Lucknow, Shailesh Arora:
412 new cases of Corona were reported in UP on Monday.
After which the total number of infected people in the state has now reached 10947.
There are 4320 active cases, while 6344 have been discharged after infection free.
So far 283 corona infected patients have died in the state.
At the same time, 8 patients died within 24 hours.
Agra has got the highest number of 972 corona positive cases.
How many cases in which district



699 in Noida




Meerut 541




468 in Lucknow




Kanpur 540




490 Corona Positive Case in Ghaziabad




Firozabad 319




Saharanpur 272




Moradabad 271




Colony 237




Varanasi 243




Jaunpur 285




Rampur 205




Barabanki 179




Aligarh 213




Hapur 191




Amethi 202




Ghazipur 162




235 in Bulandshahr




Siddharth Nagar 148




Ayodhya 140




Azamgarh 156




Careful 143




Sant Kabir Nagar 145




Gorakhpur 141




164 in Bijnor




Prayagraj 129




133 Corona positive in Deoria.




Muzaffarnagar 128




Sultanpur 102




Bahraich 105




Pratapgarh 90




105 in Mathura




Rae 92




Hardoi 116




103 in Kannauj




Ambedkar Nagar 93




Lakhimpur Kheri 76




Gonda 86




Amroha 69




Maharajganj 85




Baghpat 100




Bareilly 73




Ballia 58




Etawah 88




Fatehpur 69




Mainpuri 84




Kaushambi 50




Pilibhit 53




Shamli 51




Mau 62




Jalaun 60




Balrampur 47




Bhadohi 74




Jhansi 54




Etah 51




Sitapur 44




Badaun 45




Chitrakoot 64




Farrukhabad 54,




54 Corona positive in Unnao.




Auraiya 49




Mirzapur 38




Hathras 42




Shravasti 46




Shahjahanpur 48




Kushinagar 54




Chandauli 30




Banda 27




Kanpur Country 33




24 in Kasganj




Mahoba 19




Sonbhadra 14




Hamirpur 12




3 Corona positive in Lalitpur

Cases out in last 24 hours

In the last 24 hours, 59 new cases have been found in Noida, 41 in Ghaziabad, 28 in Bulandshahar, 25 in Kanpur, 21 in Meerut, 19 in Hapur, 16 in Agra and Lucknow.

Two new cases in Prayagraj

Two new cases of corona in Prayagraj district were found on Monday.
The number of patients in the district has now increased to 129.
There are 43 active cases.
At the same time, 80 patients have been discharged after the investigation report came negative.
So far four patients have died from Corona in the district.
On Monday, the investigation report of 58 persons was negative. 268 samples of Corona suspects have been sent to the lab for investigation.
Two new cases in
Varanasi In
Varanasi, two new cases
of Corona have been found on Monday.
A 52-year-old woman from Sonarpura has turned corona positive and a 52-year-old Lucknow resident has turned out to be corona positive.
So far 243 cases of corona have been reported in Varanasi.
At the same time, the number of active cases is 85.

25 new corona cases found in Uttarakhand, most migrants returned from Maharashtra
Suicide by strangulation of ST carrier due to economic hardship; Pusad Reservoir…
Yavatmal: A driver committed suicide by hanging himself in the toilet of ST Depot in Pusad. Ashok Pundalikrao Doiphode (51) Ra. The name of the deceased is Parvatinagar, Pusad. The incident came to light on Thursday night.
Ashok Doiphode, who works as a transporter at the Pusad depot, has been in financial straits for the past few days. It was discovered that he committed suicide by hanging due to depression in financial difficulties. ST workers have been on strike for the last five or six months. As a result, he was discouraged from going to work due to financial difficulties, his colleagues said. He is survived by his wife, two sons and a daughter. Pusad city police sent the body to the sub-district hospital for autopsy.
lawyers boycott work in amravati demand action against police…
Amravati: The District Defenders Association has gone on indefinite strike to protest against the beating of a lawyer by Gadgenegar police on trumped up charges. The strike will continue until action is taken against Inspector Asaram Chormale. Members have taken action.
Court proceedings were affected by the closing of the lawyers on Thursday. President of the Association of Defenders of the District Adv. Shoaib Khan along with other officers and members met with Police Commissioner Dr. Aarti Singh submitted a statement demanding action against the guilty officer. As long as no action is taken against Police Inspector Asaram Chormale, the indefinite strike of the District Defenders Association will continue. Between 500 and 600 lawyers have joined the strike, which has had a great impact on work, with no case being heard in court today. Adv. Gadgenegar police filed bogus charges against Ankush Tagade. They were severely beaten. He was handcuffed and put on trial after being treated as a notorious defendant. All of this is unfair. Adv. "We want the charges against Tagade to be dropped and action to be taken against Inspector Chormale," said Shoaib Khan, president of the Bar Association. If no action is taken, there will be a Maharashtra-wide strike, he added.
Chandrakant Patil says: "…then the state BJP will win the third seat in the Rajya Sabha.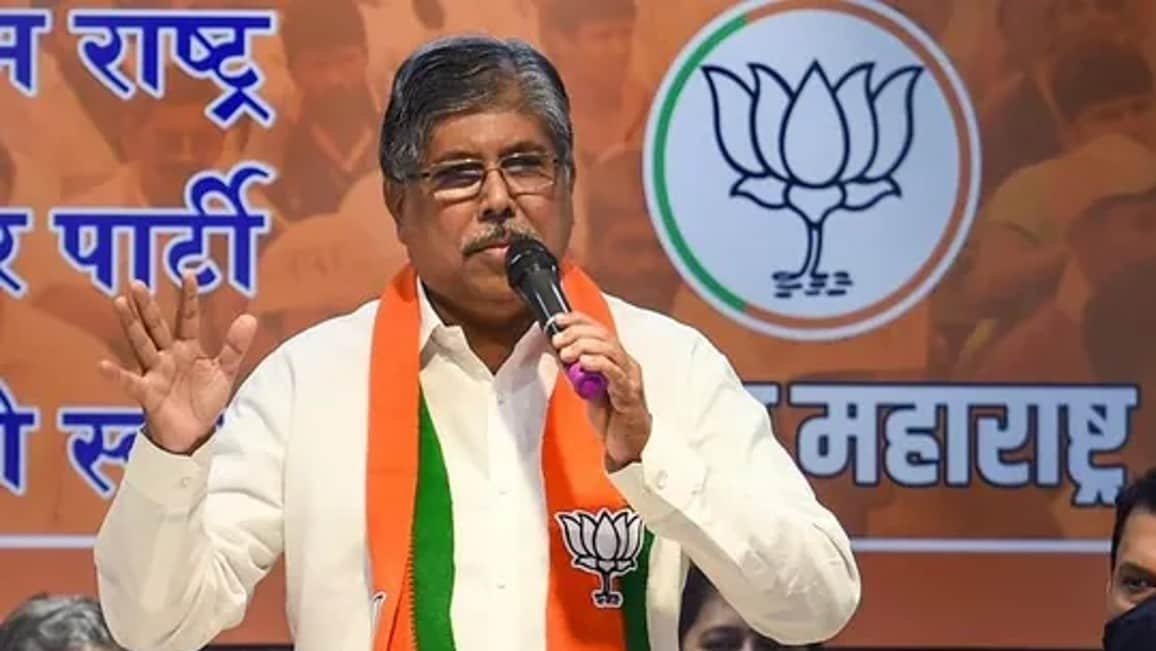 State BJP Chairman Chandrakant Patil, while speaking to reporters at the state office in Mumbai on Thursday, expressed confidence that the state BJP will compete and win the third seat in the Rajya Sabha if the central leadership of the Bharatiya Janata Party gives the order.
"Considering the strength of the BJP in the Assembly, two party candidates are easily elected in the Rajya Sabha elections. Other than that, BJP can win the third seat thanks to the additional votes. As the party's central leadership is making a decision regarding this election, further action will be taken as per your instructions," Patil clarified. Patil made this statement when questioned by a reporter about the fact that a Shiv Sena candidate may be elected in the Rajya Sabha elections and another candidate is running. for the sixth seat.
"It is a question of what Shiv Sena should do in this election. However, it should be noted that in Rajya Sabha elections, due to the priority voting system, sometimes the original candidate loses in an attempt to contest two candidates. Patil said.
Asked about the ED raid on the residence of Shiv Sena leader and Transport Minister Anil Parab, Patil said: "The Central Investigation Agency is working independently within the framework of the Constitution. We are not going to comment. about that," she replied.
Seeing that no action was being taken against then Home Minister Anil Deshmukh, Jayashree Patil went to the High Court. It should not be forgotten that based on his request, the High Court ordered an investigation of the CBI and action was taken. The court door is open to all. If Shiv Sena feels bad about the action taken by the central authorities, they should seek redress in court," said Chandrakant Patil.
"We spoke in a rural way about NCP MP Supriya Sule, expressing her outrage that the OBC government is not taking back the OBC's political reserve by completing the triple test. The OBCs who expressed this sattvic anger out of love for society were happy about it. There's no point in disrespecting Supriya Sule or any woman. We shouldn't make a fuss about the opinion we've expressed," Chandrakant Patil said while speaking about the criticisms made of yesterday's statement.