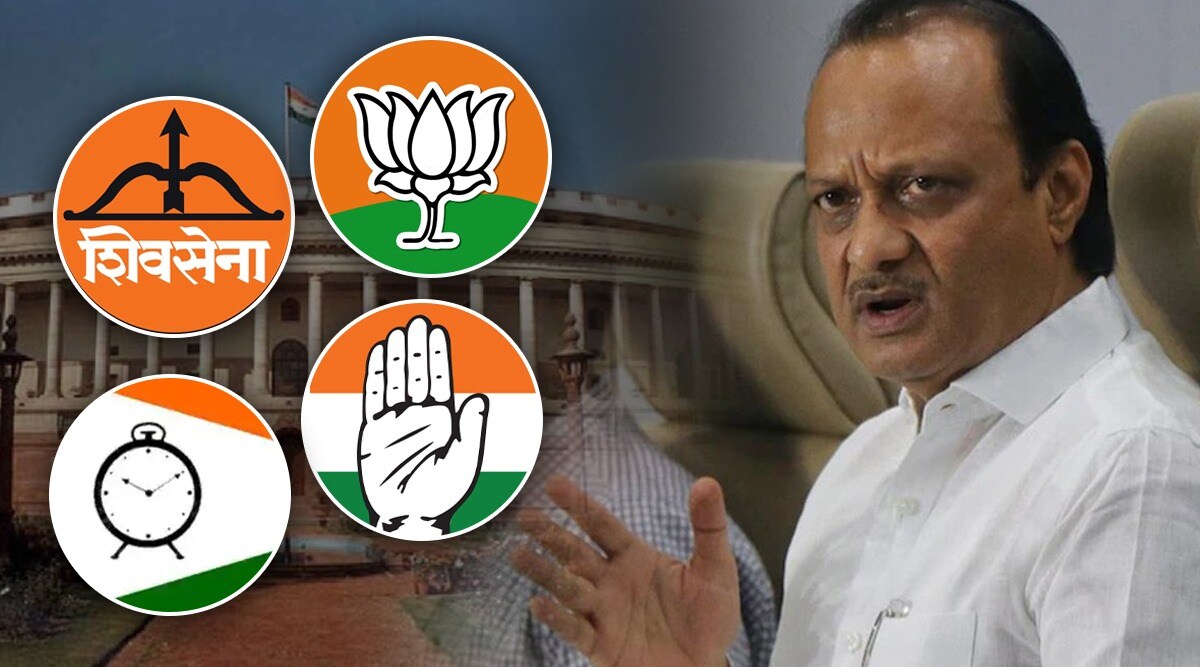 The issue of the Rajya Sabha elections, which has been under discussion for the past few days due to the candidacy of Sambhaji Raje Chhatrapati, has become a hot topic in political circles. The amount of MLA going to Rajya Sabha will be decided based on the amount of MLA from which party. Depending on the strength of the MLAs, the number of members of each party can be decided in the Rajya Sabha. Notably, independent MLAs will cast their votes, except for those parties' MLAs, depending on which party's additional member will be elected to the Rajya Sabha. NCP leader Ajit Pawar has made a presentation on all these figures at a press conference held today.
The 6-member term of the Rajya Sabha ends every two years. Instead, a new member or the same members may be re-elected. However, for this the number of votes of the MLAs of that party is taken into consideration. According to this, the votes of 42 MLA of the assembly are required to be elected as MPs in Rajya Sabha. Ajit Pawar presented the arithmetic mode based on this mathematics at a press conference.
Ajit Pawar introduces Arithmetic Mode!
"Congress is contesting one seat, Shiv Sena two seats and NCP one seat. Two BJP seats are easily elected. BJP and Shiv Sena have some votes for the third seat. Last time Shiv Sena had raised their vote in favor NCP candidate Faujia Khan at the request of Sharad Pawar. Sharad Pawar had told Shiv Sena that we will support his candidate in the upcoming elections. Accordingly, we will have the support of the candidate who will be put forward by Shiv Sena," he said. Ajit Pawar In the hands of the BJP, two members will be elected and will add 27-28 votes by becoming independent again Shiv Sena will also have some additional votes, Ajit Pawar said.
Ajit Pawar's reaction after the ED raid on Anil Parba's house!
Elections will be held with additional votes
Meanwhile, Ajit Pawar has hinted that elections will take place despite calculations by Congress-NCP one each, Shiv Sena two and BJP two. "I guess the election will not be without controversy. There will be an election. Voting is done by showing the official party voters. Yesterday I learned that independents have no right to stand. When something like this happened in Gujarat, that vote was declared invalid. So, if the independents had done the job of showing party allies, then the election would have gone unchallenged. But now the whole game is on the independents," said Ajit Pawar.
The chances of being undisputed decreased; Will BJP use Sambhaji Raje?
What about Sambhaji Raje's candidacy?
Meanwhile, the candidacy of Sambhaji Raje Chhatrapati has been the subject of heated debate in recent days. Ajit Pawar also played a role in this. Sambhaji Raje spoke with Sharad Pawar and Uddhav Thackeray. He also spoke with Devendra Fadnavis. I have no way of knowing what they talked about. Shiv Sena has been saying from the beginning that if we get our party's ticket, we are ready to be candidates. Everyone has that right," said Ajit Pawar.