More Than 700 Americans Rescued From Albania – WASHINGTON (AP)
WASHINGTON (AP) — More than 700 Americans have been evacuated from embattled Albania, completing the rescue of all U.S. citizens who wanted to leave and were able to make their way to the capital city of Tirana, the State Department said Saturday.
The U.S. rescue operation is now focused on bringing out non-Americans on a space-available basis. A total of 319 people were evacuated on Saturday.
Spokesman Nicholas Burns described the situation in Tirana as quieter, with police returning to their jobs and an overnight curfew observed for the most part.
Albanian policemen carry the body of a slain comrade through the streets of Durres
The European country has plagued by weeks of violence sparked by the collapse of pyramid investment schemes in which nearly every Albanian family lost money.
The United States is willing to consider a proposal by European envoy Franz Vranitzky for a "stabilization force," but a senior U.S. official said it was not clear what the former Austrian chancellor had in mind and whether it was a military intervention.
The official, speaking on condition of anonymity, said it would be very difficult to intervene in Albania both because of the chaos and the weakness of the national government.
The United States was not demanding the resignation of Albanian President Sali Berisha "but we think his credibility is quite low," the official said.
"We have not made any kind of decision to use force to go in or to say we are going to occupy the country," he said. "That doesn't make sense."
The Albanian government asked for an international force, saying it was unable to restore order on its own, according to Vranitzky, whose efforts the United States backs in general.
The Italian Foreign Ministry said Albania's Premier Bashkim Fino asked for a force of "thousands of men."
In Apeldourn, the Netherlands, the European Union splintered over the proposal.
Meanwhile, President Clinton on Saturday formally notified House Speaker Newt Gingrich and Senate Republican Leader Trent Lott by letter of the use of U.S. military forces in the evacuation effort.
Clinton said that while there was no evidence that Americans were being directly targeted, "the disorder and violence … subjected American citizens and property to risks ranging from criminal acts to random violence."
He said although the U.S. forces were equipped for combat, they were there only to protect U.S. citizens and property, including the U.S. Embassy.
Approximately 2,000 Marines stationed off the Albanian coast and as many sailors were part of a Marine Expeditionary Unit conducting the evacuation.
Nearly 170 Marines were sent into the U.S. Embassy in Tirana and a compound where diplomats live.
"Tai… how am I going to live without you", said the younger sister when she saw her hanged on the gallows…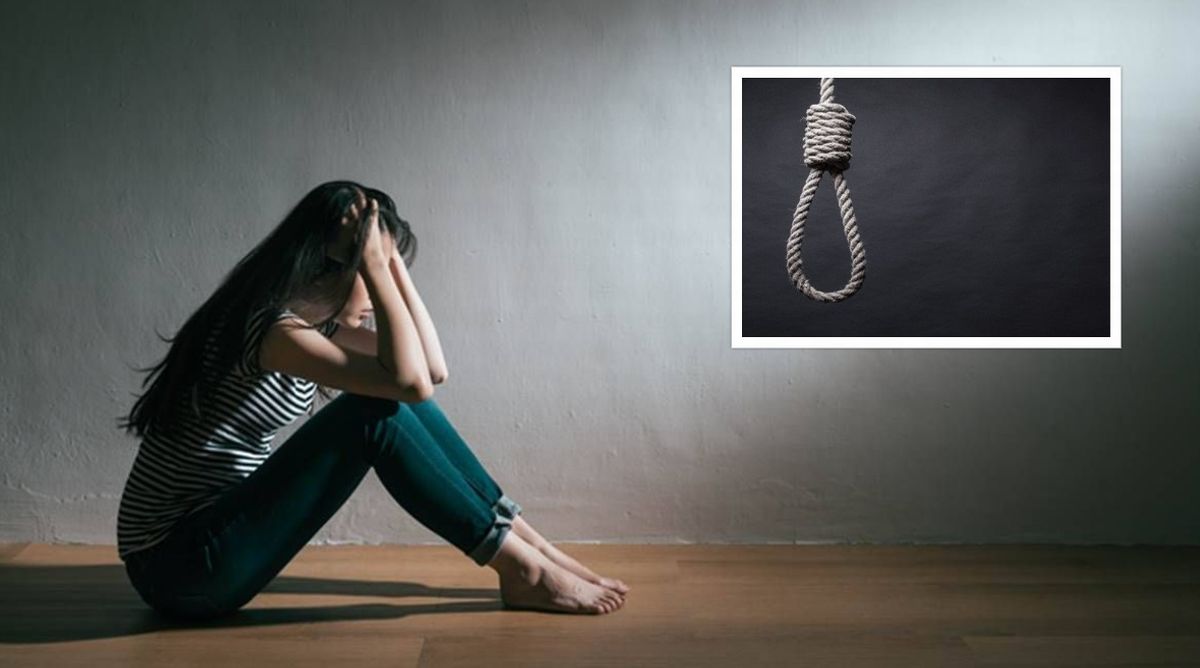 The eldest daughter committed suicide by hanging herself as she was fed up with her parents' constant fights at home. Seeing her sister hanged on the gallows, her younger sister also tried to commit suicide by consuming poison by writing a suicide note saying, "Tai, how can I live without you? I also want to go with you." She was rushed to a private hospital where she was pronounced dead at the scene. The incident took place in the Gorewada area. Witness Amritlal Tiwari (16, resident of Madhavnagar) is the name of the girl who committed suicide. Sakshi Tiwari (15) is the name of the girl who is undergoing treatment at the hospital.
According to the police, Amritlal Tiwari is associated with RKM and works at the train station. He is survived by his wife, his daughters Sakshi, Shivangi and his son Amit (11). Amritlal was always arguing with his wife about his wife's property. He is addicted to alcohol. Husbands and wives often fight over alcohol and money. As a result, the atmosphere in the house was polluted.
Sakshi, who is 11 years old, and Shivangi, who is 9 years old, were fed up with their father's nature. So he often thought about committing suicide. The two began to spend the day explaining to each other. The witness decided to commit suicide on his own as the parents had been arguing for two days. The witness committed suicide by hanging himself in the bedroom at 11 am on Sunday. Shivangi, who had gone to bathe, came out and saw his sister hanging from him. So he immediately took the pen notebook. In it he wrote that he was bored by the fight between his parents. Also, Tai, I'm going with you too.
Mankapur Police immediately rushed to the scene and took Shivangi to hospital while the witness's body was transferred to Mayo Hospital. Mankapur police recorded one accidental death in the case.
Maharashtra News Live – All important events of the day in one click, knowing…
Maharashtra News Live Updates, May 23: Along with the central government, the Mahavikas Aghadi government of the state also provided relief to the citizens by cutting the fuel tax on Sunday. The state government has reduced the value added tax on gasoline by Rs 2.08 paise and the tax on diesel by Rs 1.44 paise. Although Chhatrapati Sambhaji Raje from Kolhapur has made it a condition to join Shiv Sena for Rajya Sabha candidacy, Sambhaji Raje is not in favor of joining Shiv Sena. He has said that the support must be given as a great development front.
Meanwhile, the daily number of patients in the state exceeded 300 in the last week. As a result, the number of patients undergoing treatment has increased to 1,800. The number of victims has also risen to about 1.5 percent.
Many such important developments are taking place in states, countries, internationally as well as in other areas. Now you can read all these events in one place.
Latest Maharashtra News Updates: All updates at state, national and international level!
Many important developments are taking place in the state, in the country, internationally, and in other areas. Now you can read all these events in one place.
Nilesh on Sharad Pawar's statement – All you need to know about it..
Nationalist Congress Party (NCP) Chairman Sharad Pawar told reporters on Saturday (May 21) that Shiv Sena's candidate will be voted for the sixth seat in the Rajya Sabha elections. Additional votes will be awarded to the candidate declared by Shiv Sena. Pawar clarified that whether that candidate is Sambhaji Raje Chhatrapati or anyone else, the NCP will vote for him. However, after Pawar's statement, now BJP Secretary of State and former MP Nilesh Rane has focused on the NCP chairman.
Definitely read >> "The party that ridiculed the silent front as a silent front, you have…"; Nilesh Rane's advice to Sambhaji Raje regarding Shiv Sena entry
"Whether it's Sambhaji Raje or someone else"
Shiv Sena has announced that it will contest for two of the six seats in the Rajya Sabha. Sanjay Raut's candidacy for a seat is being considered for sure. As the trial for the second seat takes place, Sambhaji Raje has appealed to all political parties, including Shiv Sena, to support him. In the same way, Sambhaji Raje will be voted as an independent. While answering this question to Shiv Sena, Pawar made a statement saying: Nilesh Rane criticized Pawar for this statement.
Addressed to Pawar
While taking aim at Sharad Pawar, Nitesh said that Pawar never keeps his word. "It had to happen… Pawar Saheb and the word cannot be obeyed. How come Pawar Saheb has not changed his role? If Raje goes with Shiv Sena, then Sanjay (Raut) is in the second seat. Previously, he was reported that Sharad Pawar had said that the NCP was in favor of supporting Sambhaji Raje. Nitesh Rane has made this statement against the same background.
Shiv Sena denies entry
Although Chhatrapati Sambhaji Raje from Kolhapur has made it a condition to join Shiv Sena for Rajya Sabha candidacy, Sambhaji Raje is not in favor of joining Shiv Sena. He has said that the support must be given as a great development front.
How was the dialogue between Shiv Sena and Sambhaji Raje?
Sambhaji Raje from Kolhapur, who has declared running in the Rajya Sabha elections as an independent, is due to join the Shiv Sena on Monday. Shiv Sena will give the Rajya Sabha nomination, said Shiv Sena MP Sanjay Raut. Chief Minister Uddhav Thackeray's message was delivered to Sambhaji Raje. A Shiv Sena minister also met with Sambhaji Raje. Sambhaji Raje is not ready to join Shiv Sena. On the other hand, he has given a proposal to Shiv Sena and NCP to give additional votes of Mahavikas Aghadi.
What is Sambhaji Raje's problem?
Shiv Sena has announced that it will contest for two of the six seats in the Rajya Sabha. Sanjay Raut's candidacy for a seat is considered secure. Sambhaji Raje was appointed as a nominated member of the Rajya Sabha six years ago on behalf of BJP. Even then, Sambhaji Raje served as MP for six years as an independent. He too this time is preparing to stand for election as an independent. But it's impossible to match the math of victory if the independents fight. Although BJP has an additional 22 votes, it will be challenged for an additional 20 votes.
What exactly did Pawar say about voting?
A candidate from the NCP can easily be elected for the Rajya Sabha elections. The extra votes we have will be given to the Shiv Sena candidate, the floor was given to Chief Minister Uddhav Thackeray during the last election, said Sharad Pawar.
Help provided by Shiv Sena
"In the elections two years ago, our only candidate could have been elected. Since I was the second candidate at the time, we asked for the seat. So Faujia Khan and I became parliamentarians. The Shiv Sena had demanded that we get one more seat next time," said Pawar.
The sixth candidate can win
"As per Shiv Sena's demand, now after one of our candidates wins, additional votes will be given to Shiv Sena's candidate. The sixth candidate can win on the strength of NCP and Shiv Sena votes," Pawar said.