Jordan's King Hussein Visits Parents of Slain Israeli Girls – BET SHEMESH, Israel
ordan's King Hussein brought condolences and a prayer for peace to the grieving parents of slain 12-year-old Adi Malka on Sunday but nothing could bring the Israeli girl back.
The monarch paid condolences at seven houses, kneeling to grasp the hands of Israeli families who sat on the floor in mourning tradition for their daughters slaughtered by a Jordanian soldier in a border shooting last week.
In the sleepy town of Bet Shemesh, an interpreter translated for the king the sign language of deaf-and-mute parents Aliya and Shimon Malka.
Associated Press
Israeli school girls embrace as they comfort one another while siting at a candle light memorial set up in the school's main corridor
"It's so difficult for me. I don't have any power. I want my daughter back," said Adi's mother Aliya, who fainted after the king entered the home with Israeli leader Benjamin Netanyahu.
"We have peace but I don't have my daughter," she said.
The monarch, wearing a red Arab keffiyeh headdress, pressed closer to the mother.
"If there is anything left in life it will be spent to ensure that all the children enjoy the kind of peace and security that we never had in our times," the king said.
Outside, hundreds of police and undercover security men clutched automatic rifles on street corners and rooftops.
The king landed in Israel earlier on Sunday after expressing shame and shock at the massacre of the schoolgirls at a beauty spot on Jordanian soil leased to Israeli farmers under a 1994 peace deal.
The girls were on a field trip to the area, known as the "Island of Peace."
A sea of black umbrellas moved along the street in Bet Shemesh as the king and his entourage arrived in pouring rain. Grief-stricken relatives offered him a traditionally biblical welcoming platter of bread and salt.
"The memory of your daughter will live with me forever. I hope her memory will give you strength," the king told the parents of Sivan Fatihi, who was 13 when she was killed.
"Your loss is my loss, my personal loss," he said.
Sivan's parents showed the king pictures of their daughter. One relative greeted him in Arabic.
"The peace with Jordan should be the best hope," said Yisrael Fatihi, the father. "I am sure Your Majesty will fight those fanatic extremists."
The attack came after relations between Israel and Jordan hit the lowest point since the 1994 peace deal over Netanyahu's plans to build a Jewish settlement in Arab East Jerusalem.
The two sides exchanged harsh letters last week over the settlement plans. Some Israelis said the king's letter provided the gunman with the impetus for the attack.
The king has appointed a veteran security official to head investigations into the soldier's motives. Jordanian officials have said the soldier, army driver Sergeant Ahmed Mousa Mustafa al-Daqamsa, acted alone.
Meanwhile, Israel vowed Sunday to break ground on the Jewish settlement despite the king's visit and police warnings the project threatened to spark Palestinian violence.
Israel's Justice Minister Tzachi Hanegbi raised tensions further, warning Palestinian leader Yasser Arafat he faced possible expulsion from the self-ruled Gaza Strip should he launch a wave of unrest.
Israel's Deputy Housing Minister Meir Porush said he hoped work on the 6,500 houses for Jews would begin on Monday morning. "The government's decision stands and will be executed," Foreign Minister David Levy told army radio.
On Saturday, Arafat appealed for international help at a Gaza conference. On Sunday his adviser Nabil Abu Rdainah told Reuters: "Israel has created this crisis and Israel alone will be responsible for the consequences."
Israel's police chief Assaf Hefetz added his own warning on Sunday, saying police shared the fears and assessments of other Israeli security forces about the prospect of violence."Construction there could heat up the situation and lead to a deterioration in relations," Hefetz said on Israel Radio.
Brigadier-General Yitzhak Eitan, the commander of Israel's Gaza forces, acknowledged tensions between his forces and the Palestinian policemen with whom the Israelis conduct joint patrols in the strip.
Netanyahu sparked an outburst of violence last September when he punched open a new entrance to a tunnel near Islamic shrines in East Jerusalem. The bloodshed claimed the lives of 61 Palestinians and 15 Israeli soldiers.
Israel, viewing all of Jerusalem as its capital, says its peace deals with the PLO do not bar construction of the East Jerusalem settlement. Palestinians claim East Jerusalem, captured by Israel in 1967, as the capital of a future state.
As it happens Monday — the scheduled day of groundbreaking — was also the day that Arafat and Netanyahu had agreed in a January peace deal to resume talks on the future of Jerusalem and other tough "final-status" issues.
Those talks are due to end in May 1999.
"Whoever launches violence could very quickly find himself packing a suitcase and travelling back and forth on the line from Tunis to Baghdad like he (Arafat) did for many years," Hanegbi told supporters in remarks on Saturday.
Arafat set up his authority in Gaza in 1994 under a peace deal with Israel.
Hanegbi's counterpart in Arafat's Palestinian Authority, Freih Abu Medeen, cancelled a meeting with the Israeli minister following the speech. Israeli Foreign Minister David Levy said he regretted Hanegbi's remarks.
"Tai… how am I going to live without you", said the younger sister when she saw her hanged on the gallows…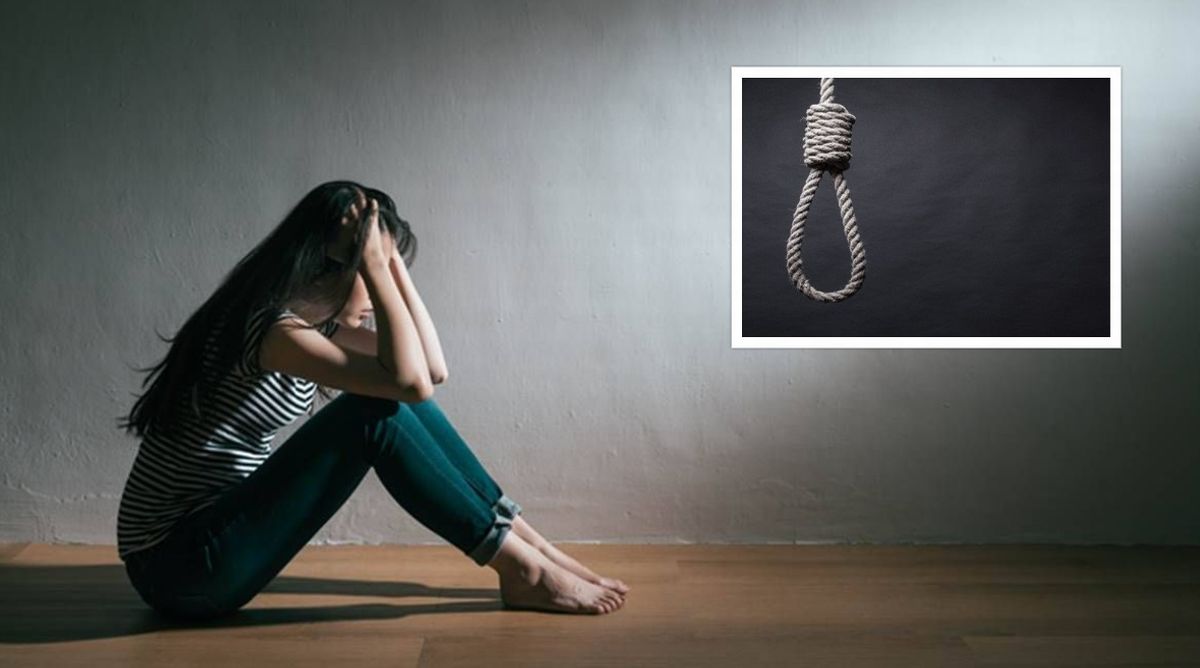 The eldest daughter committed suicide by hanging herself as she was fed up with her parents' constant fights at home. Seeing her sister hanged on the gallows, her younger sister also tried to commit suicide by consuming poison by writing a suicide note saying, "Tai, how can I live without you? I also want to go with you." She was rushed to a private hospital where she was pronounced dead at the scene. The incident took place in the Gorewada area. Witness Amritlal Tiwari (16, resident of Madhavnagar) is the name of the girl who committed suicide. Sakshi Tiwari (15) is the name of the girl who is undergoing treatment at the hospital.
According to the police, Amritlal Tiwari is associated with RKM and works at the train station. He is survived by his wife, his daughters Sakshi, Shivangi and his son Amit (11). Amritlal was always arguing with his wife about his wife's property. He is addicted to alcohol. Husbands and wives often fight over alcohol and money. As a result, the atmosphere in the house was polluted.
Sakshi, who is 11 years old, and Shivangi, who is 9 years old, were fed up with their father's nature. So he often thought about committing suicide. The two began to spend the day explaining to each other. The witness decided to commit suicide on his own as the parents had been arguing for two days. The witness committed suicide by hanging himself in the bedroom at 11 am on Sunday. Shivangi, who had gone to bathe, came out and saw his sister hanging from him. So he immediately took the pen notebook. In it he wrote that he was bored by the fight between his parents. Also, Tai, I'm going with you too.
Mankapur Police immediately rushed to the scene and took Shivangi to hospital while the witness's body was transferred to Mayo Hospital. Mankapur police recorded one accidental death in the case.
Maharashtra News Live – All important events of the day in one click, knowing…
Maharashtra News Live Updates, May 23: Along with the central government, the Mahavikas Aghadi government of the state also provided relief to the citizens by cutting the fuel tax on Sunday. The state government has reduced the value added tax on gasoline by Rs 2.08 paise and the tax on diesel by Rs 1.44 paise. Although Chhatrapati Sambhaji Raje from Kolhapur has made it a condition to join Shiv Sena for Rajya Sabha candidacy, Sambhaji Raje is not in favor of joining Shiv Sena. He has said that the support must be given as a great development front.
Meanwhile, the daily number of patients in the state exceeded 300 in the last week. As a result, the number of patients undergoing treatment has increased to 1,800. The number of victims has also risen to about 1.5 percent.
Many such important developments are taking place in states, countries, internationally as well as in other areas. Now you can read all these events in one place.
Latest Maharashtra News Updates: All updates at state, national and international level!
Many important developments are taking place in the state, in the country, internationally, and in other areas. Now you can read all these events in one place.
Nilesh on Sharad Pawar's statement – All you need to know about it..
Nationalist Congress Party (NCP) Chairman Sharad Pawar told reporters on Saturday (May 21) that Shiv Sena's candidate will be voted for the sixth seat in the Rajya Sabha elections. Additional votes will be awarded to the candidate declared by Shiv Sena. Pawar clarified that whether that candidate is Sambhaji Raje Chhatrapati or anyone else, the NCP will vote for him. However, after Pawar's statement, now BJP Secretary of State and former MP Nilesh Rane has focused on the NCP chairman.
Definitely read >> "The party that ridiculed the silent front as a silent front, you have…"; Nilesh Rane's advice to Sambhaji Raje regarding Shiv Sena entry
"Whether it's Sambhaji Raje or someone else"
Shiv Sena has announced that it will contest for two of the six seats in the Rajya Sabha. Sanjay Raut's candidacy for a seat is being considered for sure. As the trial for the second seat takes place, Sambhaji Raje has appealed to all political parties, including Shiv Sena, to support him. In the same way, Sambhaji Raje will be voted as an independent. While answering this question to Shiv Sena, Pawar made a statement saying: Nilesh Rane criticized Pawar for this statement.
Addressed to Pawar
While taking aim at Sharad Pawar, Nitesh said that Pawar never keeps his word. "It had to happen… Pawar Saheb and the word cannot be obeyed. How come Pawar Saheb has not changed his role? If Raje goes with Shiv Sena, then Sanjay (Raut) is in the second seat. Previously, he was reported that Sharad Pawar had said that the NCP was in favor of supporting Sambhaji Raje. Nitesh Rane has made this statement against the same background.
Shiv Sena denies entry
Although Chhatrapati Sambhaji Raje from Kolhapur has made it a condition to join Shiv Sena for Rajya Sabha candidacy, Sambhaji Raje is not in favor of joining Shiv Sena. He has said that the support must be given as a great development front.
How was the dialogue between Shiv Sena and Sambhaji Raje?
Sambhaji Raje from Kolhapur, who has declared running in the Rajya Sabha elections as an independent, is due to join the Shiv Sena on Monday. Shiv Sena will give the Rajya Sabha nomination, said Shiv Sena MP Sanjay Raut. Chief Minister Uddhav Thackeray's message was delivered to Sambhaji Raje. A Shiv Sena minister also met with Sambhaji Raje. Sambhaji Raje is not ready to join Shiv Sena. On the other hand, he has given a proposal to Shiv Sena and NCP to give additional votes of Mahavikas Aghadi.
What is Sambhaji Raje's problem?
Shiv Sena has announced that it will contest for two of the six seats in the Rajya Sabha. Sanjay Raut's candidacy for a seat is considered secure. Sambhaji Raje was appointed as a nominated member of the Rajya Sabha six years ago on behalf of BJP. Even then, Sambhaji Raje served as MP for six years as an independent. He too this time is preparing to stand for election as an independent. But it's impossible to match the math of victory if the independents fight. Although BJP has an additional 22 votes, it will be challenged for an additional 20 votes.
What exactly did Pawar say about voting?
A candidate from the NCP can easily be elected for the Rajya Sabha elections. The extra votes we have will be given to the Shiv Sena candidate, the floor was given to Chief Minister Uddhav Thackeray during the last election, said Sharad Pawar.
Help provided by Shiv Sena
"In the elections two years ago, our only candidate could have been elected. Since I was the second candidate at the time, we asked for the seat. So Faujia Khan and I became parliamentarians. The Shiv Sena had demanded that we get one more seat next time," said Pawar.
The sixth candidate can win
"As per Shiv Sena's demand, now after one of our candidates wins, additional votes will be given to Shiv Sena's candidate. The sixth candidate can win on the strength of NCP and Shiv Sena votes," Pawar said.