Insurance / Companies will bring standard health policy 'Arogya Sanjeevani' from April 1, to cover basic health needs
The Insurance Regulatory and Development Authority of India (IRDA) on Thursday issued a guideline for Standard Individual Health Insurance.
Under this, general and health insurance companies have been asked to compulsorily offer a product with a maximum of Rs 5 lakh and a minimum of Rs 1 lakh for basic health needs.
All companies have been asked to name this product as 'Arogya Sanjeevani Policy'.
However, after this the company will be able to add its name.
These products will be released from 1 April 2020.

Due to more policy in the market, there is difficulty in choosing
According to IRDA, due to more policy in the market, the customer has to face difficulty in choosing the insurance policy.

It was therefore decided to direct the general and health insurance companies to bring a standard policy.

The standard product will include some fixed covers.

Companies will be able to determine the price of the product based on what they offer from certain facilities.

Standard products will be offered on an indemnity basis and the policy will be for one year.
these features
This policy covers hospitalization expenses, other expenses like cataracts with lower limits, dental treatment, plastic surgery required due to illness or accident, all types of daycare treatment, ambulance expenses (maximum Rs 2,000 per hospitalization) Huh.

The expenses of hospitalization for treatment under AYUSH, expenses up to 30 days before hospitalization and expenses up to 60 days after discharge from the hospital will also be covered.

Irda stated that the sum insured (excluding bonus) will be increased by 5 percent for each claim free policy year.

There will be conditions with it.

The policy will be renewed without break.

No products are permitted in this product.

The plan will

also be offered on a

family floater basis

.

It will not be combined with critical illness cover or benefit based cover.

IRDA has fixed a minimum limit of 18 years and maximum 65 years for taking the policy.

The policy will be renewed throughout its life.

Portability related rules will apply to this policy.

Its premium will be fixed at All India level.

This policy can be launched without any approval with some conditions.
What is a family floater plan?
In the floater plan, you can take your family i.e. spouse, child, parents as well as in-laws in the form of extended family cover.
Many companies also cover pre-existing parental illness in the floater plan.
However, you will have to pay a higher premium for this.
In total, you can cover 15 family members in a floater plan.
With this, you do not have to insure family members separately, this will also save money.
"If the government parties do not want to sit in the street, then";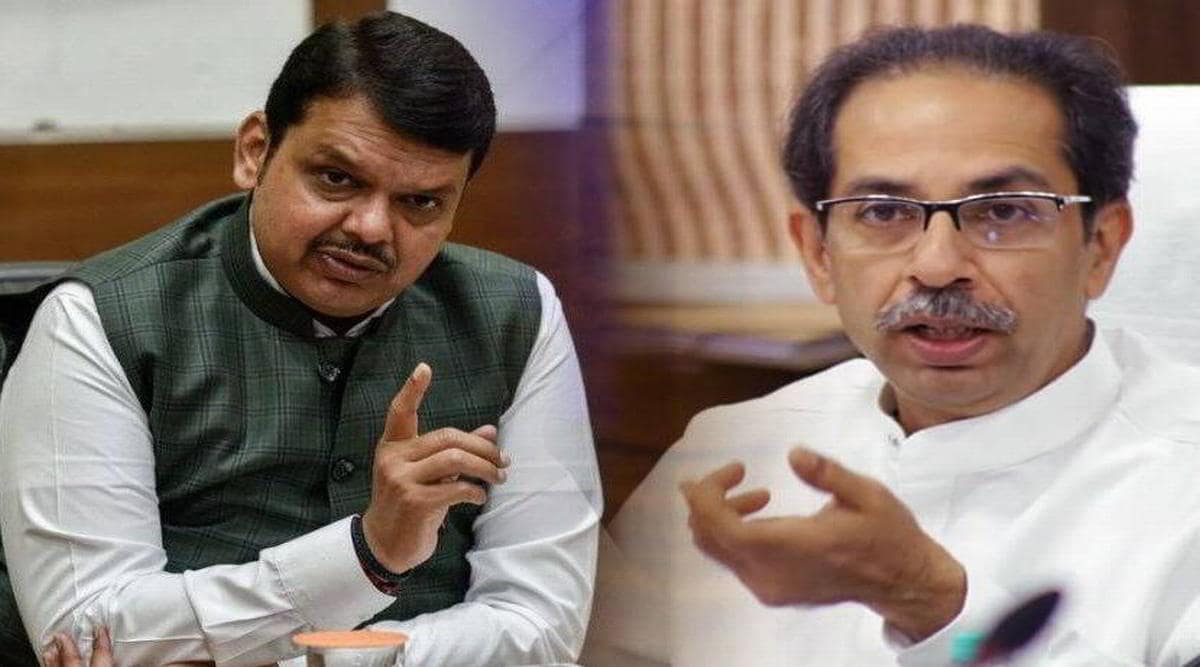 The central government has decided to reduce excise taxes on gasoline and diesel in the wake of the increased policy. On Saturday, Union Finance Minister Nirmala Sitharaman tweeted about it. "We are reducing the central excise duty by Rs 8 per liter on petrol and Rs 6 per liter on diesel. This will reduce petrol by Rs 9.5 per litre, and diesel by Rs 7 per litre, Sitharaman said. After this, the leader of The Devendra opposition has attacked the Thackeray government following this decision.
Many thanks to Prime Minister Narendra Modi and Union Finance Minister Nirmala Sitharaman for the decision to reduce the central tax on petrol and diesel by Rs 8 and Rs 6 per litre, respectively! For this, the central government will bear a charge of Rs 1 lakh crore every year. Prime Minister Narendra Modi's government has also decided to give a subsidy of Rs 200 per cylinder to recipients of Pradhan Mantri Ujwala Yojana, thus a financial burden of Rs 6,100 crore will be incurred," said Devendra Fadnavis.
Prime Minister Narendra Modi has once again shown that the Modi government at the Center is the common man's government in this country. The welfare of the poor is a very important issue for them and they constantly fight for it. He has given the same answer once again from these decisions. Now, I once again request the Chief Minister and the Government of Maharashtra to take the initiative to reduce the taxes on gasoline and diesel and provide more relief to the common man. Because the rates in Maharashtra are the highest. The ruling parties do not want to sit in the streets, they want to give relief to the people," Fadnavis said.
"This government belongs to dishonest children, they are in the sea…", offensive statement from the BJP MLA! | …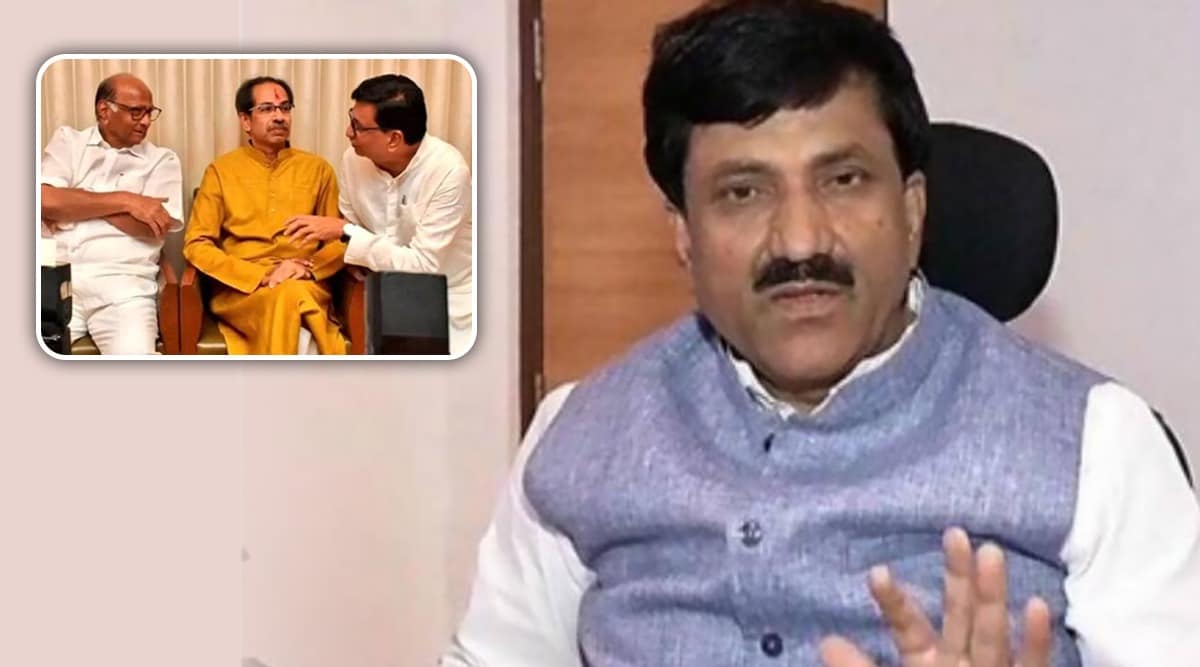 A few days ago, the Supreme Court ordered the state government to declare local body elections in the state within 15 days. Thus, while expressing a strong feeling that the OBC reserve is gone, the Opposition has targeted the Maharashtra Government. BJP has criticized the state government for killing the OBC reserve. In this regard, BJP MLA Babanrao Lonikar's tongue slipped as he spoke to citizens in the Mantha city of Jalna. He criticized the state government in offensive language. Reactions to his statement are now beginning to surface.
"Government Thieves, Lafange Ministers"
"If this information had been delivered to the Supreme Court by collecting Imperial data and conducting a triple test, an OBC reservation of one thousand percent would have been read. But this government and its ministers, liars, scoundrels, scoundrels should be drowned in the sea. These liars were constantly saying that Modi, the central government should give us the data," said Babanrao Lonikar.
"Data collected during Manmohan Singh's rule"
"Manmohan Singh was the prime minister of the country. In Delhi, Maharashtra was ruled by the Congress. The whole country was under the control of the Congress. That was when the survey was done. There were 69,000 errors in it. The Manmohan Singh government never has not released that data to any state. Congress hasn't released that data in its 50 years of existence. But the OBC ministers in the state are making the scene. They're giving speeches with scarves around their necks. They're speaking in the media." Lonikar said.
"Go to the villages and tell them…"
Speaking at the occasion, Lonikar called on those present to speak about government from town to town. "Go to the villages and tell them that this is a dishonest child. The snake is not visible in the vegetation. We have to explain to the villagers how poisonous this three-winged snake is in Maharashtra," Lonikar said.
Aurangabad was rocked by two murders; One Sided College Girl All Day…
The city of Aurangabad was shaken by the killings that took place in the morning and around noon. Two days ago, a man murdered his girlfriend and committed suicide in Aurangabad. While the incident was fresh, a 19-year-old girl was killed near the university on Saturday (May 21) out of one-sided love. The defendants in both cases have been acquitted. The deceased 19-year-old student and her killer were both from the same community, police said.
In another incident, Sabir Shah Qasim Shah (36) and Farhan Khan Nizam Khan (19, both Cuttackgate water tank residents) got into an argument at the Jinsi police station on Friday over a minor altercation. Farhan hit Sabir Shah in the stomach with a sharp object near him, seriously injuring him. Sabir Shah is receiving treatment at Ghati Hospital. However, the doctors pronounced him dead in the morning.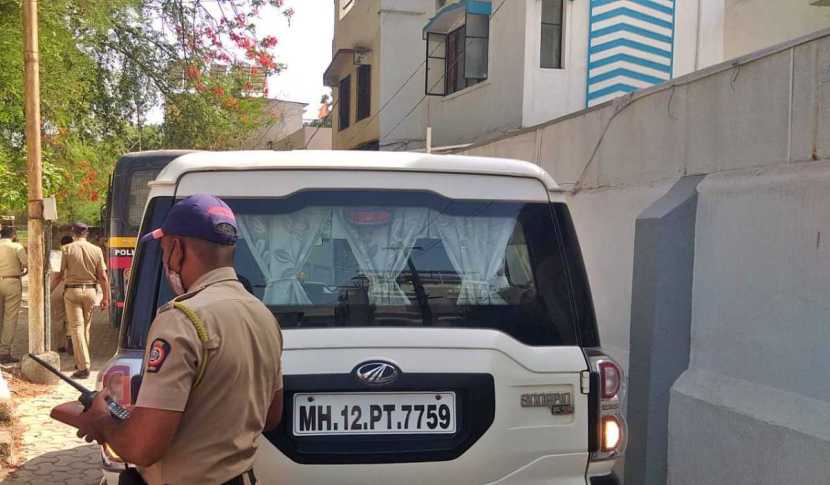 One case has been recorded in this regard, said Jinsi Police Inspector V. METRO. Kendra gave. Senior officials including API Magare from Kendra visited the site. Tangde Criminal Investigation Squad Deputy Inspector Sunil Jadhav has been dispatched to Naregaon to search for the accused. A forensic team has been called to the scene. Panchnama was also performed by Sub-Inspector Harun Sheikh's team.
Also read: Two murders at midnight in Aurangabad, murder of a woman along with a young man
Meanwhile, the defendant has a large gang that includes all minors and children up to 18 years of age. Many of them are in the business of only selling buttons at night. The police are investigating in that direction.