FBI Manager Charged With Coverup Ruby Ridge Siege
A former FBI headquarters manager was accused Tuesday of obstructing justice by destroying all traces of an internal critique.
The apparent plea bargain with E. Michael Kahoe might lead to coverup charges against some of the four other suspended FBI officials who remain under investigation for their role in shootings at the remote cabin of white separatist Randy Weaver. These include former Deputy Director Larry Potts, who supervised the case from headquarters.
A one-count felony information was filed by federal prosecutors here against Kahoe, who headed the FBI's violent crimes section at the time of the standoff. The charge carries a top penalty of 10 years in prison and a $250,000 fine.
The filing of a criminal information rather than a grand jury indictment usually means the defendant has agreed to plead guilty and cooperate with investigators. A Justice Department official, requesting anonymity, could not offer any reason for this case to depart from that practice.
No court date was set immediately.
FBI spokesman Bill Carter had no comment. Kahoe could not immediately be reached.
During the FBI's August 1992 standoff with Weaver, a bureau sniper shot and killed Weaver's wife, Vicki, and wounded Weaver and a friend, Kevin L. Harris. The FBI got involved after Weaver's son, Samuel, and a deputy U.S. marshal, William F. Degan, were killed in gunfire Aug. 21 as marshals scouted for a way to arrest the elder Weaver for failing to appear in court on gun-sale charges.
"The government needs to prosecute those who issued the rules of engagement that resulted in the death of these people," said Weaver's lawyer, Gerry Spence. "The federal government is good at diverting our attention away from the real case" and toward a coverup case.
The government charged that between January and April 1993, Kahoe destroyed a written FBI "after action critique" so that it would not be available to prosecutors when Weaver and Harris were tried on charges of killing Degan. They were later acquitted.
The Constitution requires prosecutors to give the defense any government information that might help clear defendants, in this case, Weaver and Harris.
The government charged that Kahoe not only destroyed his copies of the report but ordered an unidentified subordinate at FBI headquarters "to destroy all copies of the Ruby Ridge after action critique and to make it appear as if the Ruby Ridge after action critique never existed."
A key issue is who approved the controversial "shoot on sight" policy for snipers at the siege. Potts and the FBI's field commander at Ruby Ridge, Eugene Glenn, have disagreed under oath over whether Potts approved it. Glenn claimed Potts ordered that agents "could and should" shoot to kill any armed adult male spotted in the open, but Potts denied saying "should."
Later, FBI Director Louis Freeh — who took office a year after the shootings — concluded the FBI sniper was not following this order. But he nevertheless revised FBI weapons policies to preclude shooting except where necessary to prevent harm or injury.
Potts attorney, Dan Webb, said, "Potts never saw the after action report and had nothing to do with preparing or destroying it. Kahoe has no information harmful to Potts."
Kahoe was in charge of gathering the main FBI participants in the standoff at a headquarters review conference on Nov. 2, 1992. He ordered the preparation of a written critique based on comments at the conference, and he helped edit it, the government said.
The government said Kahoe and other FBI executives refused to give federal prosecutors copies of FBI documents about the case in early until the Justice Department ordered them to do so. But Kahoe then withheld the after action critique from the material turned over, the government charged.
Kahoe and five other top FBI officials were suspended, when the case was referred to prosecutors. By then, Kahoe was head of the FBI office in Jacksonville, Fla.
Last June, one of the suspended agents, Anthony A. Betz, was cleared and returned to duty as assistant chief of the Baltimore FBI office. During the Ruby Ridge standoff, Betz was a unit chief in the criminal investigative division at headquarters.
The others still suspended with full pay are:
–Danny O. Coulson, Potts' deputy during the siege.
–Gale Richard Evans, a violent crimes unit chief at headquarters at the time.
–George Michael "Mike" Baird, an inspector's aide on a team that conducted an internal investigation of the incident in 1993-94.
Chandrakant Patil says: "…then the state BJP will win the third seat in the Rajya Sabha.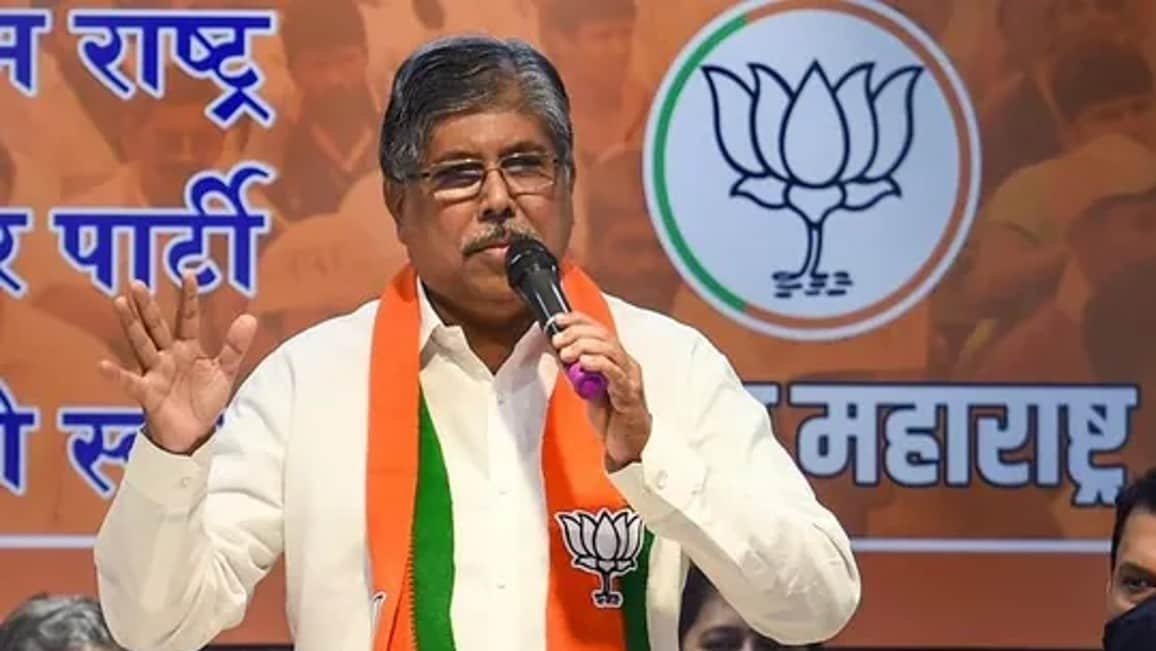 State BJP Chairman Chandrakant Patil, while speaking to reporters at the state office in Mumbai on Thursday, expressed confidence that the state BJP will compete and win the third seat in the Rajya Sabha if the central leadership of the Bharatiya Janata Party gives the order.
"Considering the strength of the BJP in the Assembly, two party candidates are easily elected in the Rajya Sabha elections. Other than that, BJP can win the third seat thanks to the additional votes. As the party's central leadership is making a decision regarding this election, further action will be taken as per your instructions," Patil clarified. Patil made this statement when questioned by a reporter about the fact that a Shiv Sena candidate may be elected in the Rajya Sabha elections and another candidate is running. for the sixth seat.
"It is a question of what Shiv Sena should do in this election. However, it should be noted that in Rajya Sabha elections, due to the priority voting system, sometimes the original candidate loses in an attempt to contest two candidates. Patil said.
Asked about the ED raid on the residence of Shiv Sena leader and Transport Minister Anil Parab, Patil said: "The Central Investigation Agency is working independently within the framework of the Constitution. We are not going to comment. about that," she replied.
Seeing that no action was being taken against then Home Minister Anil Deshmukh, Jayashree Patil went to the High Court. It should not be forgotten that based on his request, the High Court ordered an investigation of the CBI and action was taken. The court door is open to all. If Shiv Sena feels bad about the action taken by the central authorities, they should seek redress in court," said Chandrakant Patil.
"We spoke in a rural way about NCP MP Supriya Sule, expressing her outrage that the OBC government is not taking back the OBC's political reserve by completing the triple test. The OBCs who expressed this sattvic anger out of love for society were happy about it. There's no point in disrespecting Supriya Sule or any woman. We shouldn't make a fuss about the opinion we've expressed," Chandrakant Patil said while speaking about the criticisms made of yesterday's statement.
Chhatrapati Gharana of Kolhapur is not in tension – Yuvraj Kumar…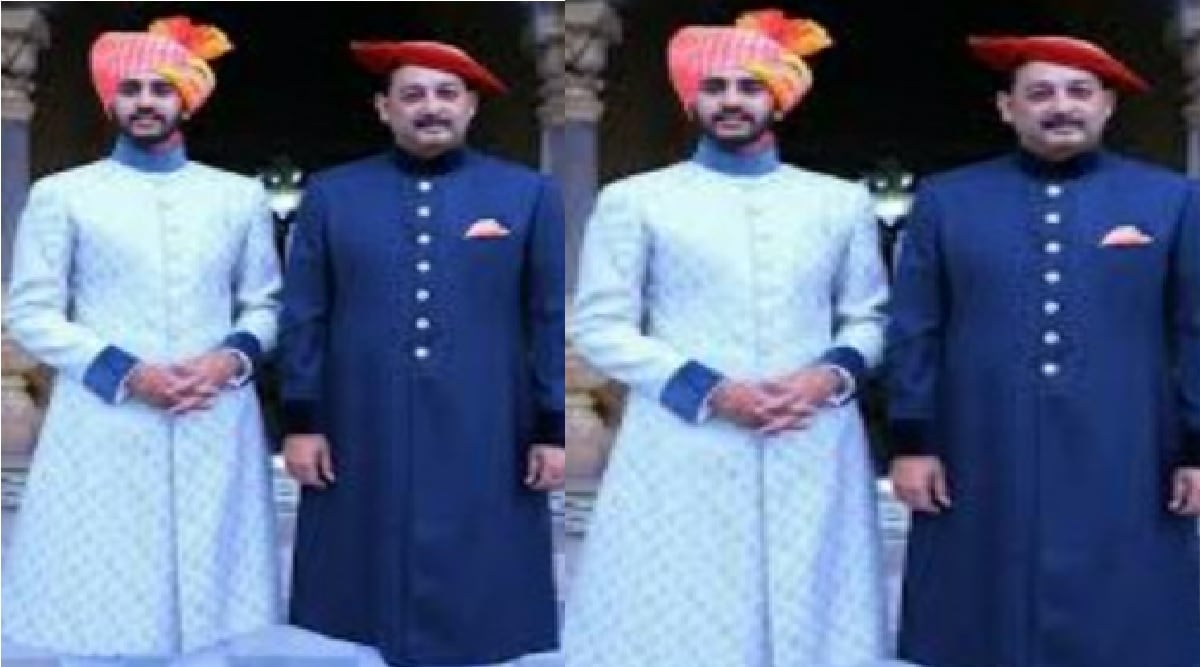 Sambhaji Raje Chhatrapati finds himself in a political dilemma after Shiv Sena announced his candidate for the sixth seat of the Rajya Sabha. All eyes are now on what role Sambhaji Raje will play in this election. Meanwhile, the Chhatrapati dynasty is not under any tension while these political developments are taking place. Yuvraj Kumar Shahaji Raje has said that if we are under stress, how can we do public works? Yuvraj Kumar Shahaji Raje had come to attend an event in Solapur on Thursday. This time he had an informal interaction with the media. He this time he made the comment above.
Read also >>> ST carrier commits suicide by strangulation due to economic difficulties; Incident at Pusad Depot Sanitation House
Asked if Chhatrapati Sambhaji Raje would get another chance in the Rajya Sabha, he said: "We are not in tension in this regard." Yesterday we were talking with my mother about what materials to buy at home. The daily life of Chhatrapati's family runs smoothly. There is no difference in our daily routine," said Yuvraj Kumar Shahaji Raje.
Also read >>> "Modi go to Masana", Deepali Syed angered by Chandrakant Patil's 'that' statement!
Speaking further, he also mentioned that there is unrest in many congregations around and that they love the Chhatrapati family. Also, it is not appropriate to have stress in life while participating in politics. It doesn't even fit. If we are not happy, we will not be able to do the work of ordinary people," said Yuvraj Kumar Shahaji Raje.
Also read >>> How do you know in advance that ED will take action? The answer was given by Kirit Somaiya himself; Saying
Meanwhile, after the Shiv Sena announced his candidate for the sixth seat of the Rajya Sabha, all eyes are on the role that Sambhaji Raje Chhatrapati will play. He has not yet assumed any role. But while all this was happening, he uploaded a photo to social networks and said that he would be committed to people. He also said through social media that he wants to create self-government in the eyes of Chhatrapati Shivaji Maharaj.
Suicide by strangulation of ST carrier due to economic hardship; Pusad Reservoir…
Yavatmal: A driver committed suicide by hanging himself in the toilet of ST Depot in Pusad. Ashok Pundalikrao Doiphode (51) Ra. The name of the deceased is Parvatinagar, Pusad. The incident came to light on Thursday night.
Ashok Doiphode, who works as a transporter at the Pusad depot, has been in financial straits for the past few days. It was discovered that he committed suicide by hanging due to depression in financial difficulties. ST workers have been on strike for the last five or six months. As a result, he was discouraged from going to work due to financial difficulties, his colleagues said. He is survived by his wife, two sons and a daughter. Pusad city police sent the body to the sub-district hospital for autopsy.