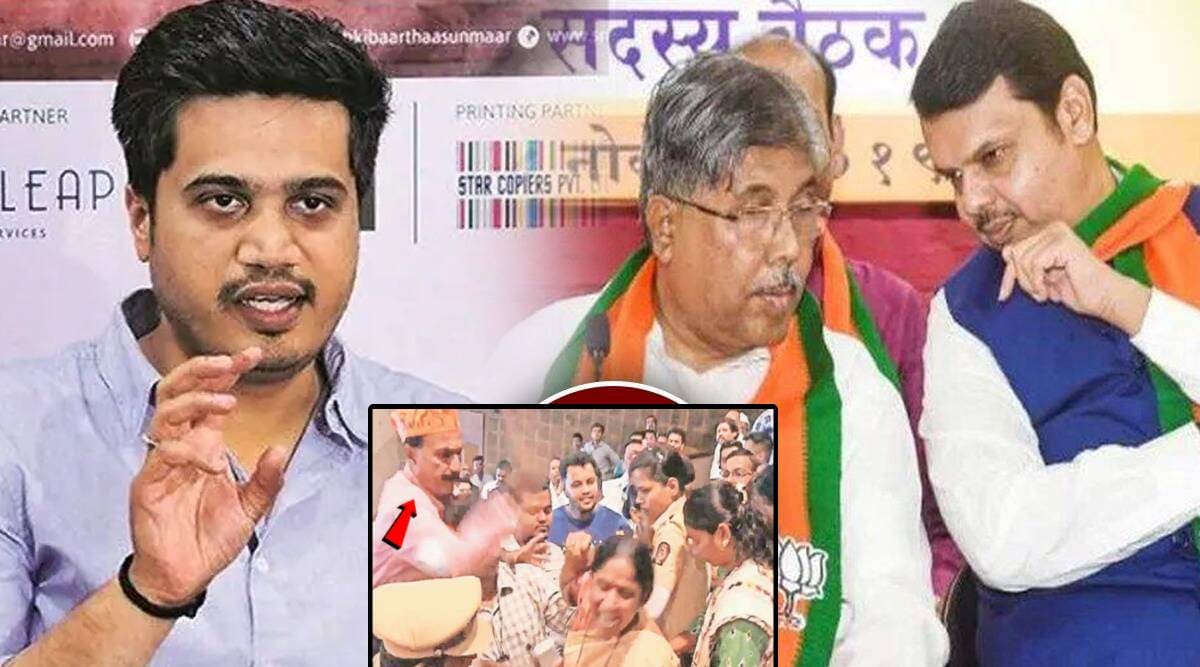 The political atmosphere in the state is heating up due to the chaos that took place at Balgandharva Rangmandir in Pune on Monday. Accusations have been leveled against both parties over NCP workers' slogans on the Smriti Irani program and BJP officials' handover to NCP leader Vaishali Nagwade. A case has been registered against the BJP worker in this regard. Now, on this issue, NCP MLA Rohit Pawar has targeted the BJP by appealing to Assembly Leader of the Opposition Devendra Fadnavis and BJP State Chairman Chandrakant Patil.
What exactly happened in Pune?
The event, which featured Smriti Irani as the main guest, was interrupted on Monday. Congress and NCP workers raised black flags and staged protests. During the show, the NCP women activists started shouting slogans and there was an unprecedented commotion in the room. In this, the NCP claimed that the NCP women were beaten by the BJP workers. A complaint was also filed on the matter. Taking note of this allegation, the Deccan Police have registered a case of assault and abuse against three BJP workers namely Bhasmaraj Tikone (resident of Kasba Peth), Pramod Kondhare (resident of Natu Bagh) and Mayur Gandhi (Friday Peth ).
Rohit Pawar's goal
Meanwhile, MLA Rohit Pawar has targeted BJP over this issue. "It is highly reprehensible that a female BJP worker is beaten by male BJP workers for trying to make a statement in memory of Smriti Tai, who once took to the streets to protest against inflation while getting a gas cylinder for 350 rupees." . Rohit Pawar tweeted.
Confusion in the program of Smriti Irani; Congress-NCP protests
"The level of politics is gone, at least now"
Rohit Pawar also said in his tweet that "BJP has already destroyed the level of politics, now at least the culture of Maharashtra should not be destroyed and this beating case should be thoroughly investigated and strict action should be taken against the culprits."
In his tweet, Rohit Pawar also took aim at Devendra Fadnavis and Chandrakant Patil. "Chandrakant Patil and Devendra Fadnavis, they are great leaders. At least we hoped that our workers would understand and cover up. But if you are trying to support that trend, it is unfortunate and will never suit the culture of Maharashtra," Rohit Pawar said in a tweet. .