Bulgarian Opposition Warn Protests May Get Worse – Ivan Kostov
SOFIA — Bulgarian opposition leader Ivan Kostov warned on Tuesday passions were running high after 30 days of nationwide demonstrations and mass protests could easily get out of control.
He said tension had risen noticeably overnight after the Socialists unveiled a new cabinet on Monday in defiance of demands for an election. Protesters kept up road and railway barricades through the night despite sub-zero temperatures.
"It would be quite easy for the demands of the protesters to spill out of the political frame," Kostov told Reuters.
"The main task of the opposition is to channel the demands of the protesters into the political framework."
Kostov, leader of the main opposition United Democratic Forces (UDF) which has 69 seats in the 240-seat parliament, said his coalition had appealed to protesters and police to avoid violence, and had the sympathy of the security forces.
"They understand the protests are justified and the protesters are also defending their rights," said the 47-year-old economist. "They agree the people in the street have a right to be there."
Security forces used clubs to clear the square outside parliament on the night of January 10 after a 10-hour opposition siege, but police have cooperated with protest organizers to let daily marches continue unhindered.
Kostov, who served as finance minister in the short-lived UDF government of Filip Dimitrov from November 1991 to December 1992, said the cold weather was taking its toll on demonstrators but he believed the deadlock was close to resolution.
At the town of Doupnitsa, south of Sofia, protesters have kept up round-the-clock blockades of road and rail links to Greece since last Wednesday.
"Winter protests are very exhausting for all protesters. The ashes from the barricades in Doupnitsa are more than 1 1/2 meters high. It is very hard for people but all they say is that there is no turning back," he said.
"Their persistence is to a great extent the result of the worsening of their situation every day."
He said the Bulgarians' essentially economic protest was very different from pro-democracy protests against the Socialist government in neighboring Serbia.
"There a salary is $200, here a pension is $2," he said. "Here people are fighting to survive. It's a piece of luck that they haven't started breaking into stores to take food out."
On Monday, outgoing interior minister Nikolai Dobrev, the Socialists' nominee for prime minister, said he understood peaceful protests but warned that organizers of activities outside the law would face the consequences.
Kostov said the opposition was determined to prevent the Socialists establishing a second cabinet.
"Either they beat us and put us in jail, or we bring them down," he said.
Opposition deputies walked out of parliament on January 10, vowing not to return until the Socialists agreed to an immediate election.
Asked about strategy for the parliamentary vote on the new cabinet, expected on Wednesday, Kostov said members of the opposition parliamentary group would go to parliament and decide whether deputies should boycott the session or turn up and vote against.
One member of the Socialist leadership warned on Monday the session could be inquorate if the opposition kept up its boycott and dissident Socialists stayed away.
"Tai… how am I going to live without you", said the younger sister when she saw her hanged on the gallows…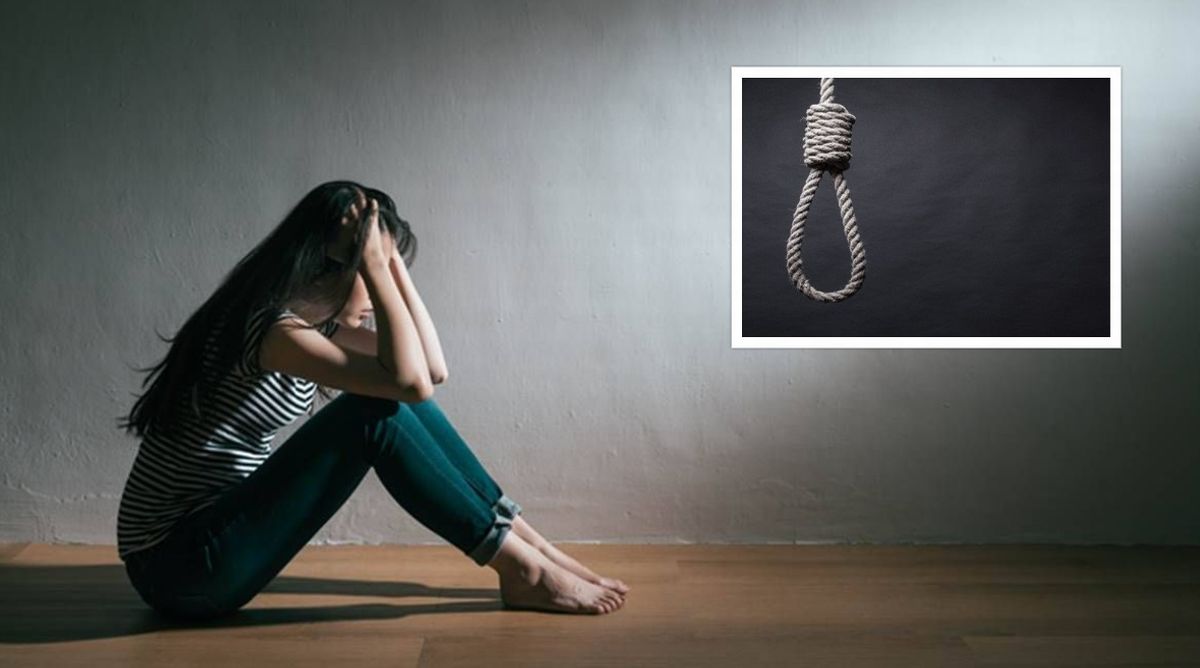 The eldest daughter committed suicide by hanging herself as she was fed up with her parents' constant fights at home. Seeing her sister hanged on the gallows, her younger sister also tried to commit suicide by consuming poison by writing a suicide note saying, "Tai, how can I live without you? I also want to go with you." She was rushed to a private hospital where she was pronounced dead at the scene. The incident took place in the Gorewada area. Witness Amritlal Tiwari (16, resident of Madhavnagar) is the name of the girl who committed suicide. Sakshi Tiwari (15) is the name of the girl who is undergoing treatment at the hospital.
According to the police, Amritlal Tiwari is associated with RKM and works at the train station. He is survived by his wife, his daughters Sakshi, Shivangi and his son Amit (11). Amritlal was always arguing with his wife about his wife's property. He is addicted to alcohol. Husbands and wives often fight over alcohol and money. As a result, the atmosphere in the house was polluted.
Sakshi, who is 11 years old, and Shivangi, who is 9 years old, were fed up with their father's nature. So he often thought about committing suicide. The two began to spend the day explaining to each other. The witness decided to commit suicide on his own as the parents had been arguing for two days. The witness committed suicide by hanging himself in the bedroom at 11 am on Sunday. Shivangi, who had gone to bathe, came out and saw his sister hanging from him. So he immediately took the pen notebook. In it he wrote that he was bored by the fight between his parents. Also, Tai, I'm going with you too.
Mankapur Police immediately rushed to the scene and took Shivangi to hospital while the witness's body was transferred to Mayo Hospital. Mankapur police recorded one accidental death in the case.
Maharashtra News Live – All important events of the day in one click, knowing…
Maharashtra News Live Updates, May 23: Along with the central government, the Mahavikas Aghadi government of the state also provided relief to the citizens by cutting the fuel tax on Sunday. The state government has reduced the value added tax on gasoline by Rs 2.08 paise and the tax on diesel by Rs 1.44 paise. Although Chhatrapati Sambhaji Raje from Kolhapur has made it a condition to join Shiv Sena for Rajya Sabha candidacy, Sambhaji Raje is not in favor of joining Shiv Sena. He has said that the support must be given as a great development front.
Meanwhile, the daily number of patients in the state exceeded 300 in the last week. As a result, the number of patients undergoing treatment has increased to 1,800. The number of victims has also risen to about 1.5 percent.
Many such important developments are taking place in states, countries, internationally as well as in other areas. Now you can read all these events in one place.
Latest Maharashtra News Updates: All updates at state, national and international level!
Many important developments are taking place in the state, in the country, internationally, and in other areas. Now you can read all these events in one place.
Nilesh on Sharad Pawar's statement – All you need to know about it..
Nationalist Congress Party (NCP) Chairman Sharad Pawar told reporters on Saturday (May 21) that Shiv Sena's candidate will be voted for the sixth seat in the Rajya Sabha elections. Additional votes will be awarded to the candidate declared by Shiv Sena. Pawar clarified that whether that candidate is Sambhaji Raje Chhatrapati or anyone else, the NCP will vote for him. However, after Pawar's statement, now BJP Secretary of State and former MP Nilesh Rane has focused on the NCP chairman.
Definitely read >> "The party that ridiculed the silent front as a silent front, you have…"; Nilesh Rane's advice to Sambhaji Raje regarding Shiv Sena entry
"Whether it's Sambhaji Raje or someone else"
Shiv Sena has announced that it will contest for two of the six seats in the Rajya Sabha. Sanjay Raut's candidacy for a seat is being considered for sure. As the trial for the second seat takes place, Sambhaji Raje has appealed to all political parties, including Shiv Sena, to support him. In the same way, Sambhaji Raje will be voted as an independent. While answering this question to Shiv Sena, Pawar made a statement saying: Nilesh Rane criticized Pawar for this statement.
Addressed to Pawar
While taking aim at Sharad Pawar, Nitesh said that Pawar never keeps his word. "It had to happen… Pawar Saheb and the word cannot be obeyed. How come Pawar Saheb has not changed his role? If Raje goes with Shiv Sena, then Sanjay (Raut) is in the second seat. Previously, he was reported that Sharad Pawar had said that the NCP was in favor of supporting Sambhaji Raje. Nitesh Rane has made this statement against the same background.
Shiv Sena denies entry
Although Chhatrapati Sambhaji Raje from Kolhapur has made it a condition to join Shiv Sena for Rajya Sabha candidacy, Sambhaji Raje is not in favor of joining Shiv Sena. He has said that the support must be given as a great development front.
How was the dialogue between Shiv Sena and Sambhaji Raje?
Sambhaji Raje from Kolhapur, who has declared running in the Rajya Sabha elections as an independent, is due to join the Shiv Sena on Monday. Shiv Sena will give the Rajya Sabha nomination, said Shiv Sena MP Sanjay Raut. Chief Minister Uddhav Thackeray's message was delivered to Sambhaji Raje. A Shiv Sena minister also met with Sambhaji Raje. Sambhaji Raje is not ready to join Shiv Sena. On the other hand, he has given a proposal to Shiv Sena and NCP to give additional votes of Mahavikas Aghadi.
What is Sambhaji Raje's problem?
Shiv Sena has announced that it will contest for two of the six seats in the Rajya Sabha. Sanjay Raut's candidacy for a seat is considered secure. Sambhaji Raje was appointed as a nominated member of the Rajya Sabha six years ago on behalf of BJP. Even then, Sambhaji Raje served as MP for six years as an independent. He too this time is preparing to stand for election as an independent. But it's impossible to match the math of victory if the independents fight. Although BJP has an additional 22 votes, it will be challenged for an additional 20 votes.
What exactly did Pawar say about voting?
A candidate from the NCP can easily be elected for the Rajya Sabha elections. The extra votes we have will be given to the Shiv Sena candidate, the floor was given to Chief Minister Uddhav Thackeray during the last election, said Sharad Pawar.
Help provided by Shiv Sena
"In the elections two years ago, our only candidate could have been elected. Since I was the second candidate at the time, we asked for the seat. So Faujia Khan and I became parliamentarians. The Shiv Sena had demanded that we get one more seat next time," said Pawar.
The sixth candidate can win
"As per Shiv Sena's demand, now after one of our candidates wins, additional votes will be given to Shiv Sena's candidate. The sixth candidate can win on the strength of NCP and Shiv Sena votes," Pawar said.