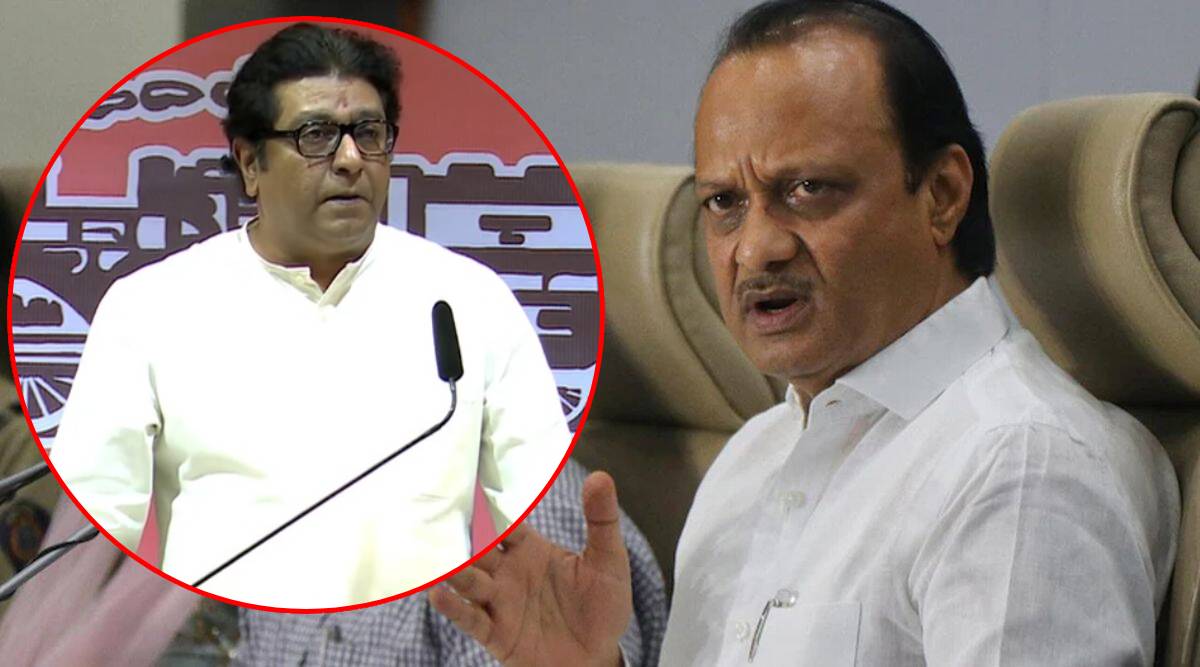 In a meeting held today in Pune, the chairman of the MNS, Raj Thackeray, made a fuss over various issues. He also took aim at state authorities when commenting on the issue of postponing the Ayodhya tour. Criticizing the policies of Sharad Pawar and Uddhav Thackeray, Raj Thackeray dropped the criticism, saying, "You are reducing Balasaheb's credibility." Raj Thackeray's comments have now sparked backlash in political circles, with state deputy chief minister and NCP leader Ajit Pawar responding.
"You reduce Balasaheb's credibility"
In his speech, Raj Thackeray criticized the ruling Shiv Sena and the NCP. This time he also targeted Sharad Pawar. "Yesterday, someone from Shiv Sena said that Balasaheb would have been happy if he had seen the Mahavikas Aghadi government in the state. Balasaheb Thackeray called Sharad Pawar and we used to fight in the morning and sit together for dinner at night. You spend the Balasaheb Thackeray's credibility. Shiv Sena doesn't know who you live with. People want to have a false argument," said Raj Thackeray.
Raj Thackeray Pune speech: "No elections, why talk soggy nonsense", Raj Thackeray's name not mentioning Sharad Pawar!
"They should tell us what they want."
Meanwhile, Deputy Chief Minister Ajit Pawar has responded to Raj Thackeray's criticism. "They have to say what they want to say. We want to talk about development. Wherever I went to Jalgaon, Jamwat, Shahapur, Dahanu, Sindkhed Raja yesterday, my role remains the same. Do not give importance to what will create employment for the children of Maharashtra, which will create community harmony, which will help the police to deal with public order issues," Ajit Pawar appealed in replying to this.
Raj Thackeray Pune speech: "He didn't realize you're raising a monster", Raj Thackeray fire at Shiv Sena!
"If Pawar believes that Aurangzeb is a Sufi saint"
Raj Thackeray also addressed the issue of Akbaruddin Owaisi's visit to Aurangzeb's tomb in Aurangabad. "In our own Maharashtra, the descendants of MIM come and those who came out of Agra to kill our Shivchhatrapati bow their heads at the tomb of Aurangzeb. And we are not ashamed. Those in power are sitting like this. Now if our Sharad Pawar thinks that Aurangzeb is a Sufi saint, so what is there to say? Afzal Khan did not come to kill Shivaji Maharaj. He had come to expand the empire. So Shivaji Maharaj followed his path? This question has been raised by Raj Thackeray.