Buddha Purnima 2022 Wishes, Quotes: Lord Buddha's birthday is celebrated on the full moon day in the month of Vaishakh. That is why this full moon is called the Buddha's full moon. Lord Buddha established Buddhism and spread the message of truth, peace, and service to humanity to the entire world. To make this year's Buddha Pournima special, we are giving special Marathi greeting messages (WhatsApp Status, Images, Wishes, Greetings) that you can share with friends, family and relatives.
1. May the thoughts of Gautama Buddha be sown in the heart and conduct.
Best wishes to Buddha Pournima!!!
2. Buddhas are thoughts, not misdeeds.
Buddhas are peace, not violence.
The buddhas are enlightened, not war.
Buddhas are pure, not lips.
Best wishes to Buddha Pournima!!
(Read this: Find out who the Laughing Buddha was. Why is his idol kept in many homes?)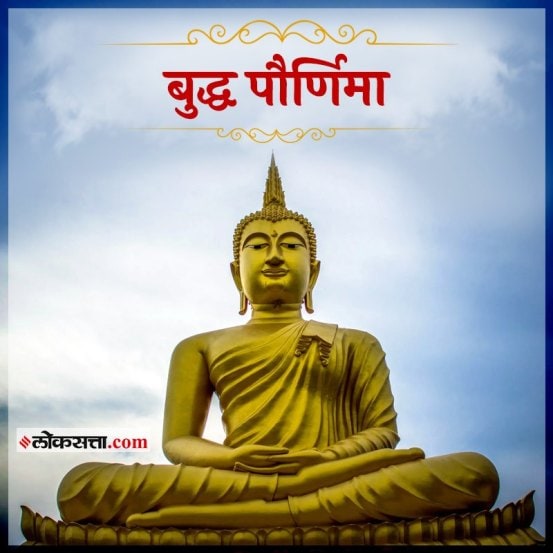 3. Just a message of peace for the world.
Teaching mercy, forgiveness, peace
Gautama Buddha's Birthday
Best regards!!!
4. Always support the truth
speak well act well
Keep the fountain of love flowing in the heart
Happy Pournima Buddha!!!
(Also read: Buddha Purnima 202: Know the meaning and history of Buddha Purnima)
5. There is no way to be happy, the only way to be happy is to be happy – Lord Gautama Buddha
Happy Pournima Buddha!!!
6. Namo Buddhaye!
Happy Buddha Purnima!
(Also Read: Lunar Eclipse 2022: Lunar Eclipse Of 'These' Zodiac Signs Can Lead To Career Breakthrough, Yoga For Financial Gain!)
7. Buddha is the full moon festival
Have a home full of joy and tools.
whatever comes to your mind
May you always be full of joy
Happy Pournima Buddha!!!
8. In this world of fear, a compassionate person can live without fear.
My best wishes to Buddhapurnimachiya!!