Yash Kumarr being trolled for his latest video with his daughter A…
Bhojpuri actor Yash Kumar trolled: Yash Kumar's ex-wife Anjana Singh shared a video on social media last day, in which Yash Kumar is seen showering love on his daughter Aditi. Yash Kumar brought a Christmas present for his daughter in this video, but the audience did not like this video.
You all know that Yash Kumar had divorced Anjana Singh for Nidhi Jha, both of them have moved on in their lives. Yash Kumar has also married Nidhi Jha. 10 months have passed since the marriage but in these 10 months not a single video of Yash Kumar was seen with his daughter.
In such a situation, after 10 months, when Yash Kumar was suddenly seen showering so much love on his daughter, the audience watching the video couldn't digest it and they started trolling Yash Kumar on social media. In fact, in the video Yash Kumar is seen affectionately calling her daughter Laado repeatedly and does not leave her alone for a moment. The chemistry of both looks very nice, but if this video of Yash Kumar had come earlier, it would have been different.


By commenting on this video of Yash Kumar and his daughter Aditi, people are giving their reactions. Commenting, a user writes that: the life of these stars is like this, they get married, then they divorce someone, and then they fall in love with someone. His life is good from above but from the inside there is tension and fights in it… Commenting another user writes that – it's good that he left your life, he doesn't deserve your love… So there another user writes that – Let's remember that daughter is there, Nautanki store…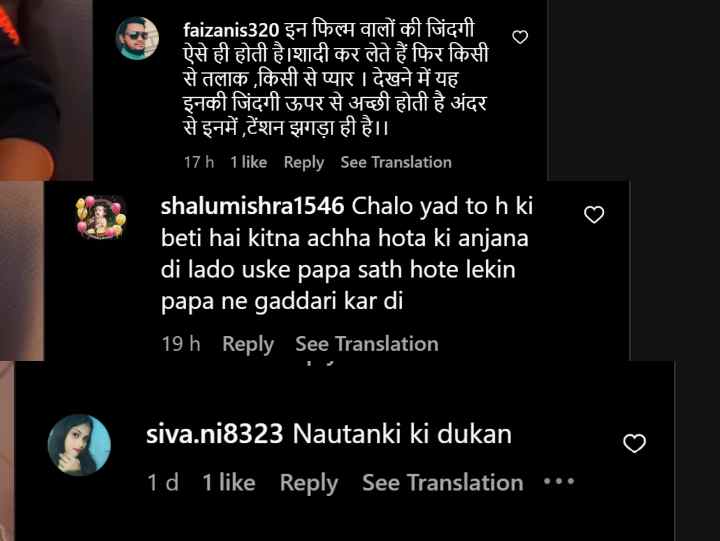 Read This Also:-OTT Debut: From Kareena Kapoor to Sonakshi Sinha, These Actresses Will Start Their OTT Entries Next Year
Bhojpuri Stars Sketchy Love Stories. Khesari Lal | Pawan Singh | A…
Bhojpuri industry is very popular among the people nowadays. The Bhojpuri industry is second only to Bollywood in terms of viewership. Fans are also very fond of Bhojpuri artists and are also very eager to know everything related to them, be it their movies, songs or their love life. Many couples in the Bhojpuri industry were hugely successful on screen but their love stories could not find a destiny in real life. In this video, find out who those couples who broke up are.
Khesari Lal Table or Pawan Singh's Lal Ghaghra? What songs broke…
The year 2022 was very special for Bhojpuri cinema and especially for Bhojpuri music. Our Bhojpuri songs broke many records on YouTube, even leaving Bollywood and South Cinema far behind. So today we brought top 10 Bhojpuri songs of the year 2022, which you can listen to in the new year celebration or anytime, it will always make you dance.
OTT vs Theater | Is it fun to watch a movie at home or in a movie theater? , ENT Li…
It is no longer the time when movies were released in theaters before, people had no choice but this. Movie theaters were closed for two years due to the Covid 19 pandemic, so many filmmakers turned to OTT. Many viewers also began to wait for movies to come out on OTT instead of watching movies in theaters after Corona. Faced with such a situation, the question often arises as to whether the theater or the OTT platform is better. In this battle of Theaters vs OTT we got to know the opinion of the people in a fun way.