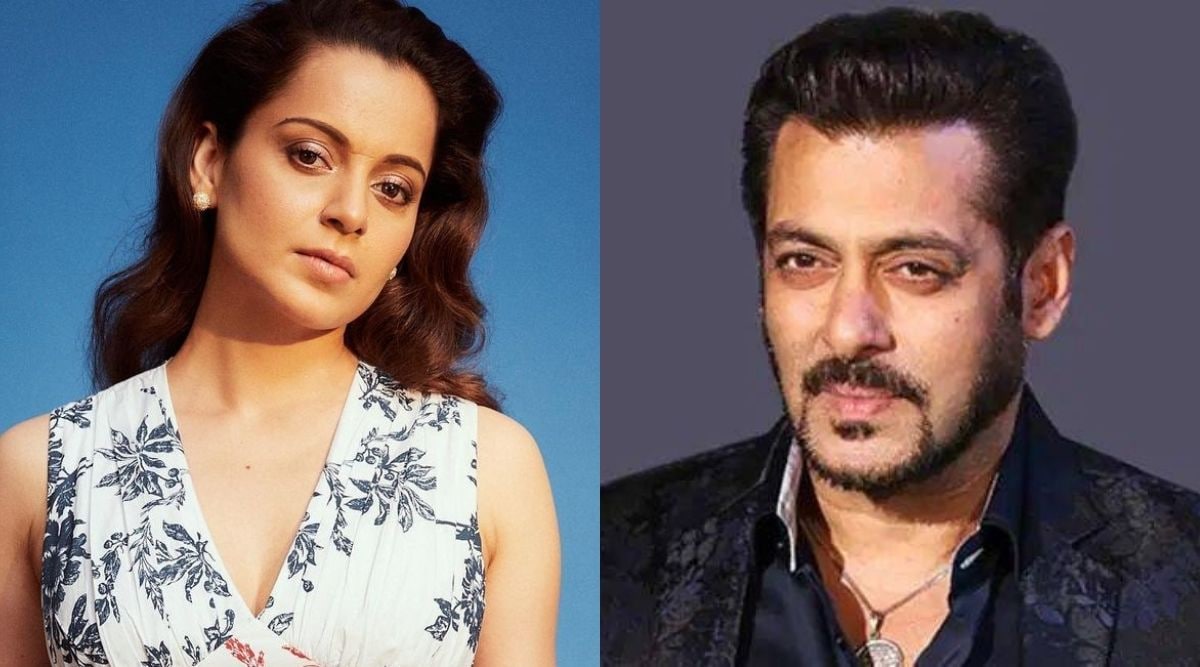 Bollywood actress Kangana Ranaut has been in the news for the past few days due to her growing friendship with Salman Khan. A few days ago, Kangana Ranaut was spotted at Salman Khan's sister Arpita Khan Sharma's Eid party. Kangana, who did not attend any Bollywood events or parties, was seen at Salman's party, which surprised many. Now, the real reason behind this has come to light. Kangana herself has explained the reason for going to this party.
In an interview with radio host Siddharth Kannan, Kangana Ranaut explained the real reason for attending Salman Khan's party. 'What about the new equation of Salman Khan and you?' That's what Kangana was asked in this interview. Kangana said: 'I don't like going to parties at all. But Salman Khan is my best friend. That's why I went to this party.'
Kangana further said, "Salman himself called me for this year's Eid party and invited me to this party. Salman Khan is a very good friend of mine and if he calls me I go for his party. It was normal, nothing more."
Meanwhile, Salman Khan had wanted Kangana Ranaut for his upcoming movie 'Dhakad'. While sharing Kangana Ranaut's movie trailer, he congratulated the entire movie crew, including Kangana. Kangana Ranaut's film 'Dhakad' will be released on May 20. Actor Arjun Rampal also has a pivotal role in this movie.


2022-05-18 15:28:20