What does Nick Jones think of his daughter Malati? Revealed in Chat Show | Priyanka Chopra…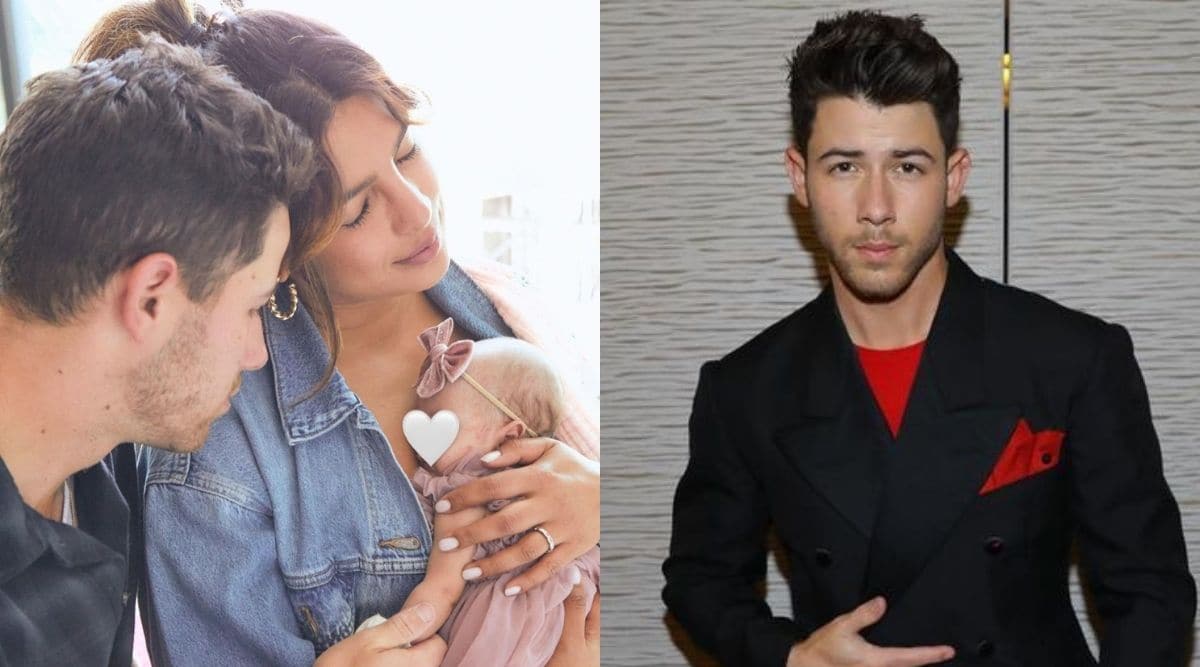 American singer Nick Jonas and Bollywood actress Priyanka Chopra became parents a few months ago. Priyanka Chopra shared her first photo of her daughter on social media for Mother's Day. Priyanka and Nick are very conscious of their daughter's privacy. However, she said that her daughter's name was revealed after official hospital documents were leaked. In a recent interview, Nick shared his experience of becoming a father for the first time.
Nick recently appeared on The Kelly Clarkson. At that time, he shared his experience of being a father for the first time and raising a daughter with Priyanka. He said: "Malati's arrival in our lives is like magic. It is a blessing to have her in our home. Is so sweet". Apart from this, Nick also told Priyanka and the problems that he had to face while Malati was in the ICU.
Meanwhile, Priyanka Chopra shared the first photo with her daughter on social media on the occasion of Mother's Day and also wrote a special note. She wrote: 'On this Mother's Day we would like to share the experience of the last few months. Of course, many have experienced this. After spending more than 100 days in the ICU, we have brought our little fairy home. We are very happy that our daughter has returned home. I thank all the doctors, nurses and hospital staff in Los Angeles. She has started a new chapter in our lives.'
2022-05-26 11:45:52
Bhojpuri Stars Sketchy Love Stories. Khesari Lal | Pawan Singh | A…
Bhojpuri industry is very popular among the people nowadays. The Bhojpuri industry is second only to Bollywood in terms of viewership. Fans are also very fond of Bhojpuri artists and are also very eager to know everything related to them, be it their movies, songs or their love life. Many couples in the Bhojpuri industry were hugely successful on screen but their love stories could not find a destiny in real life. In this video, find out who those couples who broke up are.
Khesari Lal Table or Pawan Singh's Lal Ghaghra? What songs broke…
The year 2022 was very special for Bhojpuri cinema and especially for Bhojpuri music. Our Bhojpuri songs broke many records on YouTube, even leaving Bollywood and South Cinema far behind. So today we brought top 10 Bhojpuri songs of the year 2022, which you can listen to in the new year celebration or anytime, it will always make you dance.
OTT vs Theater | Is it fun to watch a movie at home or in a movie theater? , ENT Li…
It is no longer the time when movies were released in theaters before, people had no choice but this. Movie theaters were closed for two years due to the Covid 19 pandemic, so many filmmakers turned to OTT. Many viewers also began to wait for movies to come out on OTT instead of watching movies in theaters after Corona. Faced with such a situation, the question often arises as to whether the theater or the OTT platform is better. In this battle of Theaters vs OTT we got to know the opinion of the people in a fun way.