VIDEO: They entered hand in hand and…; At a party with a girlfriend…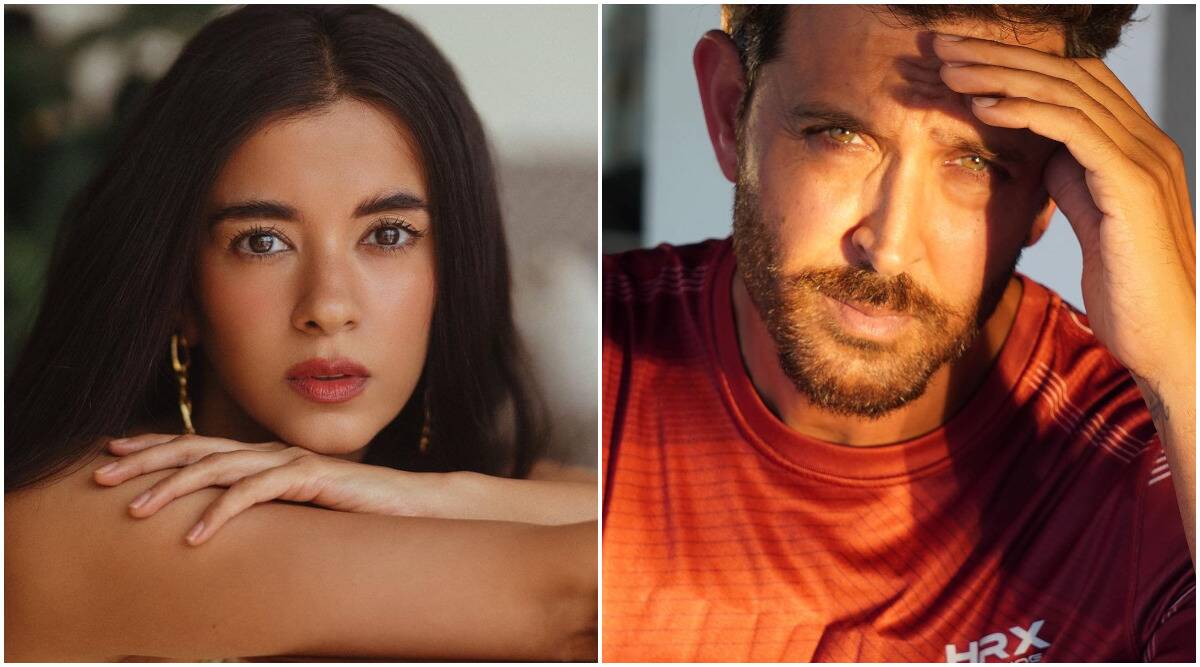 Actor Hrithik Roshan has always been in the spotlight due to his private life. After living with Suzanne Khan for many years, they parted ways. But for our children, the two still come together. Hrithik, who has been in the spotlight in B-Town because of his relationship, is now dating actress Saba Azad. Hrithik and Saba have been seen together many times before. Photos and videos of the two also went viral on social media. Now, Chakka had arrived at director Karan Johar's birthday party with Hrithik Saba.
Karan celebrated his 50th birthday in style. All B-Town congregations were present. Hrithik also came over to wish Karan well. But this time he was not alone. This time, Hrithik and Saba had gathered for Karan's birthday party. As Hrithik-Saba walked hand in hand, the eyes of the public were fixed on him. Meanwhile, the video of him is also going viral on social media.
Read More – Sonali Kulkarni's mother-in-law made sweets for the first time, shared photos and expressed happiness
Hrithik-Saba also posed for the photo in front of the camera. This time we got to see the romantic prediction of the two. Now the relationship between the two has been sealed. Surprisingly, Hrithik's ex-wife, Suzanne Khan, was also present at the party. Suzanne also liked to come to this party with her boyfriend. In other words, it's safe to say that Hrithik and Suzan chose each other.
Read more – VIDEO: "11 to 12 televisions in Mannat and their price…"
Read more – Rao has reached the limit! Car accident worth crores three times, says Kangana Ranaut
Saba Azad is a Bollywood actress. She has acted in many movies so far. Saba made her film debut in 2008 with the movie 'Dil Kabaddi'. In it she is seen with Rahul Bose. Then in 2011, she acted in the movie 'Mujhse Friendship Karoge'. This movie gave him a true identity. But still, Hrithik-Saba has refrained from publicly acknowledging their relationship.
2022-05-26 04:58:54
Bhojpuri Stars Sketchy Love Stories. Khesari Lal | Pawan Singh | A…
Bhojpuri industry is very popular among the people nowadays. The Bhojpuri industry is second only to Bollywood in terms of viewership. Fans are also very fond of Bhojpuri artists and are also very eager to know everything related to them, be it their movies, songs or their love life. Many couples in the Bhojpuri industry were hugely successful on screen but their love stories could not find a destiny in real life. In this video, find out who those couples who broke up are.
Khesari Lal Table or Pawan Singh's Lal Ghaghra? What songs broke…
The year 2022 was very special for Bhojpuri cinema and especially for Bhojpuri music. Our Bhojpuri songs broke many records on YouTube, even leaving Bollywood and South Cinema far behind. So today we brought top 10 Bhojpuri songs of the year 2022, which you can listen to in the new year celebration or anytime, it will always make you dance.
OTT vs Theater | Is it fun to watch a movie at home or in a movie theater? , ENT Li…
It is no longer the time when movies were released in theaters before, people had no choice but this. Movie theaters were closed for two years due to the Covid 19 pandemic, so many filmmakers turned to OTT. Many viewers also began to wait for movies to come out on OTT instead of watching movies in theaters after Corona. Faced with such a situation, the question often arises as to whether the theater or the OTT platform is better. In this battle of Theaters vs OTT we got to know the opinion of the people in a fun way.