VIDEO: Aishwarya Rai's beauty magic on the 'Cannes' red carpet
The 75th Cannes Film Festival has begun. The discussion of this film festival is now in full swing. Another highlight of the festival is the red carpet. The Cannes Film Festival, an internationally acclaimed festival, is attended by several veterans of the art world. Bollywood actors have also attended the film festival. From Deepika Padukone to Nawazuddin Siddiqui, the congregation landed on the red carpet. Now, Aishwarya Rai Bachchan's look on the red carpet has come to the fore.
When Abhishek Bachchan, Aishwarya Rai and their Lake Aradhya Bachchan were told to go to the Cannes Film Festival, their appearance wowed fans. Aishwarya's charming look has finally come out. Aishwarya wears a black floral and ruffled dress. As soon as Aishwarya walked onto the Cannes red carpet, all eyes were on her. Meanwhile, the video is also going massively viral on social media.
Read more – Photos: India's Mame Khan on the Cannes red carpet; But who exactly is this person?
Everyone is eager to catch a glimpse of Aishwarya, who is surpassing actresses around the world in terms of beauty. Something similar happened on the red carpet at Cannes. Other actresses also looked pale in front of Aishwarya Rai Bachchan's red carpet in Cannes. Aishwarya preferred to wear only silver earrings in this dress.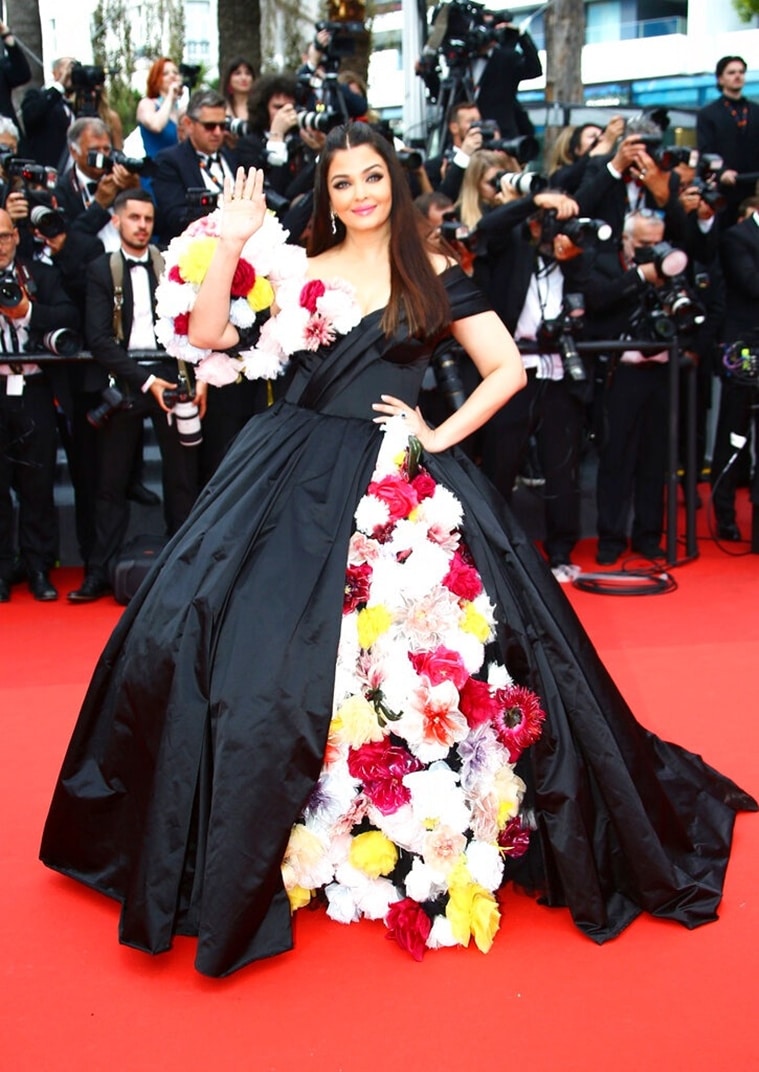 Read More – Raanbaazaar Trailer: Have you seen the trailer for the much talked about 'Raanbaazaar'?
Aishwarya first attended the Cannes Film Festival in 2002. Almost 20 years have passed since then. At that time, his film Devdas was shown at the Cannes Film Festival. Aishwarya has attended the Cannes Film Festival for twenty years in a row. His look on the red carpet this year has caught everyone's attention.


2022-05-19 05:02:40
Bhojpuri Stars Sketchy Love Stories. Khesari Lal | Pawan Singh | A…
Bhojpuri industry is very popular among the people nowadays. The Bhojpuri industry is second only to Bollywood in terms of viewership. Fans are also very fond of Bhojpuri artists and are also very eager to know everything related to them, be it their movies, songs or their love life. Many couples in the Bhojpuri industry were hugely successful on screen but their love stories could not find a destiny in real life. In this video, find out who those couples who broke up are.
Khesari Lal Table or Pawan Singh's Lal Ghaghra? What songs broke…
The year 2022 was very special for Bhojpuri cinema and especially for Bhojpuri music. Our Bhojpuri songs broke many records on YouTube, even leaving Bollywood and South Cinema far behind. So today we brought top 10 Bhojpuri songs of the year 2022, which you can listen to in the new year celebration or anytime, it will always make you dance.
OTT vs Theater | Is it fun to watch a movie at home or in a movie theater? , ENT Li…
It is no longer the time when movies were released in theaters before, people had no choice but this. Movie theaters were closed for two years due to the Covid 19 pandemic, so many filmmakers turned to OTT. Many viewers also began to wait for movies to come out on OTT instead of watching movies in theaters after Corona. Faced with such a situation, the question often arises as to whether the theater or the OTT platform is better. In this battle of Theaters vs OTT we got to know the opinion of the people in a fun way.