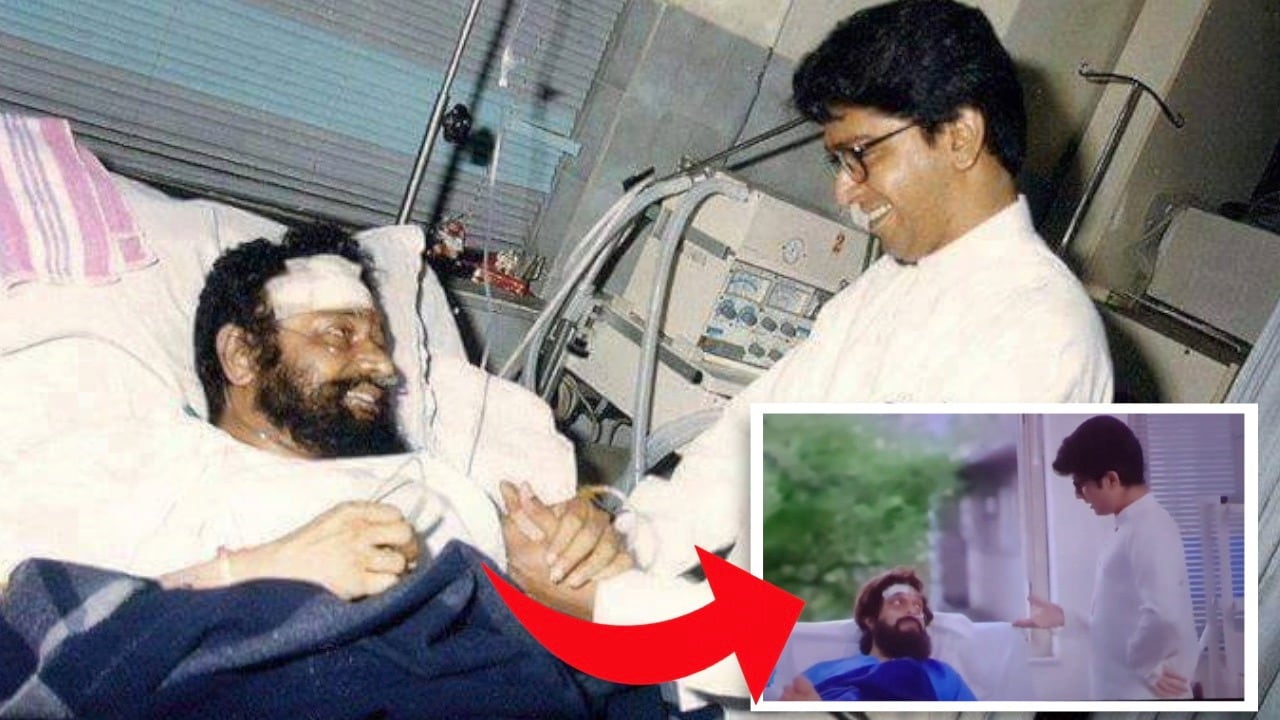 Many memories of Dharmaveer Anand Dighe are being revived on the occasion of the movie 'Dharmaveer: Mukkam Post Thane'. The film premiered yesterday May 13. The film is based on the life of Dharmaveer Anand Dighe. After that, a photo of MNS President Raj Thackeray and Anand Dighe went viral on social media.
This photo has been shared from the MNS Report Twitter account. In this photo, Anand Dighe is seen in hospital and Raj Thackeray had visited him. Sharing this photo, "The responsibility of Hindutva is now yours – Dharmaveer. The last conversation between Dharmaveer Anand Dighe and the honorable Rajsaheb Thackeray in hospital," he captioned it. A video of the movie scene has gone viral on social media.
Read More: Do You Know These Things About Anand Dighe AKA 'Balasaheb Thackeray of Thane'?
Read more: son of Balasaheb CM, 'disciple' Minister Shinde, MP son of Anand Dighe…; Nilesh Rane's post in discussion
Read More: Loksatta Exclusive: "मग Then Don't Delete It", Prasad Oak Gives Strong Opinion On Prajakta Mali's Political Role
Aside from this, a clip from the movie has also gone viral on social media. This video shows all of their dialogue. Meanwhile, a special screening of the film was held yesterday at the Cinepolis multiplex at Viviana Mall in Thane. All the guests present on the occasion were received with a great fanfare, to the sound of drums and lezim comparsas. Also, milk anointing was performed in front of the Dharmaveer Anand Dighe cuttings.


2022-05-14 07:15:31