"Since Mahesh Kothare is in the middle of my name…", by Adinath Kothare…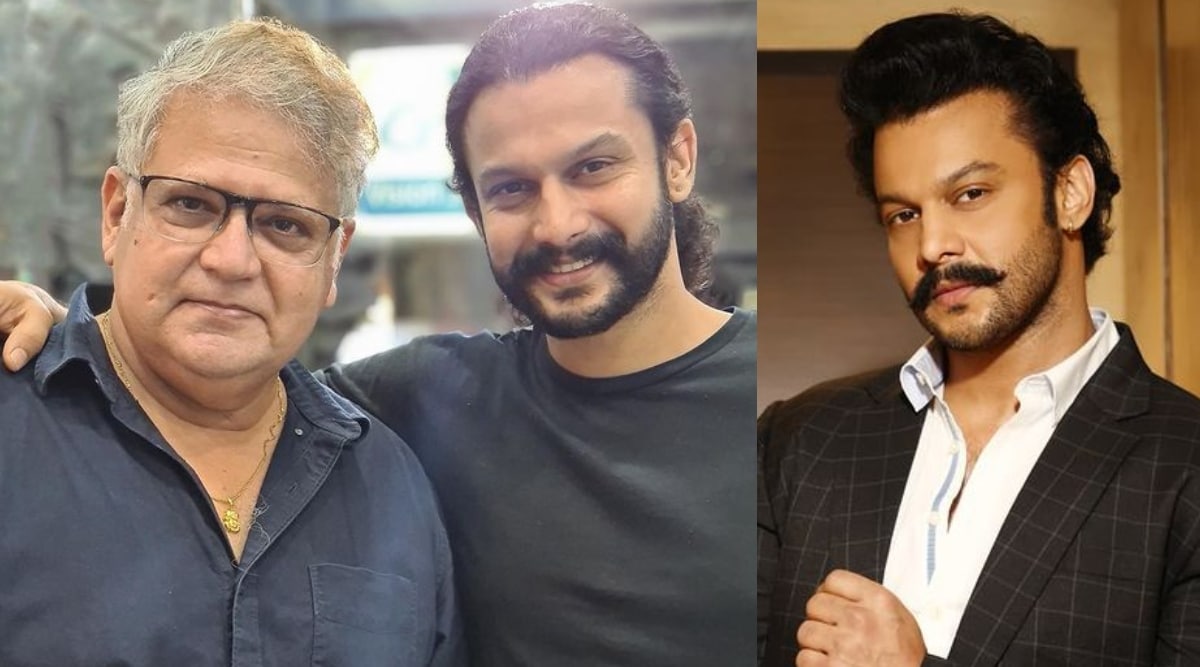 Adinath Kothare is a household name in Marathi cinema. Adinath has acted in many blockbuster movies so far. Adinath Kothare is also known as an actress, director and producer. Adinath Kothare is currently in the news for her film Chandramukhi. In this movie, she played the lead role of Daulatrao Deshmane. In a recent interview, Ella Adinath made a statement about Star Kids and dynasticism.
Following the success of the movie Chandramukhi, Adinath Kothare recently gave an interview to a media outlet. Speaking in this interview, he said, "Everyone has a different idea when they look at Star Kid in any field. It will be very easy for this kid if he wants to pursue a career in his parents' field. It was said that I would have no problem in my career." in the field of entertainment.
"But the family never let me know that I am the son of a great actor, director and producer. My mother saw to it that I did not take pride in Mahesh Kothare's fame until he finished school. I have also traveled by train to go to university. I acted as a child actor in the movie My Chhakula. But even then, I didn't think I should buy Star Kids and other special treats from home. Because I took this environment from my house," Adinath said.
"Since Adinath is Mahesh Kothare's son, of course, Cineworld artists used to come and go at his house. It made me love Cineworld. But my family never placed any restrictions on me. I was allowed to go wherever I wanted to follow a race," he said.
"Although it was easy for me to enter Cineworld, it was up to me to survive. Although Mahesh Kothare is the name in the middle of the name Adinath Kothare, I thought it would be easy to get everything, but in real life nothing like that happened. The atmosphere in our house was normal, but we had the support to do what we wanted. After that I decided to try my favorite water and that water became sweet, "he added.
Meanwhile, 'Chandramukhi' is based on the novel 'Chandramukhi' by writer Vishwas Patil. The film had grossed Rs 1.21 crore on its opening day at the box office. The film has received a great response from the public. In this movie, Adinath Kothare is seen in the role of Damdar Daulat Deshmane. Amrita Khanwilkar is seen in the role of Chandra. She is accompanied by the energetic music of Ajay-Atul.


2022-05-25 10:35:51
Bhojpuri Stars Sketchy Love Stories. Khesari Lal | Pawan Singh | A…
Bhojpuri industry is very popular among the people nowadays. The Bhojpuri industry is second only to Bollywood in terms of viewership. Fans are also very fond of Bhojpuri artists and are also very eager to know everything related to them, be it their movies, songs or their love life. Many couples in the Bhojpuri industry were hugely successful on screen but their love stories could not find a destiny in real life. In this video, find out who those couples who broke up are.
Khesari Lal Table or Pawan Singh's Lal Ghaghra? What songs broke…
The year 2022 was very special for Bhojpuri cinema and especially for Bhojpuri music. Our Bhojpuri songs broke many records on YouTube, even leaving Bollywood and South Cinema far behind. So today we brought top 10 Bhojpuri songs of the year 2022, which you can listen to in the new year celebration or anytime, it will always make you dance.
OTT vs Theater | Is it fun to watch a movie at home or in a movie theater? , ENT Li…
It is no longer the time when movies were released in theaters before, people had no choice but this. Movie theaters were closed for two years due to the Covid 19 pandemic, so many filmmakers turned to OTT. Many viewers also began to wait for movies to come out on OTT instead of watching movies in theaters after Corona. Faced with such a situation, the question often arises as to whether the theater or the OTT platform is better. In this battle of Theaters vs OTT we got to know the opinion of the people in a fun way.