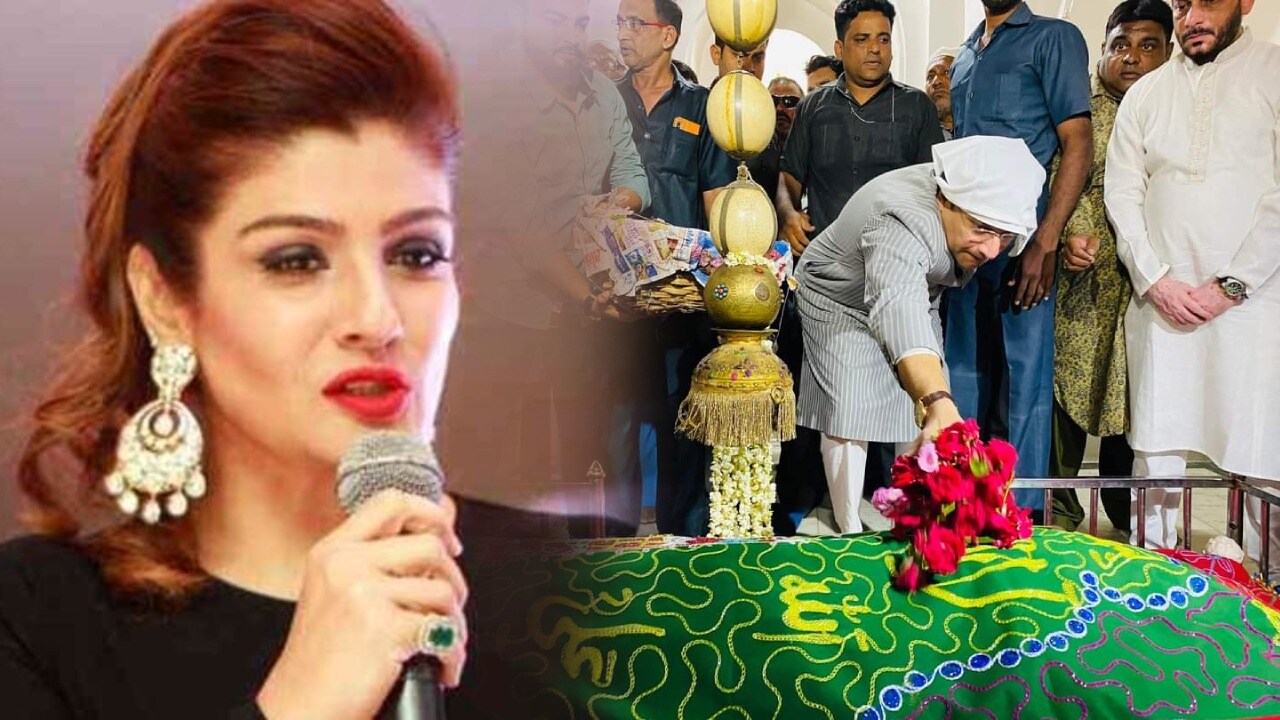 MIM leader Akbaruddin Owaisi, MP Imtiaz Jalil, Waris Pathan along with activists visited Aurangzeb's grave in Khultabad. Therefore, a new controversy has arisen. Now, Bollywood actress Raveena Tandon has shared her reaction by sharing the post on social media.
Raveena shared this post from her Twitter account. In this tweet, Raveena said: "Labeling my homeland 'intolerant' has been a trend for some time now. It shows how tolerant we are and how much we can tolerate. This is an example. Where is the intolerance?"
Read More: Seeing Amitabh Bachchan at the wedding reception party, Madhuri's husband, Dr. Nene, said, "I love him."
Previously, Raveena shared a tweet from writer Anand Ranganathan, saying, "We are tolerant, we were and we will continue to be. India is an independent country, anyone can worship anyone here. Everyone has equal rights here."
Read more: son of Balasaheb CM, 'disciple' Minister Shinde, MP son of Anand Dighe…; Nilesh Rane's post in discussion
What's the matter?
Writer Anand Ranganathan shared a photo of MIM MLA Akbaruddin Owaisi, who went to rest his head at Aurangzeb's grave. Sharing this photo, he said: "Praying on the grave of a demon who beheaded Guru Tegh Bahadur, beheaded Sambhaji Maharaj, destroyed Kashi and killed 4.9 million Hindus is an act of provocation."
Read More: Loksatta Exclusive: "मग Then Don't Delete It", Prasad Oak Gives Strong Opinion On Prajakta Mali's Political Role
Read More: Do You Know These Things About Anand Dighe AKA 'Balasaheb Thackeray of Thane'?
Raveena Tandon was recently seen in the movie 'KGF: Chapter 2'. The film did well at the box office. The film is one of the most successful blockbuster films of recent times. KGF 2 broke many box office records and became one of the most successful movies of all time. With a budget of Rs 100 crore, KGF 2 has now joined the Rs 1200 crore club.


2022-05-15 06:31:54