"Prithviraj Chauhan is not a Rajput emperor…"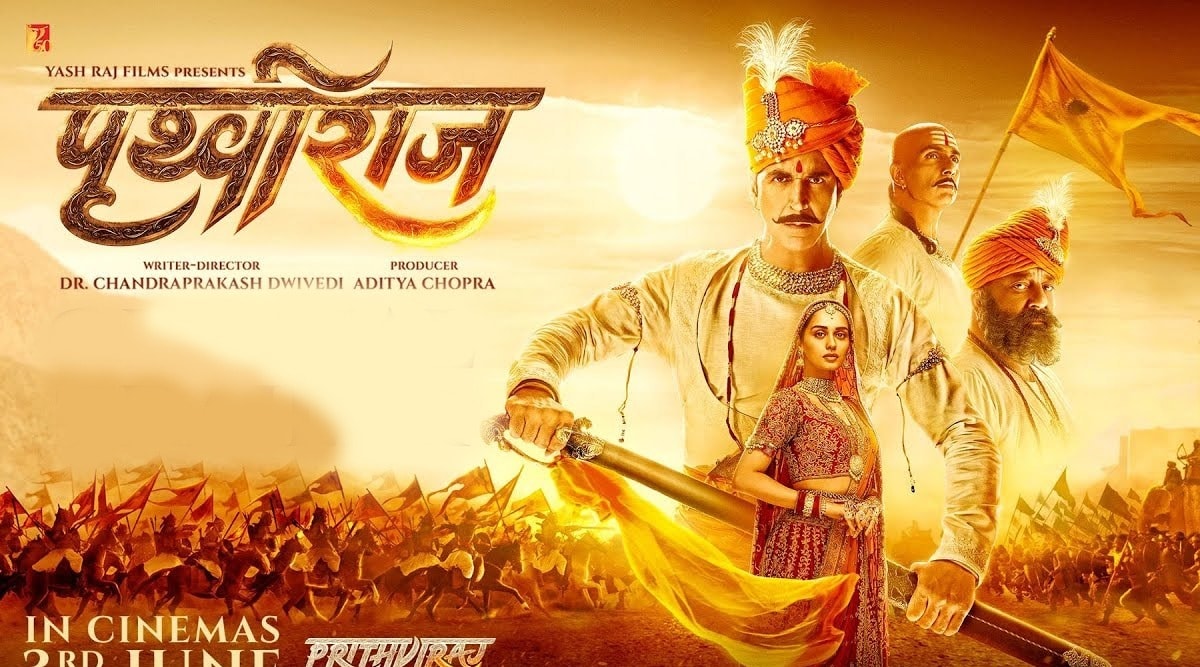 For the past few days, Akshay Kumar has been in the news for his upcoming movie 'Prithviraj'. The trailer for this movie was released a few days ago and this movie will hit the audience on June 3rd. But even before the release of the film, a new controversy has begun. Reason why the film seems to be mired in controversy. A Gurjar community organization has opposed the film. This organization claims that the 12th century Emperor Prithviraj Chauhan was not a Rajput king but a Gurjar king. This organization should show Prithviraj Chauhan as a Gurjar Raja in the movie.
Prithviraj Chauhan's empire spread across North India and Rajasthan. The capital of his state was Ajmer. Now All India Veer Gurjar Mahasabha has claimed that Prithviraj Chauhan was a Gurjar king. Acharya Virendra Vikram of Mahasabha has stated that in the first part of 'Prithviraj Raso', Prithviraj Chauhan's father Someshwar is mentioned to be a Gurjar king. "There are a lot of historical references," he said. From which it became clear that Prithviraj Chauhan was the Gurjar king. Therefore, we demand from the filmmakers that Prithviraj Chauhan be portrayed in the film as a Gurjar Raja and not a Rajput."
Read more – Cannes 2022: Amrita Fadnavis attends the Cannes Film Festival and shares photos म्हण
Apart from Akshay Kumar, the film also stars Sanjay Dutt, Sonu Sood, Ashutosh Rana, and Manav Vij. Miss World Manushi Chillar is ready to make her Bollywood debut in this movie. In this movie, she plays the role of Princess Sanyogita. The film is directed by Dr. Chandra Prakash Dwivedi.


2022-05-21 15:40:45
Bhojpuri Stars Sketchy Love Stories. Khesari Lal | Pawan Singh | A…
Bhojpuri industry is very popular among the people nowadays. The Bhojpuri industry is second only to Bollywood in terms of viewership. Fans are also very fond of Bhojpuri artists and are also very eager to know everything related to them, be it their movies, songs or their love life. Many couples in the Bhojpuri industry were hugely successful on screen but their love stories could not find a destiny in real life. In this video, find out who those couples who broke up are.
Khesari Lal Table or Pawan Singh's Lal Ghaghra? What songs broke…
The year 2022 was very special for Bhojpuri cinema and especially for Bhojpuri music. Our Bhojpuri songs broke many records on YouTube, even leaving Bollywood and South Cinema far behind. So today we brought top 10 Bhojpuri songs of the year 2022, which you can listen to in the new year celebration or anytime, it will always make you dance.
OTT vs Theater | Is it fun to watch a movie at home or in a movie theater? , ENT Li…
It is no longer the time when movies were released in theaters before, people had no choice but this. Movie theaters were closed for two years due to the Covid 19 pandemic, so many filmmakers turned to OTT. Many viewers also began to wait for movies to come out on OTT instead of watching movies in theaters after Corona. Faced with such a situation, the question often arises as to whether the theater or the OTT platform is better. In this battle of Theaters vs OTT we got to know the opinion of the people in a fun way.