Mansi Naik got angry with Ketki Chitale for talking like that about Sharad Pawar ketaki chitale offer…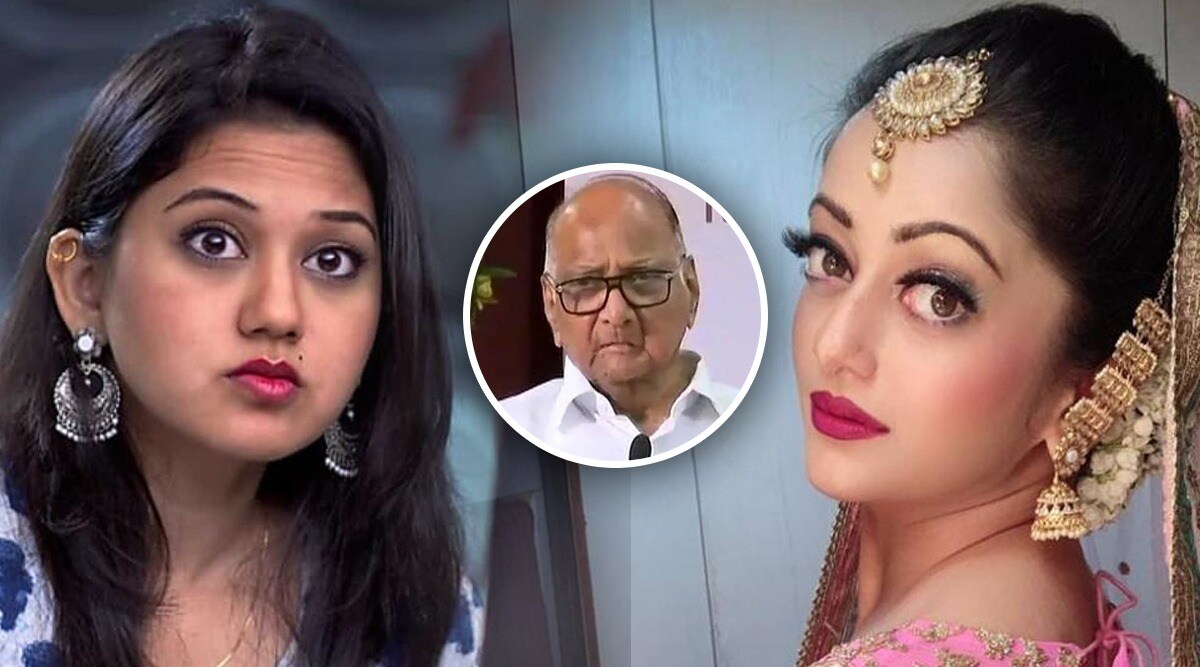 Currently, the Ketki Chitale Facebook post issue seems to be causing a stir in Maharashtra. Actress Ketki Chitale had written an offensive post on her Facebook page criticizing NCP senior leader Sharad Pawar. NCP leaders and activists have become aggressive after this incident. Following this, the Thane Police Criminal Section arrested Ketki Chitale at her residence in Kalamboli. The actress Mansi Naik has reacted to all this matter. Mansi has expressed her anger at Ketaki's behavior.
Actress Mansi Naik has given her reaction while speaking to TV9 Marathi. She said: "We are Marathi and it is really shameful for a Marathi man to talk like that about someone. I don't like what he said at all and I have to think twice before talking or writing about Sharad Pawar like that and what Ketki did is not right. No one should do that. That's why anyone who does should be severely punished so that no one thinks while saying something like that again. It's wrong to talk about the elders."
Read more: Savita Malpekar's angry reaction to the Ketki Chitale case
Meanwhile, the issue of Ketki Chitale's offensive post is currently being discussed in Maharashtra. Ketki had shared a Facebook post about Sharad Pawar. Which was criticized in offensive terms. Action was also taken against Ketki Chitale. She is also being criticized on social media. Sharing such a post about Sharad Pawar seems to cost Ketki Chitale dearly.


2022-05-16 11:34:57
Bhojpuri Stars Sketchy Love Stories. Khesari Lal | Pawan Singh | A…
Bhojpuri industry is very popular among the people nowadays. The Bhojpuri industry is second only to Bollywood in terms of viewership. Fans are also very fond of Bhojpuri artists and are also very eager to know everything related to them, be it their movies, songs or their love life. Many couples in the Bhojpuri industry were hugely successful on screen but their love stories could not find a destiny in real life. In this video, find out who those couples who broke up are.
Khesari Lal Table or Pawan Singh's Lal Ghaghra? What songs broke…
The year 2022 was very special for Bhojpuri cinema and especially for Bhojpuri music. Our Bhojpuri songs broke many records on YouTube, even leaving Bollywood and South Cinema far behind. So today we brought top 10 Bhojpuri songs of the year 2022, which you can listen to in the new year celebration or anytime, it will always make you dance.
OTT vs Theater | Is it fun to watch a movie at home or in a movie theater? , ENT Li…
It is no longer the time when movies were released in theaters before, people had no choice but this. Movie theaters were closed for two years due to the Covid 19 pandemic, so many filmmakers turned to OTT. Many viewers also began to wait for movies to come out on OTT instead of watching movies in theaters after Corona. Faced with such a situation, the question often arises as to whether the theater or the OTT platform is better. In this battle of Theaters vs OTT we got to know the opinion of the people in a fun way.