Manoj Muntashir's poem 'Masjid hai ya shivala' after Gyanvapi masjid controversy goes viral…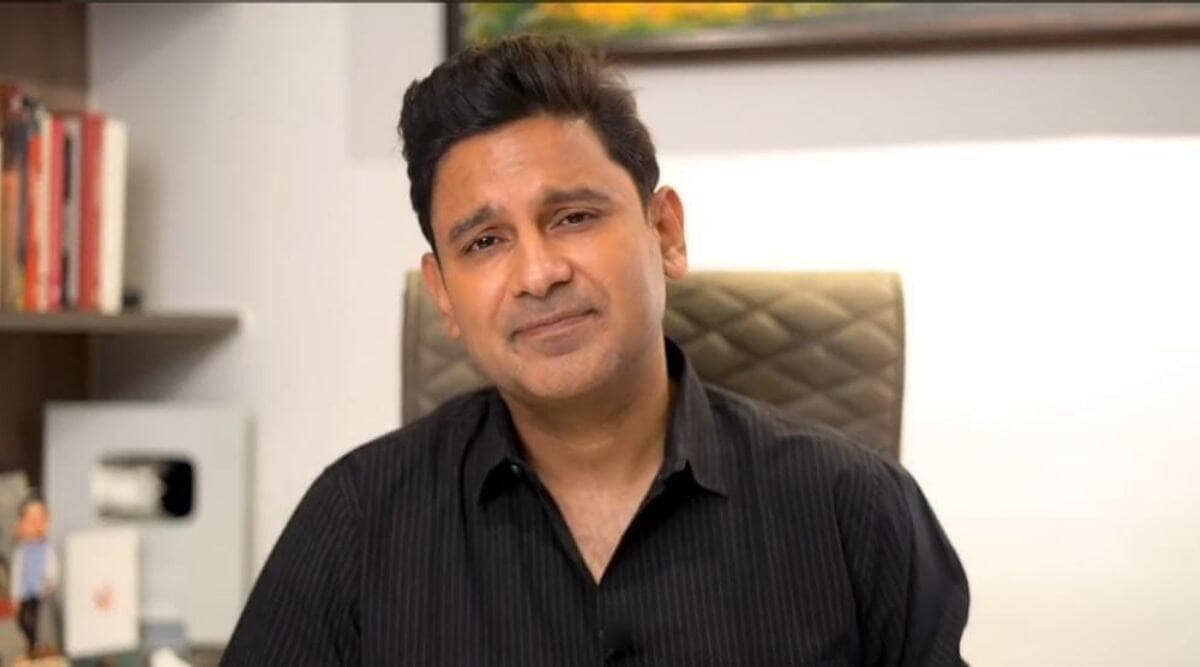 At present, the theme of Gyanvapi Masjid is well known in the country. A poem by lyricist Manoj Muntashir appears to be going viral on social media. Vishwa Hindu Parishad spokesman Vinod Bansal shared a video on Twitter of him. In this video, Manoj Muntashir is seen reciting the poem 'Masjid hai ya shivala, patthar gawahi denge'. The video of him is currently being discussed on social media.
This poem by Manoj Muntshir has been shared by Vinod Bansal on his Twitter. As he shared this video, he wrote: "How touching is this short video." Many users have given mixed reactions to this poem by Manoj Muntashir. Some users say that Manoj Muntashir is speaking against Muslims. However, some have praised Manoj Muntashir's poetry.
How accurate and moving this short video is…
Listen to me and tell me… pic.twitter.com/1rg48TIm8t

– Vinod Bansal Vinod Bansal (@vinod_bansal) May 26, 2022
Of course, this is not the first time that Manoj Muntashir has written a poem on this subject. A few days ago, he had written a poem titled 'Aap Kiske Vanshaj Hai'. In which he commented on the Mughals and his poetry was widely rejected on social media. After that, his new poem is being discussed on social media after the Gyanvapi case.


2022-05-27 04:09:04
Bhojpuri Stars Sketchy Love Stories. Khesari Lal | Pawan Singh | A…
Bhojpuri industry is very popular among the people nowadays. The Bhojpuri industry is second only to Bollywood in terms of viewership. Fans are also very fond of Bhojpuri artists and are also very eager to know everything related to them, be it their movies, songs or their love life. Many couples in the Bhojpuri industry were hugely successful on screen but their love stories could not find a destiny in real life. In this video, find out who those couples who broke up are.
Khesari Lal Table or Pawan Singh's Lal Ghaghra? What songs broke…
The year 2022 was very special for Bhojpuri cinema and especially for Bhojpuri music. Our Bhojpuri songs broke many records on YouTube, even leaving Bollywood and South Cinema far behind. So today we brought top 10 Bhojpuri songs of the year 2022, which you can listen to in the new year celebration or anytime, it will always make you dance.
OTT vs Theater | Is it fun to watch a movie at home or in a movie theater? , ENT Li…
It is no longer the time when movies were released in theaters before, people had no choice but this. Movie theaters were closed for two years due to the Covid 19 pandemic, so many filmmakers turned to OTT. Many viewers also began to wait for movies to come out on OTT instead of watching movies in theaters after Corona. Faced with such a situation, the question often arises as to whether the theater or the OTT platform is better. In this battle of Theaters vs OTT we got to know the opinion of the people in a fun way.