Language controversy: After PM Modi's reaction, says Kichha Sudip;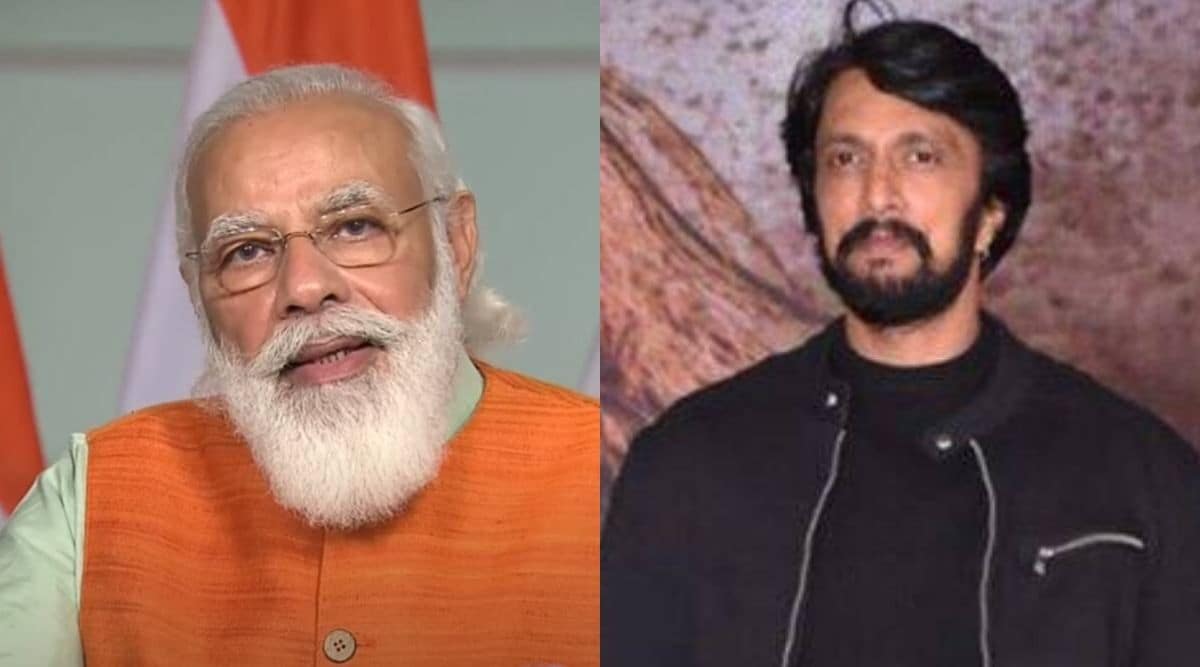 A few days ago, there was a discussion on social media between southern actor Kichha Sudip and Bollywood actor Ajay Devgn about the Hindi language. Speaking on a show, Kichha Sudip said: "Hindi is no longer the national language." That was the statement he made. In reaction to this, actor Ajay Devgn had sent out a tweet. Since then, this issue has been the subject of controversy. The field of acting is divided into two parts, southern cinema and Bollywood. Artists and political leaders also reacted to this. Now Prime Minister Narendra Modi has also reacted to this problem. After his reaction, Kichha Sudip has returned to give an explanation about this controversy.
Prime Minister Narendra Modi recently said in a video conference: "For the past few days, I have seen the country trying to start a debate on language. So people need to be aware now. The priority given to local languages ​​in our education policy reflects our commitment to all regional languages. The BJP sees Indian languages ​​as the soul of Indianness and the nexus for a better future for the country. I mention this here because in recent times there have been attempts to start new discussions on the language issue. That's why we need to make our citizens aware of this."
Read more- Salman Khan- Dispute between Ayush Sharma? Bhaijaan's 'Kabhi Eid Kabhi Diwali' Actor
Speaking to NDTV after Prime Minister Narendra Modi's response, Kichha Sudip said: "It was not my intention to have any fight or dispute. There was no agenda behind all this. That was my opinion. I raised my voice against it. I am proud that Prime Minister Narendra Modi said that. Respect the person who loves your language. Everyone will be proud to hear Modiji's words."
Sudip further said: "I respect all languages. I'm not just representing the Kannada language. I am talking about all the other mother tongues. Which has been mentioned by Prime Minister Narendra Modi. We not only see Narendra Modi as a politician, he is also our leader for all of us."


2022-05-22 10:02:59
Bhojpuri Stars Sketchy Love Stories. Khesari Lal | Pawan Singh | A…
Bhojpuri industry is very popular among the people nowadays. The Bhojpuri industry is second only to Bollywood in terms of viewership. Fans are also very fond of Bhojpuri artists and are also very eager to know everything related to them, be it their movies, songs or their love life. Many couples in the Bhojpuri industry were hugely successful on screen but their love stories could not find a destiny in real life. In this video, find out who those couples who broke up are.
Khesari Lal Table or Pawan Singh's Lal Ghaghra? What songs broke…
The year 2022 was very special for Bhojpuri cinema and especially for Bhojpuri music. Our Bhojpuri songs broke many records on YouTube, even leaving Bollywood and South Cinema far behind. So today we brought top 10 Bhojpuri songs of the year 2022, which you can listen to in the new year celebration or anytime, it will always make you dance.
OTT vs Theater | Is it fun to watch a movie at home or in a movie theater? , ENT Li…
It is no longer the time when movies were released in theaters before, people had no choice but this. Movie theaters were closed for two years due to the Covid 19 pandemic, so many filmmakers turned to OTT. Many viewers also began to wait for movies to come out on OTT instead of watching movies in theaters after Corona. Faced with such a situation, the question often arises as to whether the theater or the OTT platform is better. In this battle of Theaters vs OTT we got to know the opinion of the people in a fun way.