Bollywood actors have to endure as much criticism as fame in this field. Artists often ignore this, but sometimes even respond to criticism. Now something similar has happened with actress Amrita Arora. After being trolled in social media posts, Amrita has given a forceful response to trolls.
Producer-director Karan Johar's 50th birthday party was attended by actresses Amrita Arora, Malaika Arora, Vidya Balan, Sonakshi Sinha, Kareena Kapoor and Aishwarya Rai. Actress Amrita Arora also shared a photo with Kareena Kapoor and Malaika Arora at the party on social media. About what a user had commented as 'Mhatari'. To which Amrita has given a forceful response to the trolls.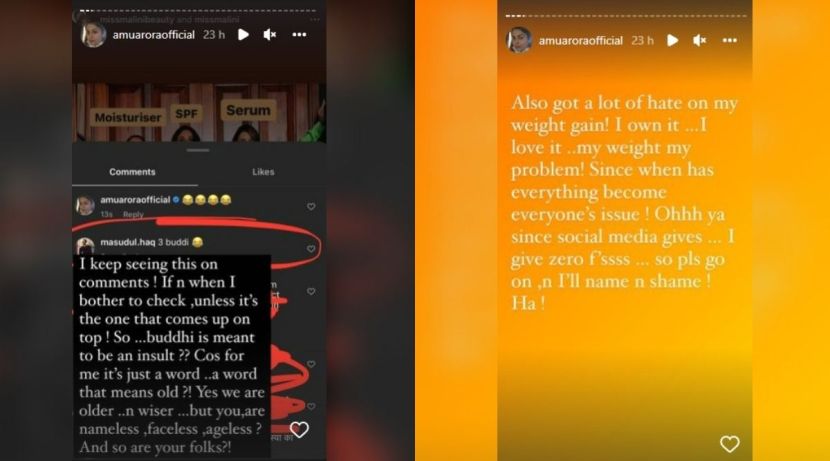 Sharing a screenshot of the user's comment on her Instagram story, Amrita wrote, "I always see those comments but I don't really care." I don't even pay attention to it. But is old age really a shame? Because to me it's just a word. As we get older, we get smarter. But who are you? Nameless, faceless and ageless?'
In another post, Amrita wrote: 'Many have hated me for being overweight. But I like my weight gain. My weight is my problem. So it is better that the others ignore him.' After Amrita's publication, many have supported her. They include Kareena Kapoor, Malaika Arora, Gabriela.