Happy Birthday Vidya Balan Unknown Facts of Dirty Picture Actress
Happy birthday Vidya Balan: Birthday girl Vidya Balan celebrates her 44th birthday today. Today, the actress, who has created a special place in the hearts of the audience with her performance, was born on January 1, 1979 in Chembur, Mumbai in a Tamil family. Very few people know that Vidya wanted to make her career in the film industry from a very young age. Vidya was inspired by actresses Shabana Azmi and Madhuri Dixit. At just 16 years old, Vidya Balan started her career with Ekta Kapoor's show 'Hum Paanch' and her role of Radhika was highly appreciated by the audience.
Vidya Balan considered Madhuri Dixit as his idol
Vidya Balan saw Madhuri Dixit dance in the movie 'Tezaab' while studying in 7th class. Ever since that time, Ella Vidya had thought that she would one day become an actress. Vidya started her career with the TV series 'Hum Paanch'. But Vidya wanted to make her career in cinema. After this, she made several attempts in Malayalam and Tamil movies but was unsuccessful.
Why was Vidya Balan called miserable?
During his initial struggle, he got an opportunity to work in the Malayalam film 'Chakram' with Mohanlal, the superstar of South Indian films. The actress felt that after this film her career would get back on track. At that time, Vidya was in seventh heaven. In six months, she had signed 12 films. However, unfortunately due to some differences between Mohanlal and the film's director, the film was shelved midway through and Vidya was blamed for the result. Because of this, he was also kicked out of other movies. According to the media reports that surfaced at the time, Vidya Balan was responsible for the closure of this film. Not only this, he was also called miserable.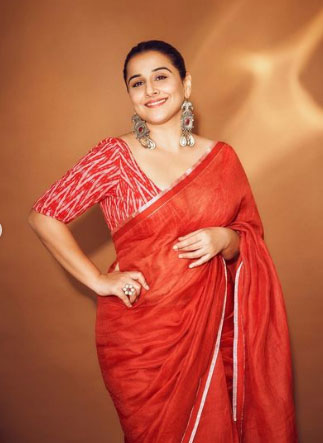 The actress once hated her body.
Vidya Balan was trolled a lot for her body. After which she started to hate her body. The actress had said, I began to doubt myself. I have fought a long battle with my body. I was very angry and I also hated my body. His family supported him as he made his mark in the entertainment industry. He got a lot of appreciation for her movies 'Kahaani' and 'The Dirty Picture'.
read this too:
Tunisha Sharma suicide case: Sheejan Khan got no relief, court sent him into court custody for 14 days
Bhojpuri Stars Sketchy Love Stories. Khesari Lal | Pawan Singh | A…
Bhojpuri industry is very popular among the people nowadays. The Bhojpuri industry is second only to Bollywood in terms of viewership. Fans are also very fond of Bhojpuri artists and are also very eager to know everything related to them, be it their movies, songs or their love life. Many couples in the Bhojpuri industry were hugely successful on screen but their love stories could not find a destiny in real life. In this video, find out who those couples who broke up are.
Khesari Lal Table or Pawan Singh's Lal Ghaghra? What songs broke…
The year 2022 was very special for Bhojpuri cinema and especially for Bhojpuri music. Our Bhojpuri songs broke many records on YouTube, even leaving Bollywood and South Cinema far behind. So today we brought top 10 Bhojpuri songs of the year 2022, which you can listen to in the new year celebration or anytime, it will always make you dance.
OTT vs Theater | Is it fun to watch a movie at home or in a movie theater? , ENT Li…
It is no longer the time when movies were released in theaters before, people had no choice but this. Movie theaters were closed for two years due to the Covid 19 pandemic, so many filmmakers turned to OTT. Many viewers also began to wait for movies to come out on OTT instead of watching movies in theaters after Corona. Faced with such a situation, the question often arises as to whether the theater or the OTT platform is better. In this battle of Theaters vs OTT we got to know the opinion of the people in a fun way.