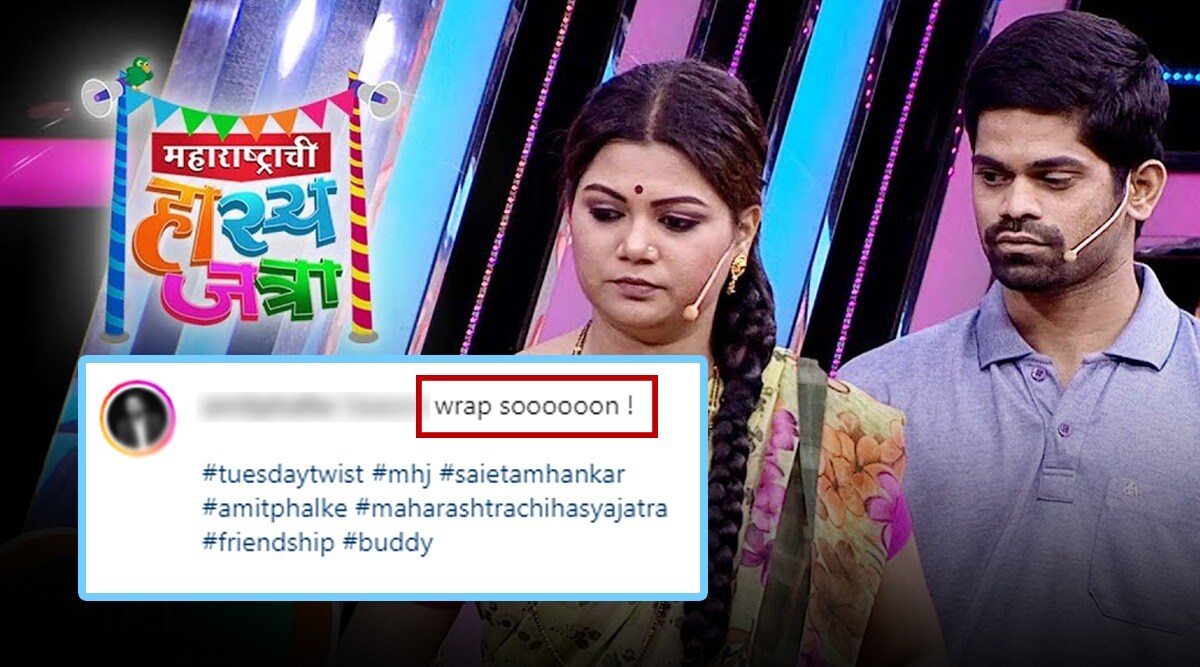 'Maharashtrachi Hasyajatra' has been entertaining the audience for the past few years. This event is very popular in Maharashtra. Many of the show's comedians entertain the audience. However, the Maharashtra comedy fair will soon say goodbye to the audience. Sony Marathi Head of Content Amit Phalke shared this post. So these discussions have reached a critical point.
Amit Phalke is always active on social media. He often shares posts about the Maharashtra Jatra event. He recently shared a photo with Sai Tamhankar. This photo is in black and white format. They both deal with their confidence when they choose to embark on their gaming activities. Captioning the photo, he said:
r Madhavan praises PM Modi at Cannes Film Festival, says 'this is the new India'
Many fans are upset to learn that the current season of 'Comedy Jatra in Maharashtra' will end soon. There are a lot of comments like 'No', 'Don't do that', 'Don't do that sir'. But there is a new twist.
Amit Phalke shared another new post after this photo. In it she has shared a smiling photo with Prajakta Mali. Captioning it, she says 'New Season Soon' means 'New Season Coming Soon'. Fans have understood all of this ever since.
"Our relationship was going to be strong but only then", Riteish Deshmukh revealed the secret
The Maharashtra comedy fair has been entertaining the audience since 2018. A new episode is coming soon. It is unknown at this time what he will do after leaving office. But soon the secret will be revealed.


2022-05-20 11:51:16