Famous director Basu Chatterjee passed away, directed films like 'Rajinigandha' and 'Chitchor'
Detailed
The year 2020 is proving like a nightmare for Bollywood.
Bad news is coming out of the Bollywood corridors one after the other.
The news of the death of famous lyricist Anwar Sagar came last day.
It is now reported that Basu Chatterjee, the famous director who made romantic and tickling films, has passed away.
Filmmaker Ashok Pandit has given this information.
Ashok Pandit tweeted, 'I am very sad to say that the great filmmaker Basu Chatterjee has passed away.
His funeral will be performed at 2 pm today in Santa Cruz.
This film is a big loss for the world.
Miss you sir
I am extremely grieved to inform you all the demise of Legendary Filmmaker Basu Chatterjee ji. His last rites will be performed today at Santacruz creamation at 2 pm.It's a great loss to the industry.Will miss you sir. #RIPBasuChaterjee . pic.twitter.com/wxjpg6SDgg– Ashoke Pandit (@ashokepandit) June 4, 2020


Basu Chatterjee was 90 years old. However, no information has been received about why he died.

Basu Chatterjee was born on 30 January 1930 in Ajmer. Basu was known for his distinct identity films. In films like 'Chameli Ki Shaadi', 'Khatta Meetha', Rajnigandha, she spread her magic. His films were based on middle class families. These films often tickled the audience a lot. The death of Basu Chatterjee is an irreparable loss to the entertainment world.
Priya Marath poured a glass of water on Abhijeet Khandkekar's body and said, "I…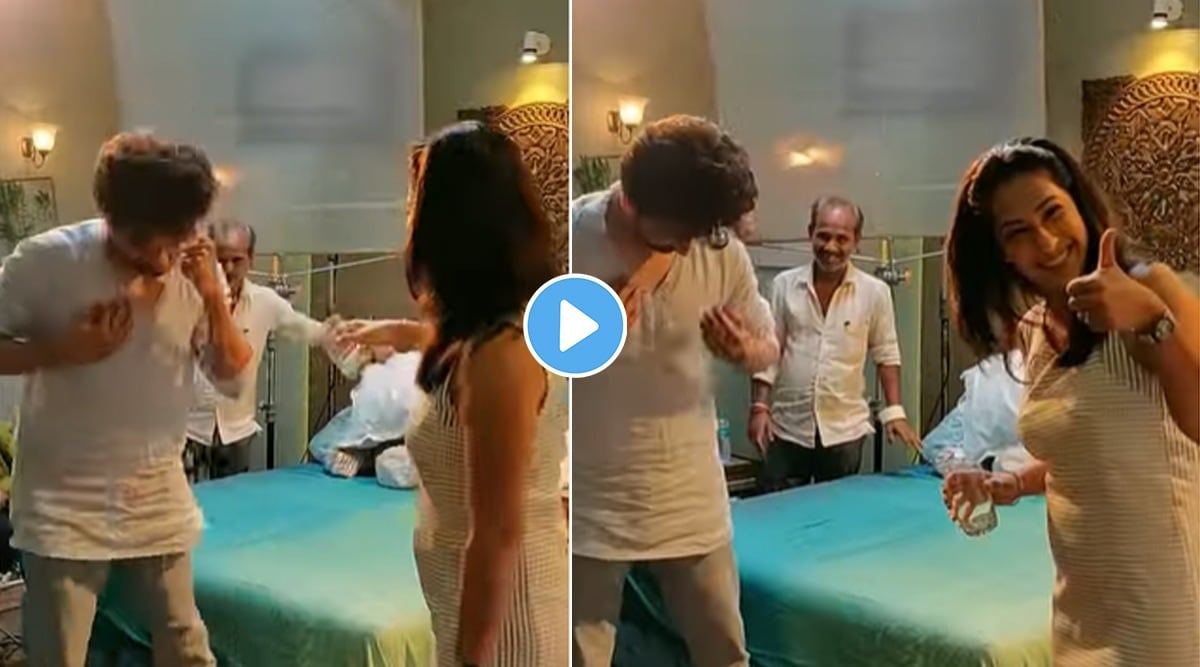 Actress Priya Marathe is known as an actress who has made Marathi cinema with Hindi. Priya has played many villainous personalities so far. Her imprint remains in the mind of the audience even today. She is currently seen playing a villain in the series 'Tujhech Mein Gaat Aahe'. In a very short time, this series has become popular among viewers. In one of the scenes of this series, Priya Marathe is seen pouring water on the body of Abhijeet Khandkekar. Recently, Ella Priya shared a behind-the-scenes video of these actors filming.
Priya recently shared a video on Instagram. In this video, Priya is seen carrying a glass of water in front of the camera. She then picks up the glass and throws it at Abhijeet. She is seen enjoying this scene. Everyone's eyebrows go up after seeing this video of Priya.
"Whether I deserve it or not," in actor Gaurav More's 'she' post discussion
Priya's BTS video is going viral right now. "You have to do what the actor has to do for the scene and I don't have much fun doing it," he captioned the video, "Abhijeet, I was helping you." Many people are seen commenting on the video of him.
"Torch in hand and aggression in the eye", poster of the new movie by actress Mukta Barve is shown
Priya Marathe plays the role of Abhijit Khandkekar, the wife of Malhar Kamat in the series 'Tujhech Mi Gaat Aahe'. Priya's character is a bit negative on this. However, she is receiving a lot of love from the audience. The series will tell the story of Chimukalya Swara, who has a dream of singing and strives to fulfill it under extremely adverse conditions. Actress Urmila Kanitkar-Kothare is making a strong comeback to the small screen after 12 years.
2022-05-26 12:40:28
"You want to hold me tight", Riteish Deshmukh was moved by his father, shared…
Today is the birthday of former Maharashtra Chief Minister Vilasrao Deshmukh. Actor Riteish Deshmukh has been emotional on the occasion of his father's birthday. Ritesh has shared an emotional post through social networks. He also posted a photo. In it, the two Riteish sons are seen waving at a photo of Vilasrao Deshmukh. Seeing Riteish's post, his love for his father is clear.
Sharing a special post for his father, he said: "I want to give you a big hug. Happy birthday to you. I want to be blessed by touching your feet. I want to see you smile again. I want to hear you say that I am always with you, patting me on the back. I want to walk with you hand in hand. I want to squeeze your feet and look at you alone. I want to see you play, joke around, play with your grandchildren, tell them stories. I really want you to be with me now."
Read more – Shocking! The body of a 21-year-old model-actress was found in her residence after the suicide of Pallavi Day
This special post shared by Ritesh for his father is truly stunning. Riteish misses his father very much. Through social media, Riteish Deshmukh always evokes memories of her father. Netizens have also liked her post. She wants to tell her father in this post that he will always remember you.
Read More – VIDEO: "Divorce Is Not A Game", People Angry After Watching Aamir Khan-Kiran Rao's 'He' Viral Video
Riteish is seen talking about his father all the time. He is proud of the admirable work he has done so far. On the occasion of his father's birthday, Riteish has once again refreshed old memories of him.
2022-05-26 11:16:47
What does Nick Jones think of his daughter Malati? Revealed in Chat Show | Priyanka Chopra…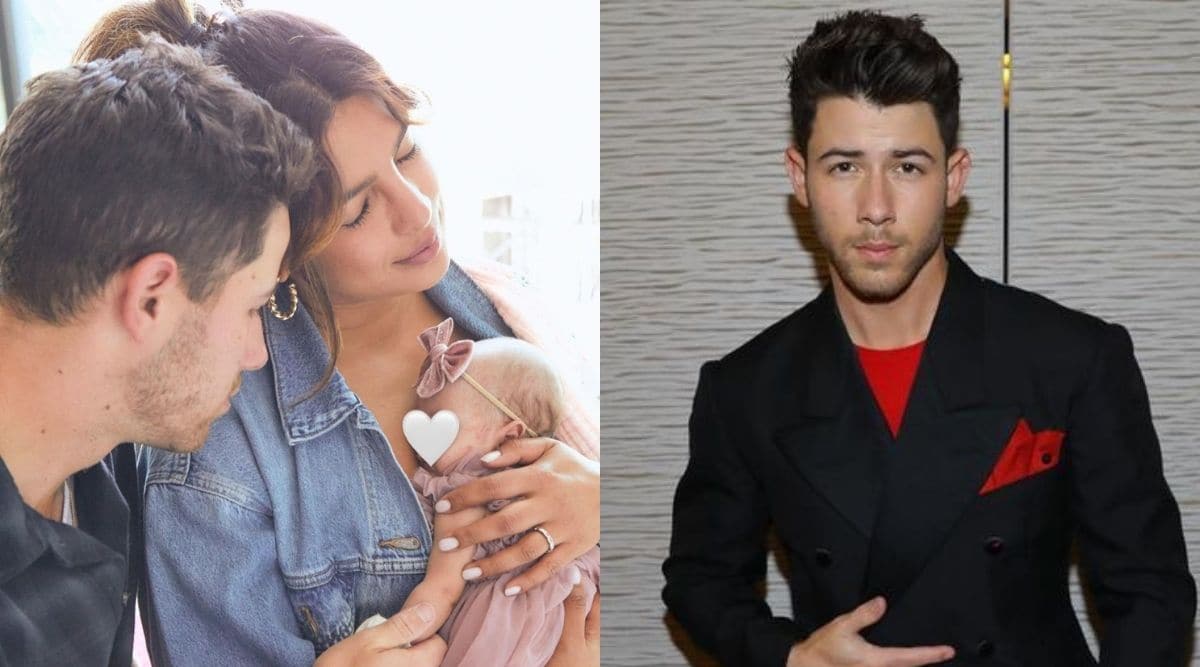 American singer Nick Jonas and Bollywood actress Priyanka Chopra became parents a few months ago. Priyanka Chopra shared her first photo of her daughter on social media for Mother's Day. Priyanka and Nick are very conscious of their daughter's privacy. However, she said that her daughter's name was revealed after official hospital documents were leaked. In a recent interview, Nick shared his experience of becoming a father for the first time.
Nick recently appeared on The Kelly Clarkson. At that time, he shared his experience of being a father for the first time and raising a daughter with Priyanka. He said: "Malati's arrival in our lives is like magic. It is a blessing to have her in our home. Is so sweet". Apart from this, Nick also told Priyanka and the problems that he had to face while Malati was in the ICU.
Meanwhile, Priyanka Chopra shared the first photo with her daughter on social media on the occasion of Mother's Day and also wrote a special note. She wrote: 'On this Mother's Day we would like to share the experience of the last few months. Of course, many have experienced this. After spending more than 100 days in the ICU, we have brought our little fairy home. We are very happy that our daughter has returned home. I thank all the doctors, nurses and hospital staff in Los Angeles. She has started a new chapter in our lives.'
2022-05-26 11:45:52