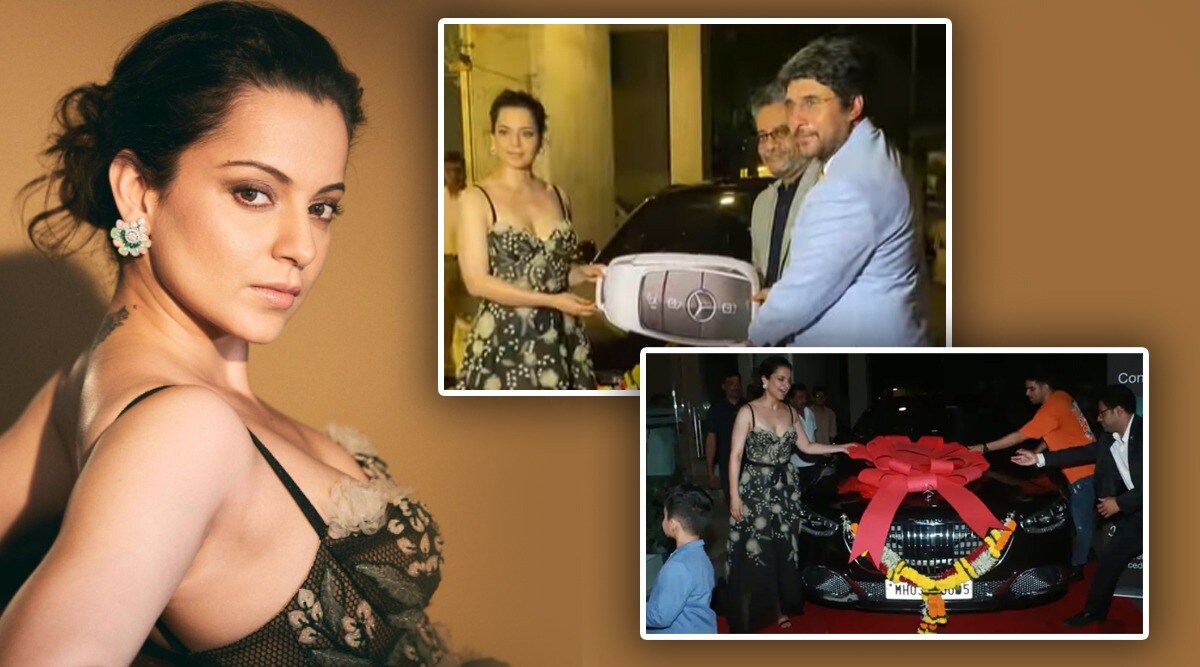 Bollywood's 'Dhakad' girl Kangana Ranaut is always in the news for her outspoken statements. Her statements often generate controversy on social networks. Recently, Kangana's movie 'Dhakad' was released. In this movie, Kangana is seen in a different way than usual. Even before the release of such a film, she Kangana has given herself a special gift. Kangana Ranaut has bought a new car and now another expensive car has been added to her car collection. The video of Kangana buying a car has gone viral on social media.
Kangana's video has been shared on the official Instagram account of 'Mercedes Maybach in India'. On Thursday night, Kangana bought a luxury car 'Mercedes Maybach S680'. Kangana was accompanied by her parents, sister and her family. The video of Kangana posing with a car has gone viral on social media.
Read More – Amitabh Bachchan – Shah Rukh Khan and 2 other actors have been sued, read exactly what happened
In this video, Kangana is seen posing with a black Mercedes car. However, Kangana did not give any information about this from any of her social media accounts. According to the information received, Kangana Ranaut had bought his first car 'BMW 7' at the age of 21. He bought the car in 2008.
Read more- That Cannes Festival but it speaks of Deepika's ear; The user said: "Why so much oppression?"
Meanwhile, after the video of Kangana Ranaut with her new car went viral on social media, many on social media congratulated her and wished her well. Speaking of Kangana's movie, her recently released movie 'Dhakad' seems to be receiving a mixed response from the audience. Actor Arjun Rampal also has a major role in this movie.


2022-05-20 10:22:35