Chhakuli house condition in 'Filly' selected for 'Cannes' is bad, 1 lakh from Amit Deshmukh…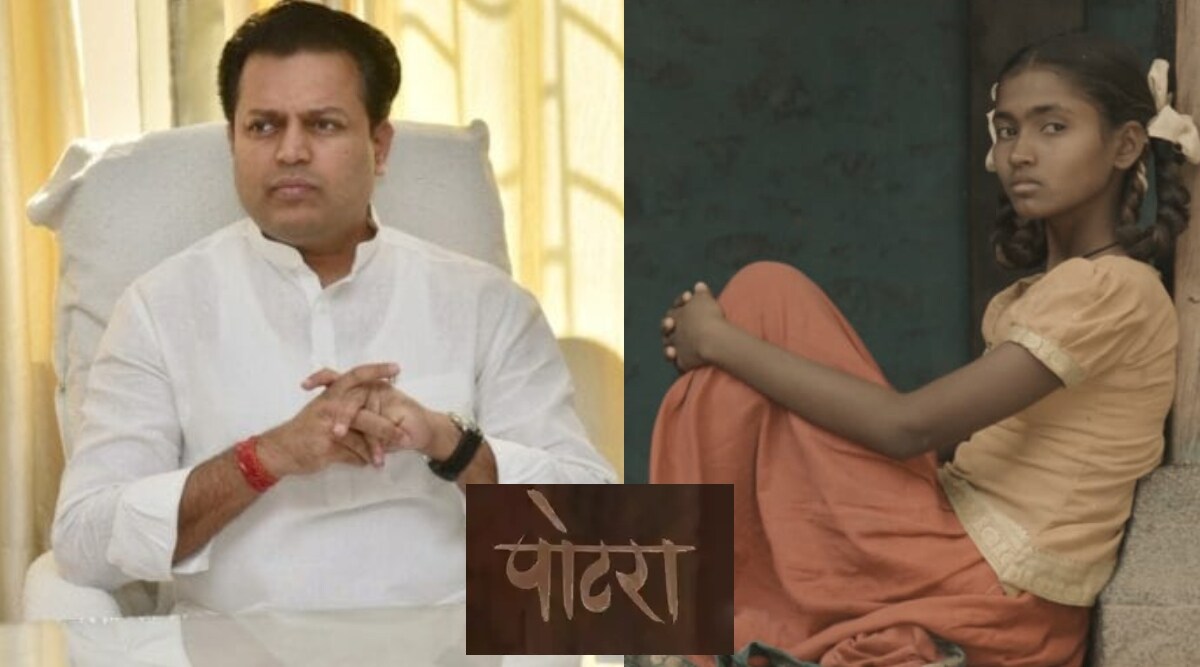 'Filly' has been selected for this year's Cannes International Film Festival. The house of Chhakuli Deokar, the actor in this film, is in dire straits. Therefore, the decision to provide him with financial assistance was made by the Minister of Cultural Affairs, Amit Deshmukh. According to this, a check of Rs.
Every year, the state government sends three Marathi films to France for the Cannes International Film Festival with the aim of giving Marathi films a place in the international market. Marathi films 'Filly', 'Karkhanisanchi Wari' and 'Ticham Shahar Honam' have been selected for this year's Cannes International Film Festival. 'Filly' is the first film for actor Chhakuli Pralhad Deokar (15) in 'Filly'. He had never acted in a movie or a play before. She has been awarded as the Best Actress at the Pune International Film Festival-2022.
Jitendra Joshi's 'Godavari' selected for the Cannes Film Festival
Chhakuli is a resident of Ashti village in Mohol taluka of Solapur district. The state of his house is very bad and miserable. She does not have her own house for her family to live in, but she lives with her parents in a dilapidated shack in the village. Her father is sick and bedridden. Cultural Affairs Minister Amit Deshmukh had received information that her mother was doing the work.
Complaint filed against comedian Bharti Singh
He then ordered the Chitranagari administration to provide further financial assistance to Chhakuli and to plan further education to develop his artistic talents. Following the instructions of the Minister of Cultural Affairs, the Chitranagari administration took immediate action and presented a check for Rs 1 lakh to Chhakuli. Also, for higher education in the field of acting, with the advice of his family, help from the corporation's social responsibility fund will be provided, managing director Vivek Bhimnawar said.


2022-05-17 07:13:36
Bhojpuri Stars Sketchy Love Stories. Khesari Lal | Pawan Singh | A…
Bhojpuri industry is very popular among the people nowadays. The Bhojpuri industry is second only to Bollywood in terms of viewership. Fans are also very fond of Bhojpuri artists and are also very eager to know everything related to them, be it their movies, songs or their love life. Many couples in the Bhojpuri industry were hugely successful on screen but their love stories could not find a destiny in real life. In this video, find out who those couples who broke up are.
Khesari Lal Table or Pawan Singh's Lal Ghaghra? What songs broke…
The year 2022 was very special for Bhojpuri cinema and especially for Bhojpuri music. Our Bhojpuri songs broke many records on YouTube, even leaving Bollywood and South Cinema far behind. So today we brought top 10 Bhojpuri songs of the year 2022, which you can listen to in the new year celebration or anytime, it will always make you dance.
OTT vs Theater | Is it fun to watch a movie at home or in a movie theater? , ENT Li…
It is no longer the time when movies were released in theaters before, people had no choice but this. Movie theaters were closed for two years due to the Covid 19 pandemic, so many filmmakers turned to OTT. Many viewers also began to wait for movies to come out on OTT instead of watching movies in theaters after Corona. Faced with such a situation, the question often arises as to whether the theater or the OTT platform is better. In this battle of Theaters vs OTT we got to know the opinion of the people in a fun way.