Cannes 2022: Amrita Fadnavis attends the Cannes Film Festival, sharing photos… | …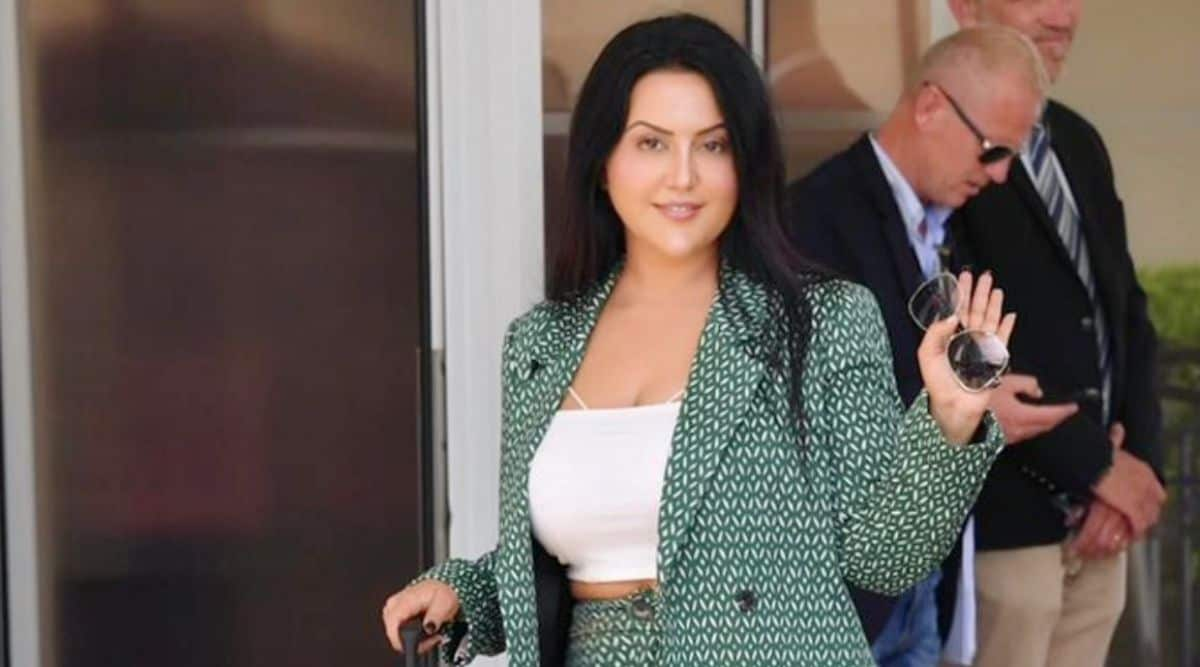 The wife of former Chief Minister Devendra Fadnavis, Amrita Fadnavis, is always in the news on social media. Amrita Fadnavis is very active on social media. She is always seen on Twitter expressing her views on social and political issues. Besides politics, Amrita Fadvis also loves art. She is a singer herself and has released many songs so far. Amrita Fadnavis has already arrived for the 75th Cannes Film Festival.
Amrita Fadnavis shared this information on her Twitter. This tweet from Amrita Fadnavis, who arrived for the Cannes Film Festival, has gone viral. As she shared a photo of herself, she wrote in her tweet: "I came to Cannes for the 2022 Cannes Film Festival and a better world." This Amrita Fadnavis tweet and photo of her are currently very popular on social media. Users are seen commenting on her tweets.
Read more: "Not everything was to ascend at that time."
Meanwhile, the internationally acclaimed Cannes Film Festival kicked off on May 17. This year's 75th Cannes Film Festival will run until May 28. The film festival will also feature various events. At the same time, six Indian films have been honored at the Cannes Film Festival. These six movies include Marathi movies. Potra, Karkhanisanchi Wari and Ticha Shahar Hona, Godavari have been acclaimed at the Cannes Film Festival.
Read More – "He hasn't earned a single rupee in the last 4 years because…" R Madhavan's Big Revelation
Deepika Padukone has been selected to the 8-member jury of the 75th Cannes Film Festival. Deepika currently works as a jury member at the film festival. Also, for the first time, India has been awarded the 'Country of Honour' at the Cannes Film Festival. Also, Satyajit Ray's 'Rival' will screen at the Cannes Film Festival this year. The screening of R Madhavan's 'Rocketry: The Numbi Effect' was held on May 19 at this film festival.


2022-05-21 10:26:43
Bhojpuri Stars Sketchy Love Stories. Khesari Lal | Pawan Singh | A…
Bhojpuri industry is very popular among the people nowadays. The Bhojpuri industry is second only to Bollywood in terms of viewership. Fans are also very fond of Bhojpuri artists and are also very eager to know everything related to them, be it their movies, songs or their love life. Many couples in the Bhojpuri industry were hugely successful on screen but their love stories could not find a destiny in real life. In this video, find out who those couples who broke up are.
Khesari Lal Table or Pawan Singh's Lal Ghaghra? What songs broke…
The year 2022 was very special for Bhojpuri cinema and especially for Bhojpuri music. Our Bhojpuri songs broke many records on YouTube, even leaving Bollywood and South Cinema far behind. So today we brought top 10 Bhojpuri songs of the year 2022, which you can listen to in the new year celebration or anytime, it will always make you dance.
OTT vs Theater | Is it fun to watch a movie at home or in a movie theater? , ENT Li…
It is no longer the time when movies were released in theaters before, people had no choice but this. Movie theaters were closed for two years due to the Covid 19 pandemic, so many filmmakers turned to OTT. Many viewers also began to wait for movies to come out on OTT instead of watching movies in theaters after Corona. Faced with such a situation, the question often arises as to whether the theater or the OTT platform is better. In this battle of Theaters vs OTT we got to know the opinion of the people in a fun way.