Bhojpuri Actress Ms. Dhoni Raai Laxmi Personal Life Love Angle With Cri…
Bhojpuri Actress Raai Laxmi Personal Life: From the south to the Bhojpuri cinema and from the Bhojpuri cinema to the corridors of the Internet, the name of Raai Laxmi is heard ringing. Raai Laxmi is that beautiful actress who has raised the temperature of the internet with her hotness. Rai Lakshmi's personal life is in the foreground more than her professional life.
Rai Lakshmi once shared the painful story of her broken heart with the audience. She once said that her heart had been broken 5 times in his life. Rai Lakshmi has proven to be very unlucky in matters of love. Do you know that the name of Rai Lakshmi has also been associated with the famous cricketer MS Dhoni?
Out of these five relationships, Rai Lakshmi only had one relationship with MS Dhoni. The news of the relationship between Rai Lakshmi and MS Dhoni made many headlines but when both of them went their separate ways, Rai Lakshmi parted ways with MS Dhoni. This story is from the year 2008 to 2009, when Rai Lakshmi devoted herself completely to the king of cricket, Dhoni. MS Dhoni and Raai Laxmi also attended the Indian Premier League party together. Not only this, but Dhoni also became a special guest of Raai Laxmi's birthday party.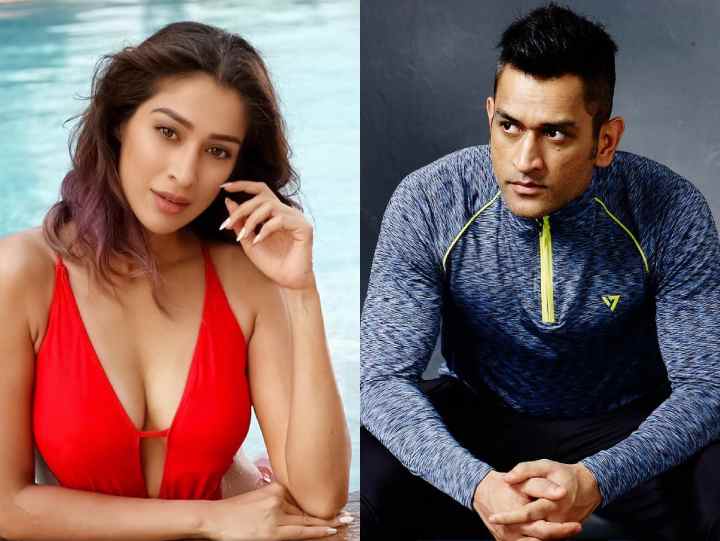 But when Dhoni married Sakshi, breaking Rai Laxmi's heart, the ground collapsed under the actress's feet. In an interview given to Zee News in 2014, Rai Lakshmi while talking about her relationship said that it seems that this relationship is a stain on my life that will never go away.
She had said, "After the relationship with Dhoni, I have been in 2-3 more relationships, but no one noticed that. I know him very well, I don't know whether to call it a relationship or not… because it was never like that. We both respect each other and We've moved on in our lives, I just have to focus on my work.
read this too:-Covid-19: Corona spreading panic in China, many celebrities died, Zhang Mu, Ren Jun are also listed
Bhojpuri Stars Sketchy Love Stories. Khesari Lal | Pawan Singh | A…
Bhojpuri industry is very popular among the people nowadays. The Bhojpuri industry is second only to Bollywood in terms of viewership. Fans are also very fond of Bhojpuri artists and are also very eager to know everything related to them, be it their movies, songs or their love life. Many couples in the Bhojpuri industry were hugely successful on screen but their love stories could not find a destiny in real life. In this video, find out who those couples who broke up are.
Khesari Lal Table or Pawan Singh's Lal Ghaghra? What songs broke…
The year 2022 was very special for Bhojpuri cinema and especially for Bhojpuri music. Our Bhojpuri songs broke many records on YouTube, even leaving Bollywood and South Cinema far behind. So today we brought top 10 Bhojpuri songs of the year 2022, which you can listen to in the new year celebration or anytime, it will always make you dance.
OTT vs Theater | Is it fun to watch a movie at home or in a movie theater? , ENT Li…
It is no longer the time when movies were released in theaters before, people had no choice but this. Movie theaters were closed for two years due to the Covid 19 pandemic, so many filmmakers turned to OTT. Many viewers also began to wait for movies to come out on OTT instead of watching movies in theaters after Corona. Faced with such a situation, the question often arises as to whether the theater or the OTT platform is better. In this battle of Theaters vs OTT we got to know the opinion of the people in a fun way.