Bhojpuri actress Akshara Singh shares an angry photo from her gym.
Akshara Singh looks angry in her latest gym photo: Bhojpuri actress Akshara Singh is seen paying close attention to her fitness. Akshara Singh is seen working day and night in the gym to keep her slim waist. Recently, Akshara Singh has shared another image from the gym among the audience, in which anger is seen in the eyes of the actress, hammer in her hands.
Yes, in this picture that is going viral, Akshara Singh is seen looking very angry. The shadow of anger on his face is clearly visible in his eyes. It seems that someone has forced Akshara Singh to get angry in the gym.
Akshara Singh looked angry.
Let me tell you that Akshara Singh has posted this image as a motivational post for his viewers. Posting this photo on her Instagram, Akshara Singh wrote in the caption: You will be unstoppable, believe in yourself girls… Bhojpuri actor Pradeep Pandey Chintu's reaction has also come to light on the photo of Akshara Singh. Pradeep Pandey is seen asking him that he is okay but why are you so angry?


Akshara Singh's gym look
This photo of Akshara Singh started going viral on social media in just 1 hour. While commenting, many users say that Akshara Singh's appearance is scary, while some praise her spirit. Along with Akshara's attitude, her appearance also looks very strong. In the all black look, the actress has worn gray shoes and a black cap.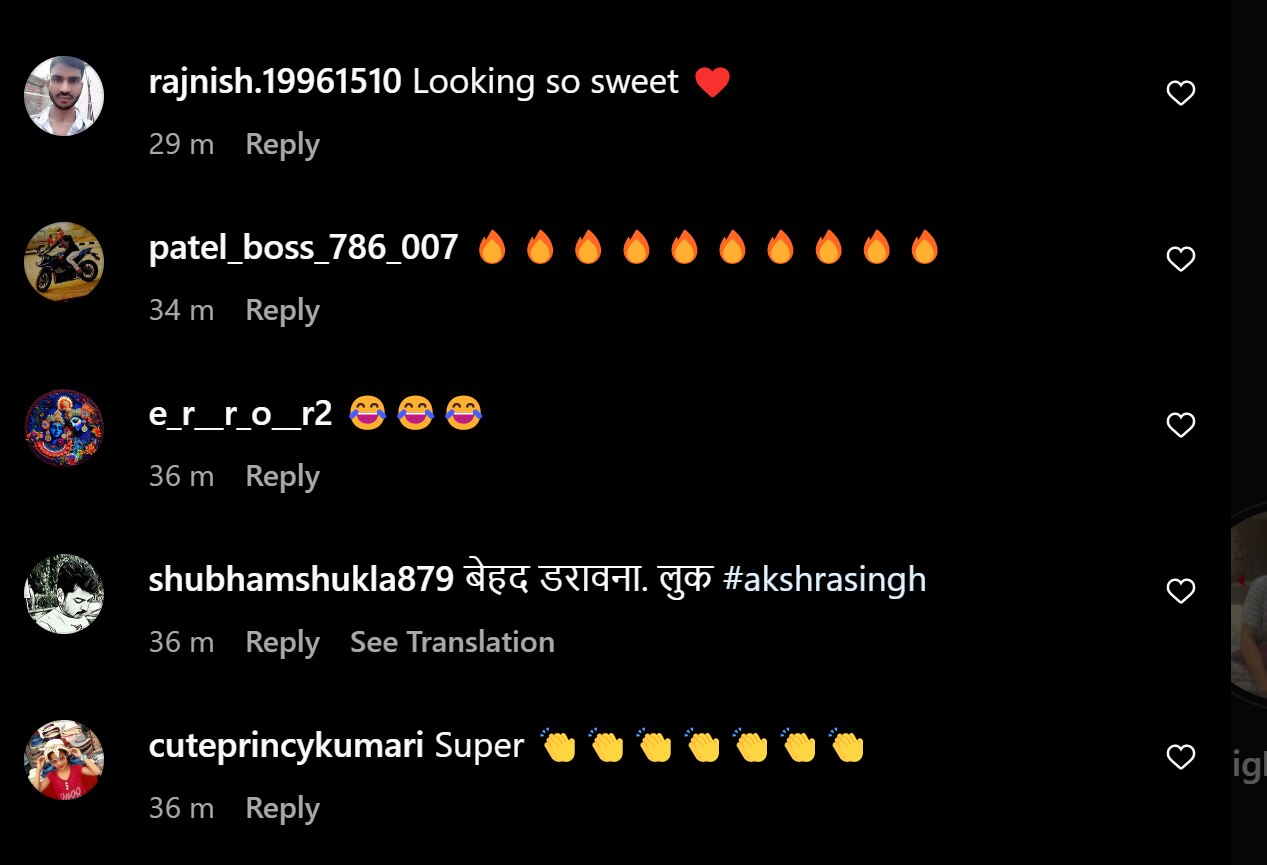 read this too:-Amber Heard said of the deal with Johnny Depp: "I've been insulted, now the time has come to set me free."
Bhojpuri Stars Sketchy Love Stories. Khesari Lal | Pawan Singh | A…
Bhojpuri industry is very popular among the people nowadays. The Bhojpuri industry is second only to Bollywood in terms of viewership. Fans are also very fond of Bhojpuri artists and are also very eager to know everything related to them, be it their movies, songs or their love life. Many couples in the Bhojpuri industry were hugely successful on screen but their love stories could not find a destiny in real life. In this video, find out who those couples who broke up are.
Khesari Lal Table or Pawan Singh's Lal Ghaghra? What songs broke…
The year 2022 was very special for Bhojpuri cinema and especially for Bhojpuri music. Our Bhojpuri songs broke many records on YouTube, even leaving Bollywood and South Cinema far behind. So today we brought top 10 Bhojpuri songs of the year 2022, which you can listen to in the new year celebration or anytime, it will always make you dance.
OTT vs Theater | Is it fun to watch a movie at home or in a movie theater? , ENT Li…
It is no longer the time when movies were released in theaters before, people had no choice but this. Movie theaters were closed for two years due to the Covid 19 pandemic, so many filmmakers turned to OTT. Many viewers also began to wait for movies to come out on OTT instead of watching movies in theaters after Corona. Faced with such a situation, the question often arises as to whether the theater or the OTT platform is better. In this battle of Theaters vs OTT we got to know the opinion of the people in a fun way.