Batting tips taken from Virat Kohli for Anushka Sharma's 'Chakda Xpress'…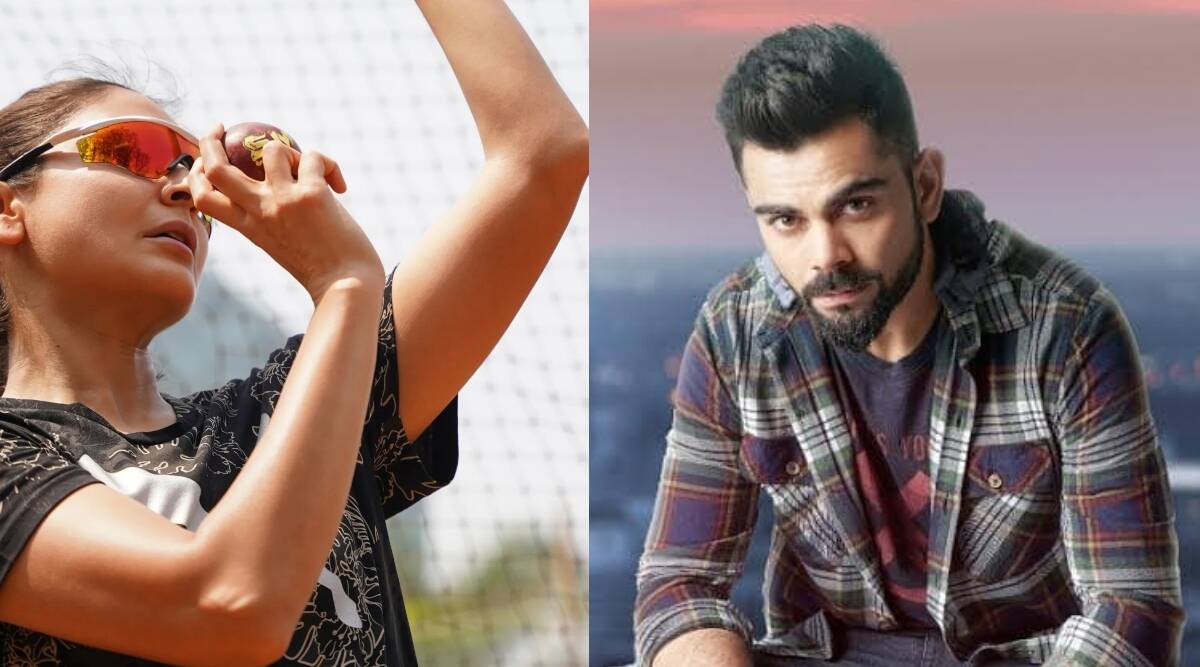 Bollywood actress Anushka Sharma is always talked about for her quirky and attractive style along with her movies. Anushka is currently out of Cineworld. Anushka was last seen in the 2018 film Zero directed by Anand L. Rai. Anushka has not signed any movies after this movie. She was producing various movies and series under her production house. After this, Anushka became pregnant and now, after her daughter has turned 1 year old, she Anushka returns to the cinema. She now comes the movie 'Chakda Express' based on the inspiring journey of the former captain of the Indian women's cricket team Jhulan Goswami. With this movie, Anushka is ready to return to the world of acting.
In an interview to a website, Anushka said that she received batting advice from her husband Virat Kohli for the film. We always discuss the progress of my work. When I learn something new, I share my video with Virat and get feedback from her. Fortunately, he is not a bowler, so I listen to my coach a lot. But I accept Virat's batting advice." Do you suffer physically while playing cricket? She commented on this. "I used to appreciate that playing cricket can be stressful, but I realized how physically taxing it can be." Anushka he had started intensive cricket training in March this year Videos of his training session were also shared.
Anushka often attends cricket matches and is seen from the stands cheering for her husband Virat. In 2020, Anushka Sharma shared a hilarious video on Instagram saying "Aye Kohli, aye Kohli! Don't square it," she said. Chakda Express will be directed by Prosit Roy and produced by Anushka's brother Karnesh Sharma, Clean Slate Films.


2022-05-18 08:09:53
Bhojpuri Stars Sketchy Love Stories. Khesari Lal | Pawan Singh | A…
Bhojpuri industry is very popular among the people nowadays. The Bhojpuri industry is second only to Bollywood in terms of viewership. Fans are also very fond of Bhojpuri artists and are also very eager to know everything related to them, be it their movies, songs or their love life. Many couples in the Bhojpuri industry were hugely successful on screen but their love stories could not find a destiny in real life. In this video, find out who those couples who broke up are.
Khesari Lal Table or Pawan Singh's Lal Ghaghra? What songs broke…
The year 2022 was very special for Bhojpuri cinema and especially for Bhojpuri music. Our Bhojpuri songs broke many records on YouTube, even leaving Bollywood and South Cinema far behind. So today we brought top 10 Bhojpuri songs of the year 2022, which you can listen to in the new year celebration or anytime, it will always make you dance.
OTT vs Theater | Is it fun to watch a movie at home or in a movie theater? , ENT Li…
It is no longer the time when movies were released in theaters before, people had no choice but this. Movie theaters were closed for two years due to the Covid 19 pandemic, so many filmmakers turned to OTT. Many viewers also began to wait for movies to come out on OTT instead of watching movies in theaters after Corona. Faced with such a situation, the question often arises as to whether the theater or the OTT platform is better. In this battle of Theaters vs OTT we got to know the opinion of the people in a fun way.