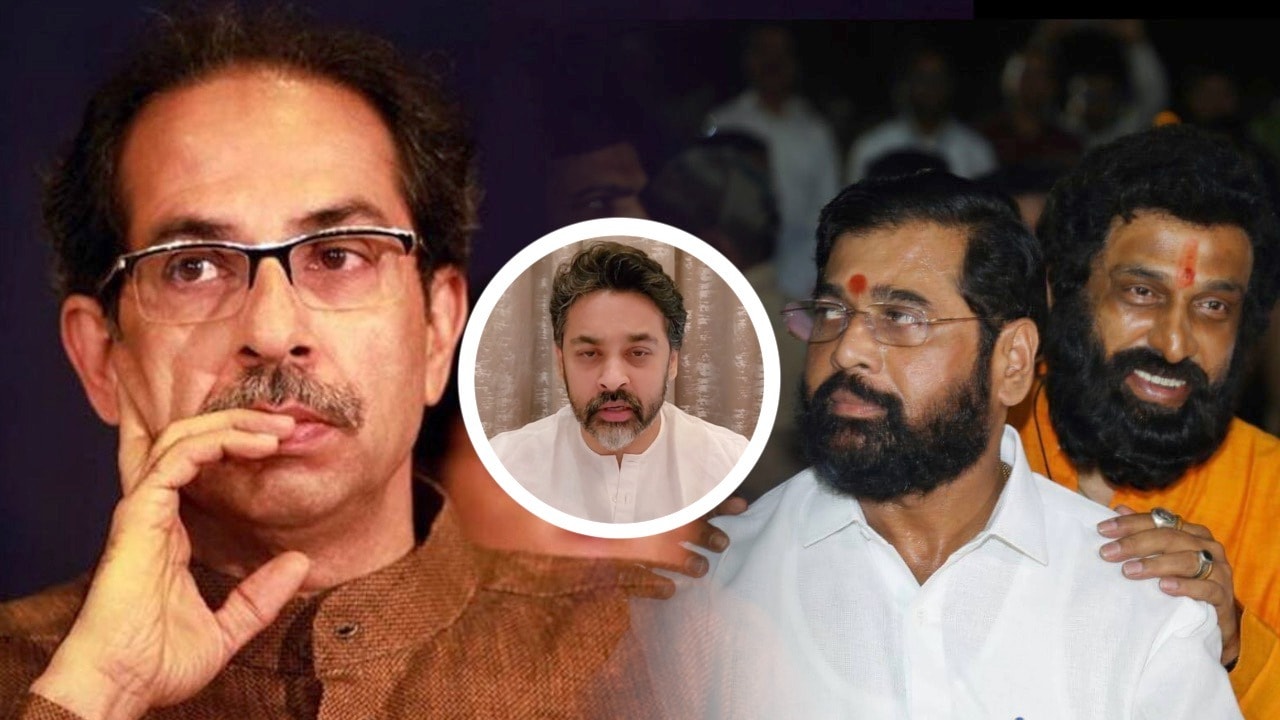 Many memories of Dharmaveer Anand Dighe are being revived on the occasion of the movie 'Dharmaveer: Mukkam Post Thane'. The movie 'Dharmaveer' premiered on May 13. The film is based on the life of Dharmaveer Anand Dighe. Maharashtra BJP Secretary of State Nilesh Rane shared a post on social media after the release of the film, saying Anand Dighe's family was not involved in politics. His post is currently going viral on social media and has become a topic of discussion.
Nilesh Rane shared this post from his Twitter account. Balasaheb's son Chief Minister, 'disciple' Eknath Shinde Cabinet Minister, son MP, deceased. In the house of Anand Dighe Saheb, simple corporation, not branch head, but when the election came, Dighe Saheb. A movie called Dharmaveer based on Dighe Saheb was released today but his last name is nowhere to be found," Nilesh Rane tweeted.
Read More: Loksatta Exclusive: "मग Then Don't Delete It", Prasad Oak Gives Strong Opinion On Prajakta Mali's Political Role
Read More: Do You Know These Things About Anand Dighe AKA 'Balasaheb Thackeray of Thane'?
A special screening of the film was held yesterday at the Cinepolis multiplex at Viviana Mall in Thane. All the guests present on the occasion were received with a great fanfare, to the sound of drums and lezim comparsas. Also, milk anointing was performed in front of the Dharmaveer Anand Dighe cuttings.


2022-05-14 05:51:13