'Ashram 3' director gets mad at Bollywood actors, saying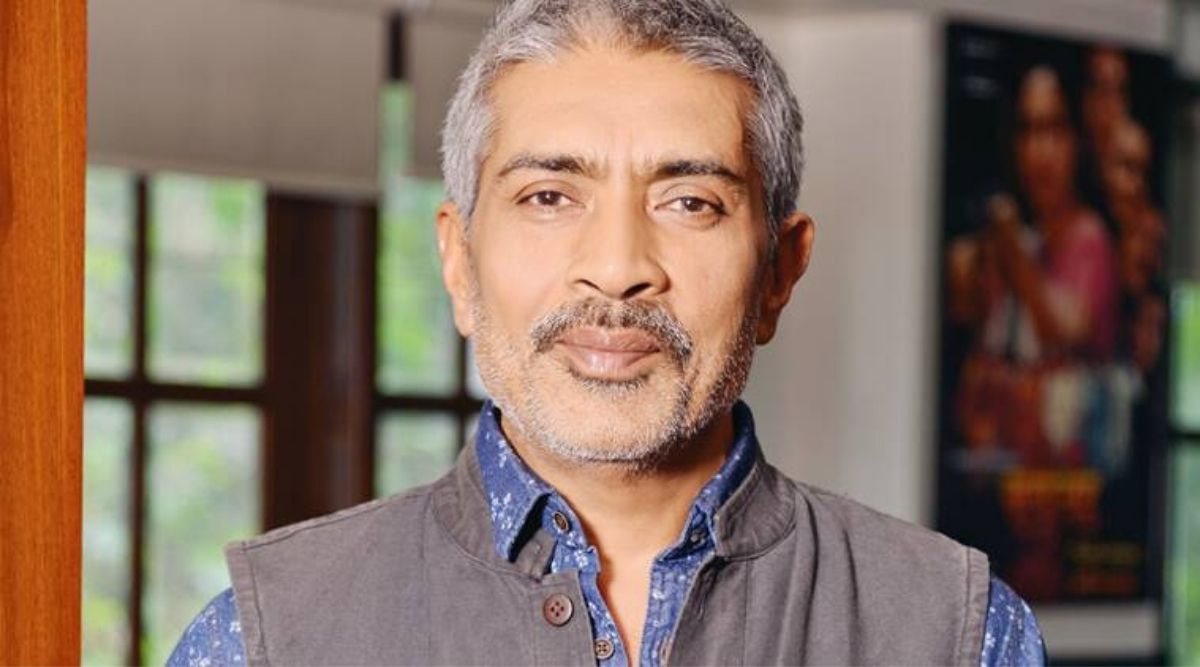 Currently, there is a controversy in the field of acting between Bollywood and the southern film industry. It is also being commented on social networks. Many Bollywood celebrities have reacted to this and now the famous director Prakash Jha has also reacted to this controversy. He has made great statements about Bollywood actors. Prakash Jha who has directed movies like 'Gangajal', 'Mrityudand', 'Apaharan' and 'Chakravyuh' is currently in the news due to the 'Ashram 3' web series.
Director Prakash Jha has won two national awards for his films 'Damul' and 'Sonal'. Prakash Jha, who has been in the film industry for more than 4 decades, has worked with actors like Ajay Devgn, Shabana Azmi, Madhuri Dixit, Om Puri, Nana Patekar and Ranbir Kapoor so far and according to him, the actors of Bollywood don't like to act. .
Read more: Kangana Ranaut endorses Mahesh Babu
Speaking at Goafest 2022, Prakash Jha has questioned the acting skills of Bollywood actors, according to the Hindustan Times. He said, "It annoys me to work with these artists. They don't know what acting is and what it's about. To this day, no artist has ever asked me about the shooting days, what the shooting time is, or what the shooting days are." the locations, what the action sequences are going to be like and much more. But no artist has ever asked me that."
Prakash Jha further said, "This is the big difference between Bollywood and Hollywood actors. In Hollywood, artists go to workshops, practice, try to improve their acting. I have also attended many workshops to improve my acting skills. I quietly participated in the workshop as a student. That's how I understood the language of the actor. I acted in class Shakespeare and other plays. That gave me confidence."
Read more: "Rape is surprise sex" When Sunny Leone's tweet was controversial, read what exactly happened
The latest film directed by Prakash Jha was released in 2019. It was called 'Exam – The Final Test'. Which was exhibited on the OTT platform. In the same year, he appeared in the movie 'Sand Ki Aankh'. Then in 2020 he took Bobby Deol and made the web series 'Ashram'. The third season of which he is coming soon.


2022-05-13 14:41:26
Bhojpuri Stars Sketchy Love Stories. Khesari Lal | Pawan Singh | A…
Bhojpuri industry is very popular among the people nowadays. The Bhojpuri industry is second only to Bollywood in terms of viewership. Fans are also very fond of Bhojpuri artists and are also very eager to know everything related to them, be it their movies, songs or their love life. Many couples in the Bhojpuri industry were hugely successful on screen but their love stories could not find a destiny in real life. In this video, find out who those couples who broke up are.
Khesari Lal Table or Pawan Singh's Lal Ghaghra? What songs broke…
The year 2022 was very special for Bhojpuri cinema and especially for Bhojpuri music. Our Bhojpuri songs broke many records on YouTube, even leaving Bollywood and South Cinema far behind. So today we brought top 10 Bhojpuri songs of the year 2022, which you can listen to in the new year celebration or anytime, it will always make you dance.
OTT vs Theater | Is it fun to watch a movie at home or in a movie theater? , ENT Li…
It is no longer the time when movies were released in theaters before, people had no choice but this. Movie theaters were closed for two years due to the Covid 19 pandemic, so many filmmakers turned to OTT. Many viewers also began to wait for movies to come out on OTT instead of watching movies in theaters after Corona. Faced with such a situation, the question often arises as to whether the theater or the OTT platform is better. In this battle of Theaters vs OTT we got to know the opinion of the people in a fun way.