Amitabh Bachchan – Shah Rukh Khan and 2 other actors have been sued, read exactly what happened. case…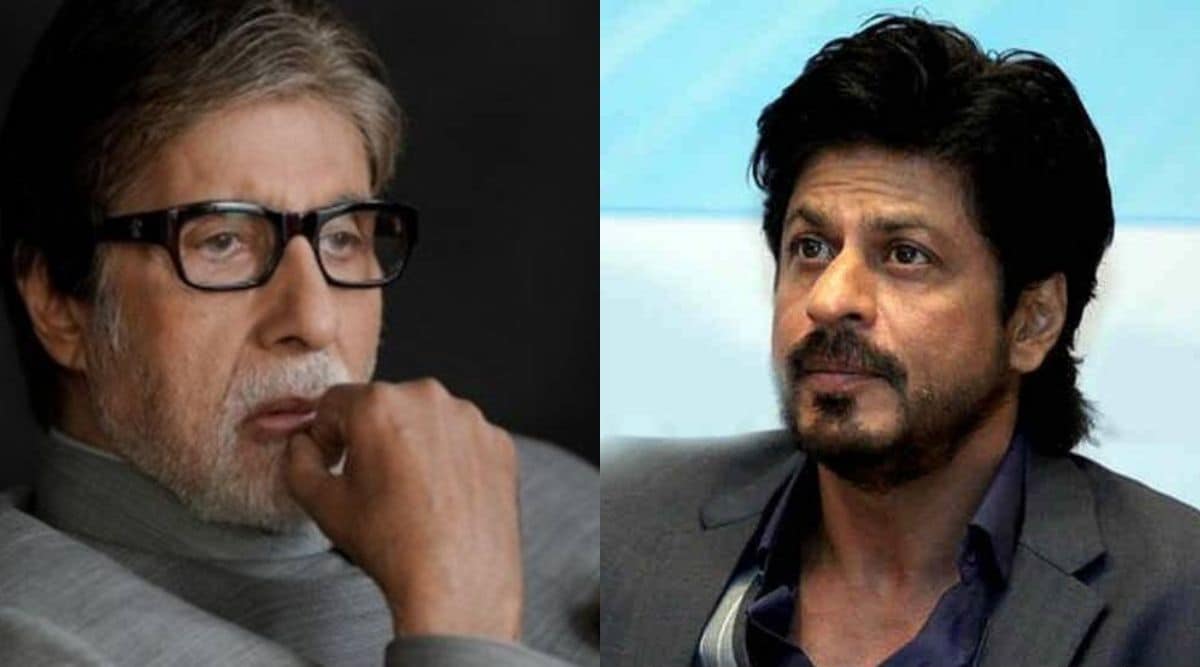 Bollywood actors, who have faced criticism on social media for their gutkha and paan masala advertisements, are now finding themselves increasingly drawn into the matter. Bollywood actors Amitabh Bachchan, Shah Rukh Khan, Ajay Devgn and Ranveer Singh have been sued in a Bihar court for promoting Pan Masala and Gutkha brands. The case was brought by Tamanna Hashmi, a social activist from Muzaffarpur.
Not too long ago, Bollywood actor Akshay Kumar was seen promoting Pan Masala. Akshay, who is very fitness and health conscious, did not like this kind of publicity and people started trolling him on social media. Seeing the growing controversy, Akshay apologized to fans and said that he would not be a part of such announcements again. He had also said that he would donate the fees received for this ad.
Read more- That Cannes Festival but it speaks of Deepika's ear; The user said: "Why so much oppression?"
For one thing, even though Akshay Kumar stepped out of the ad, actor Shah Rukh Khan and Ajay Devgn's paan masala ad is still a hot topic on social media. On the other hand, the famous actor Amitabh Bachchan had clarified in an official statement last year that his contract with the tobacco brand he promoted had expired. But his problems are not over. Apart from this, actor Ranveer Singh also appeared in the advertisement for Paan Masala. Social activist Tamanna Hashmi has filed a case against actors Ranveer Singh, Ajay Devgn, Shah Rukh Khan and Amitabh Bachchan under sections 467, 468, 439 and 120B.
Read more- "Looks old…" Cannes 2022 Look turns Aishwarya Rai into a troll
In the charge sheet, the four actors have been accused of misusing their publicity for the sake of money. According to reports, the case will be heard on May 27. According to Tamanna, the promotion of such brands by these artists will have a detrimental effect on children and they too will start consuming them.


2022-05-20 08:35:38
Bhojpuri Stars Sketchy Love Stories. Khesari Lal | Pawan Singh | A…
Bhojpuri industry is very popular among the people nowadays. The Bhojpuri industry is second only to Bollywood in terms of viewership. Fans are also very fond of Bhojpuri artists and are also very eager to know everything related to them, be it their movies, songs or their love life. Many couples in the Bhojpuri industry were hugely successful on screen but their love stories could not find a destiny in real life. In this video, find out who those couples who broke up are.
Khesari Lal Table or Pawan Singh's Lal Ghaghra? What songs broke…
The year 2022 was very special for Bhojpuri cinema and especially for Bhojpuri music. Our Bhojpuri songs broke many records on YouTube, even leaving Bollywood and South Cinema far behind. So today we brought top 10 Bhojpuri songs of the year 2022, which you can listen to in the new year celebration or anytime, it will always make you dance.
OTT vs Theater | Is it fun to watch a movie at home or in a movie theater? , ENT Li…
It is no longer the time when movies were released in theaters before, people had no choice but this. Movie theaters were closed for two years due to the Covid 19 pandemic, so many filmmakers turned to OTT. Many viewers also began to wait for movies to come out on OTT instead of watching movies in theaters after Corona. Faced with such a situation, the question often arises as to whether the theater or the OTT platform is better. In this battle of Theaters vs OTT we got to know the opinion of the people in a fun way.