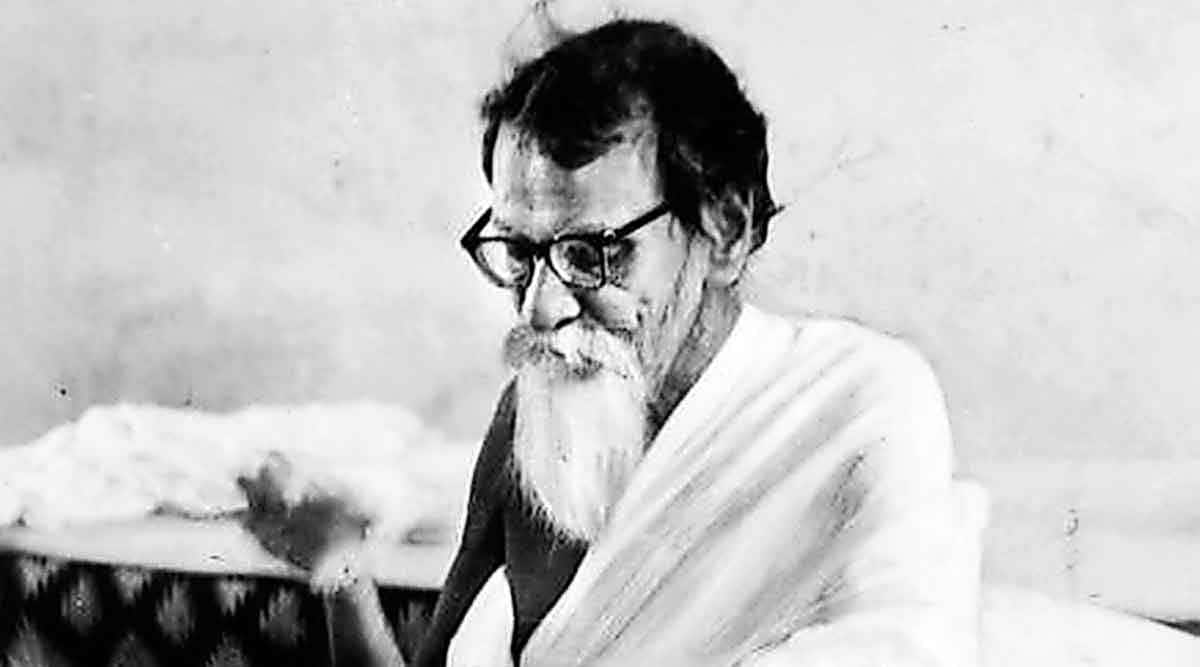 – Atul Sulakhe jayjagat24 gmail.com
There is a strong shadow of tradition over every action of Vinoba. Moreover, tradition and modernity are mixed. This character also appears in Samyoga and its extension 'Samyasutras'.
The principles of Samkhya Karika and Patanjali Yoga have an important place in ancient Sutra literature. Vinoba says that the principles of Patanjali Yoga are 'Manideep of Asia'. The Brahma Sutras created by Vyas have more influence on theological philosophy than these two principles. This is called 'physical interpretation'. They are also known as theological philosophy.
Like the Gita, the Vedas (Rig Veda), Yoga Sutras and Bahmasutras also influence Vinoba's philosophy of synergy. The words in these texts rarely seem to have been used directly by Vinoba. It shows his tendency to accept her debt based on tradition.
'The object is supreme equality. This is the beginning of the problem principles. The word 'Param Samya' appears in the Mundaka Upanishad. 'Then the scholars will be liberated from the works of virtue and sin and attain supreme equality. (When the soul sees that Supreme Being, he becomes wise, wise, both virtue and sin are instantly purified and he attains 'Parama Samya'.)
In the discourse on samyasutras, the words in this sutra are taken from many places. Some from the Vedas, some from the Gita, some from the Brahma Sutra, some from the Bhagavatam, some from the Manusmriti, some from the scriptures of the saints, 'said Vinob.
Error in Samyasutra: Death: In Dhammapada on this Sutra
'Appamado is an idiom
Pamado Machuno position.
Appamatta Na Miyanti,
Ye pamatta yatha mata.
Not to be neglected is the word elixir (nirvana) and negligence is death. Those who did not do wrong were immortal, those who did wrong died. The meaning of the Sanskrit principle, Pramad means death is easily recognized. There is more discussion on this in Chapter 14 of the Gita Lectures.
The twelfth sutra, 'Faladhyaya' in the fourth chapter of the Brahma Sutras, is 'That journey-like vision.' So the fortieth principle in the Samyasutra is 'that journey'. Both mean the same thing. Travel means travel. That journey of dying means to death. What to do then? There is no room for despair in the practical and spiritual journey. Must have complete faith in God without thinking about success. Passion is optimism.
Both the Brahma Sutras and the Samyasutras end with the same roots.
At the end of the Samyasutra is 'Ahammukti: Shabdat Ahammukti: Shabdat'. Dissociation: means not reincarnation, but ego liberation: means liberation from ego. Sarvatmabhava parama analogy. Vinoba's similarities are based on Gita, but along with Gita, it is also overshadowed by ancient philosophical tradition. Respecting the tradition, Vinob seems to have developed as well. This development direction depends on coordination and equality.


2022-05-15 19:44:00